The Major Movie Franchise Megan Fox Would Love To Join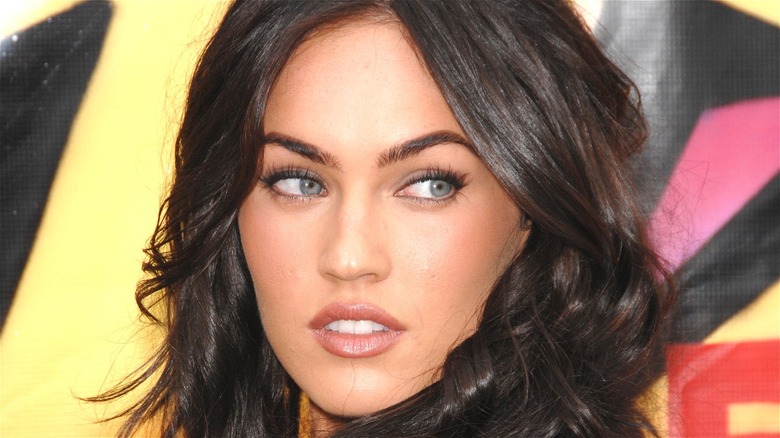 Shutterstock
After nearly a decade of infrequent appearances in movies and television shows, "Transformers" alum Megan Fox is slowly but surely working her way back into the spotlight. Fox's career has been fairly sporadic over the last 10 years or so, following a steady run of roles in films like "Jennifer's Body," "Jonah Hex," "The Dictator," "This Is 40," and the first of two live-action "Teenage Mutant Ninja Turtles" movies. Since 2014, however, Fox has only popped up here and there, with an extended arc in "New Girl" Season 6 serving as a notable career highlight. Some of the reasons behind Fox's uneven career workflow over the last decade are obvious, like the actor's belief that poor marketing for "Jennifer's Body" led to its lackluster reception and the fact that she has been prioritizing her role as a parent over her career as a movie star in recent years.
Now, Fox is making the case for a legitimate career renaissance, as a recent Washington Post profile heralds. While some of the movies Fox has appeared in recently are on the less-prominent side (the 2020 thriller "Rogue") or are in the midst of receiving mixed-to-negative reviews ("Midnight in the Switchgrass") it's clear that she has her eye on the prize and isn't letting the slow pace of her resurgence stop her. Instead, Fox is making it clear that she's open to bigger and more prominent fare for her future gigs.
Megan Fox is ready to join the MCU or DCEU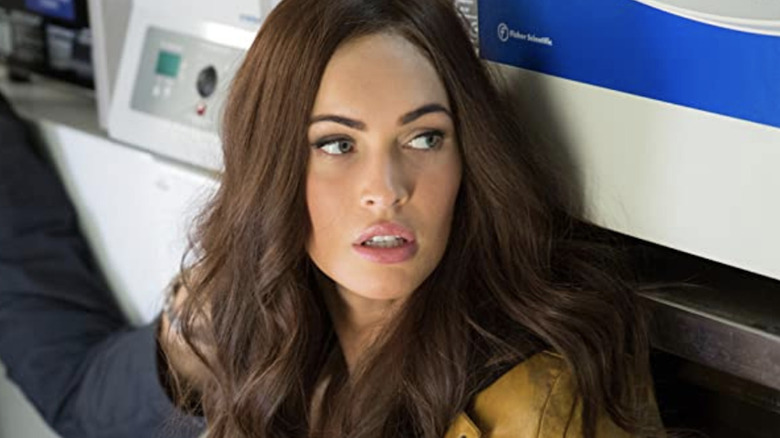 Paramount Pictures
During Megan Fox's recent interview with The Washington Post, the topic of conversation shifts at one point to focus on where her career may go in the coming years. The outlet notes that Fox sounds "more intentional than ever when it comes to what she wants for her life" and reveals that she is seeking out roles that are, in her words, "challenging" and "fun." Fox goes on to say that, as a lifelong fan of comic books and graphic novels, she would love to join the Marvel or DC cinematic universes. 
Fox pivoting to either the MCU or DCEU would, frankly, be an inspired move for both parties. Fox has a wealth of experience from her previous studio franchise work on the "Transformers" and "Teenage Mutant Ninja Turtle" movies, so it's easy to imagine her pulling off a performance in either cinematic universe since she has already starred in movies on the same scale as those seen in the MCU and DCEU. On the opposite side of things, Marvel and DC are rapidly expanding their film and television slates right now, as they each plot out the next decade of their respective universes. As a result, it shouldn't be all that difficult for either Marvel or DC to find a role for Fox that's worthy of her talents.
Of course, Fox is also very game to star in another project that would be just as much of a must-see: a sequel to the 2009 cult classic, "Jennifer's Body." Talking to The Washington Post about the growing love for the original film, Fox said, "I don't think it's a hard movie to make a sequel to. I mean, they should make it into a TV series. That would be cool." That would, indeed, absolutely be cool, Ms. Fox. Absolutely cool.