The Megan Fox Action Hidden Gem You Can Watch On Hulu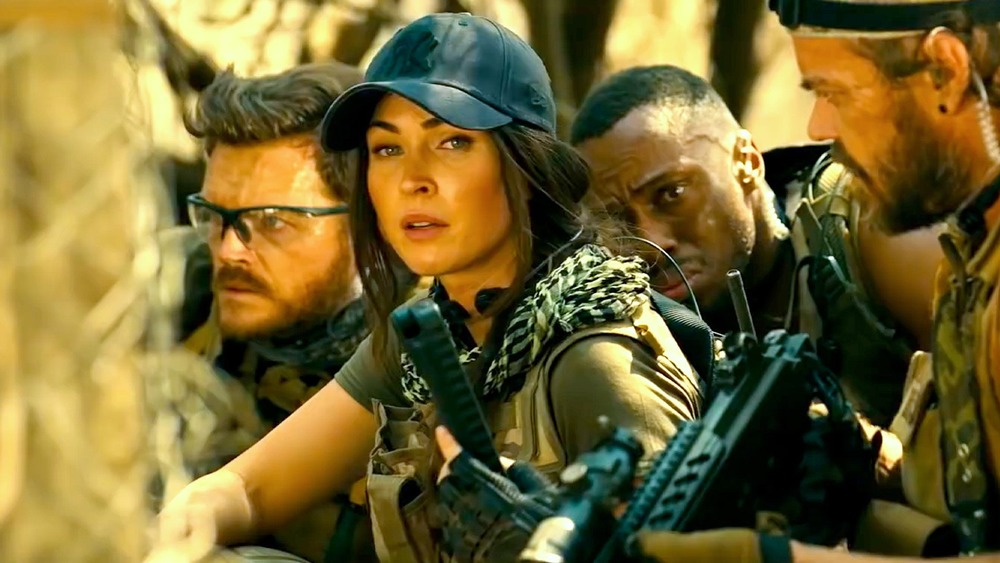 Lionsgate
Thanks to the general weirdness of 2020, lots of interesting new films ended up slipping through the cracks due to an avalanche of streaming premieres. One of those movies was Megan Fox's Rogue, which is now streaming on Hulu.
Directed by M. J. Bassett, Rogue is the big cat revenge film the world needed after Netflix's Tiger King. The movie stars Fox as the leader of a group of mercenary soldiers who are contracted by the governor of an African country to save his daughter, who has been kidnapped by a terrorist organization. Unfortunately, the mission goes wrong, and the mercenaries, along with the daughter, have to survive an entire night without any ammo before the extraction team can pick them up.
This is a less than ideal situation since the terrorists are in pursuit, but things get even more complicated when they stumble across a farm that was previously used to breed lions. While the area appears to be abandoned, the team quickly realizes there's still one lioness hanging around, and she's in no mood for visitors.
From there, Rogue kicks into high gear as the mercenaries and the terrorists all become prey to a lioness who has been horribly mistreated in the past.
Rogue was a passion project for director M.J. Bassett and Megan Fox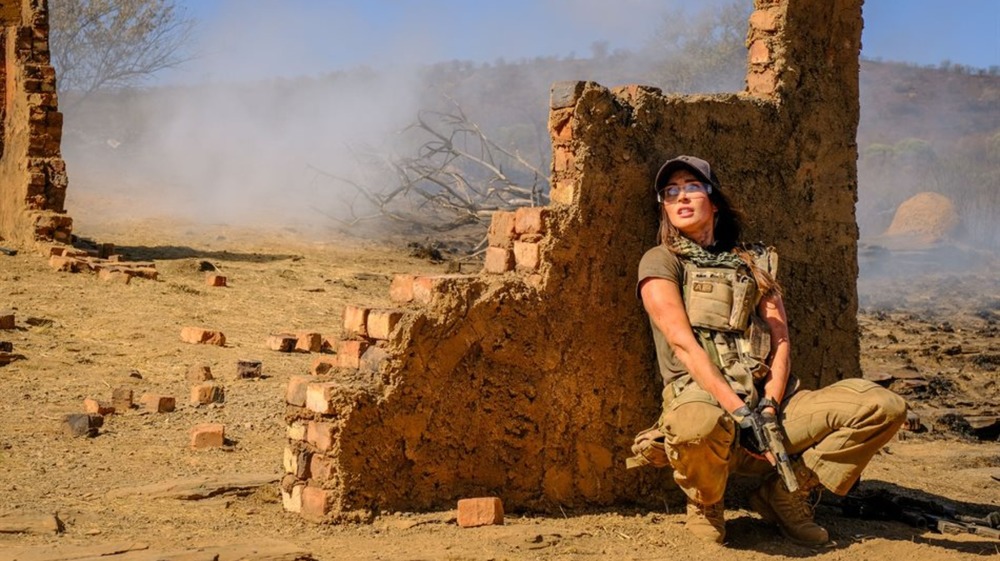 Lionsgate
The movie is a bit of a passion project for Bassett, who told Entertainment Weekly that she was excited to have an opportunity to blend her careers as a natural history filmmaker and a director of action and horror films.
While her producing partner, Molly Hassell, originally asked her to be an executive producer on the low budget film, Bassett made it clear she wanted to do more than just produce. "I want to direct, write, and produce it," she recalled telling Hassell. "I don't care about the money I'll make an action movie, and at the heart of it will be an environmental message, and a conversation to be had about how we treat the planet, and the creatures in it, which won't be like eating your greens."
Ultimately, the movie's environmental angle, as well as its gritty action movie tone, is what attracted Fox to the project. In her interview with EW, Bassett shared that she never imagined any big name stars would sign on to such a small movie, but the Transformers actress jumped at the chance to take on a role that's so different from her usual projects.
"I know she's done those Michael Bay movies, the Transformers movies, but she's always been in short-shorts, running away from a robot or whatever," Bassett explained. "She's been treated as a sex object ... I think she was drawn to the fact that sex is not relevant to this character at all. She's a tough woman, who's got her own agenda and her own issues."
As Fox can likely attest, it's all-too rare for Hollywood to release an action movie from a female director and writer that also stars a predominantly female cast. But that's exactly what happened with Rogue, which makes this movie a must-see for action movie fans who wish the genre would become more progressive.