Why Nicole Dechamps Is The Best Minor Character From NCIS: LA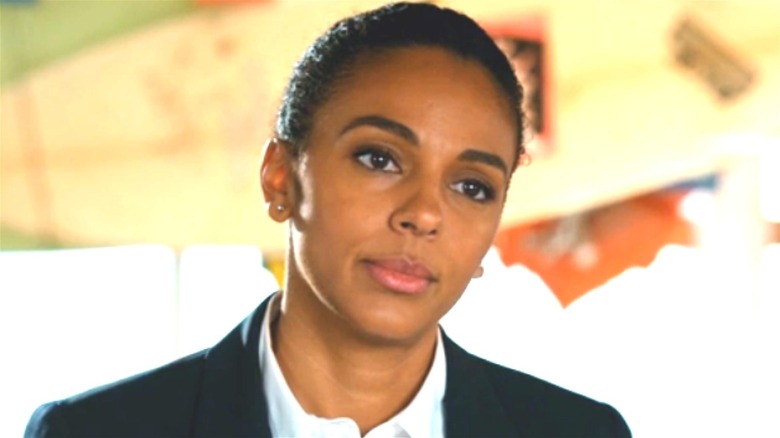 CBS
One of the most enjoyable aspects of watching "NCIS: Los Angeles" is seeing its central group of characters interacting with the series' stable of recurring guest stars. The CBS procedural drama, which was the network's first "NCIS" spin-off, has been on the air since 2009, and has produced a total of 280 episodes throughout that time. Created by Shane Brennan, "NCIS: Los Angeles" follows agents of the NCIS' LA-based Office of Special Projects as they tackle a number of difficult cases throughout Los Angeles — many of which require elaborate and dangerous undercover work.
In addition to the core "NCIS: Los Angeles" cast, which includes actors Chris O'Donnell, LL Cool J, Daniela Ruah, and Linda Hunt, the series boasts an impressive lineup of recurring actors — many of whom have been appearing sporadically in the series for several years now. Out of all of the series' ongoing guest stars though, there's one who has proven themselves worthy of being considered its best minor character and, frankly, one of the best characters on "NCIS: Los Angeles" — period.
NCIS: LA could use more of Nicole Dechamps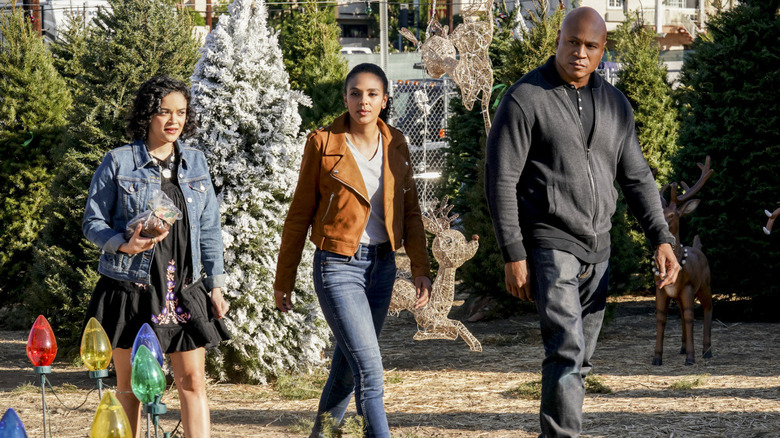 CBS
Nicole Dechamps has emerged as a fan-favorite "NCIS: Los Angeles" character in recent years, and it's not hard to see why. A former Secret Service agent turned NCIS Special Agent, Nicole is called in from time to time to help out the series' central characters with some difficult cases. Actress Marsha Thomason made her debut as the character during the series' eighth season back in 2017, and has only appeared in a total of eight episodes over the past four years. However, despite her limited presence up to this point on "NCIS: Los Angeles," she's still managed to make quite the impression amongst viewers and longtime fans of the series.
A large part of that is due to the character's interesting and fun relationship with Sam Hanna (LL Cool J). Nicole joined NCIS because of her experience working with Sam, and any time Thomason and LL Cool J share the screen together, sparks seem to fly. Their characters share a strong bond, and the "NCIS: LA" writers have done a good job of capitalizing on the two actors' screen chemistry, hinting at but never going so far as to confirm that Nicole and Sam have deeper feelings for each other. As a result, Nicole and Sam have developed one of the most interesting and enjoyable relationships that "NCIS: Los Angeles" has produced so far — one that feels well-worth exploring further and more deeply in the years to come. Whether or not the show's creative team will actually do that by bringing Dechamps around a little more often remains to be seen.