Yellowstone Fans Will Love Kevin Costner's Response To The New Y: 1883 Cast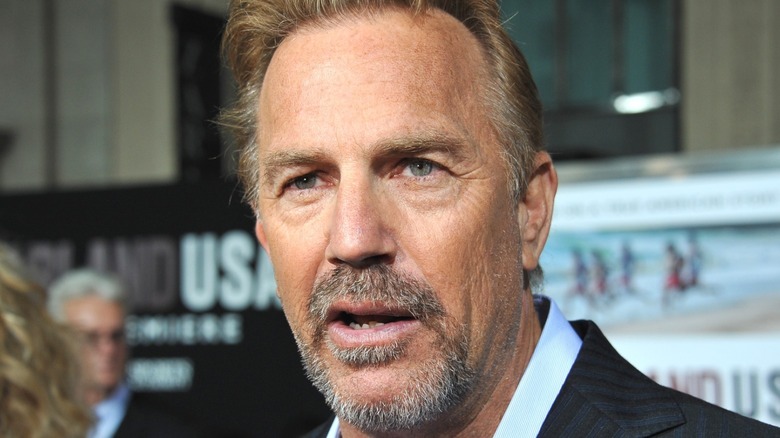 Shutterstock
"Yellowstone" is a compelling modern-day drama starring Kevin Costner, Luke Grimes, and Kelly Reilly, among many other talented actors. Essentially, it's about the Dutton family — John especially — telling all of his neighbors to "get off his lawn." The Duttons own the largest ranch in the entire U.S., which many other entities keep trying to encroach upon. But the Dutton family are no slouches, and they keep pushing back.
Thanks to the success of "Yellowstone," ViacomCBS and MTV Entertainment recently penned a five-year deal for a prequel titled "Y: 1883." Recently, some major casting news was revealed, as Tim McGraw and Faith Hill will be starting in the prequel as the patriarch and matriarch of the Dutton family back when they first founded the ranch in 1883. Costner, who plays the great-grandson of the country music icons' characters in the modern-day show, had some choice words to say about the news — and it may just warm your heart.
Costner gave them the family treatment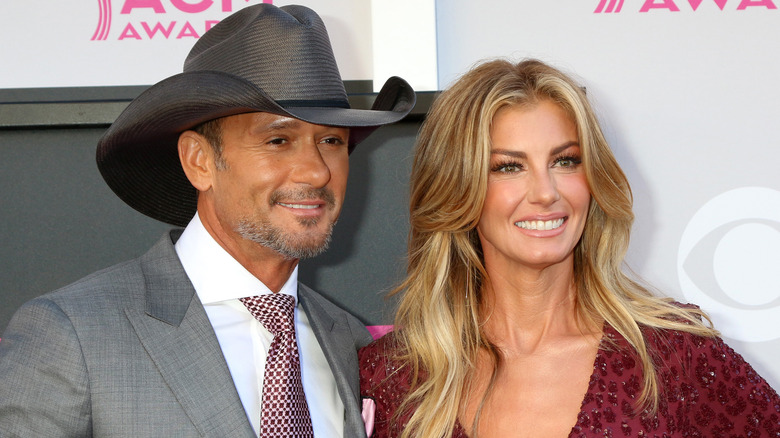 Shutterstock
Both Tim McGraw and Faith Hill took to Instagram once they found out the news. Both accounts now have videos of them reacting enthusiastically to joining the cast. And Costner was right there, ready to comment on both videos. He welcomed them to the "Yellowstone" family in quite a literal manner.
McGraw's Instagram video features him sitting in front of a camera giving a heartfelt explanation about getting cast for the show, what the show is going to be about, and how excited he is to play the role. He also explains that it's the reason he's been growing a beard lately. In the comments, Costner mentioned that "Dutton looks good on you," most likely in reference to the facial hair that fans have been speculating about for a while. McGraw responded soon after, writing, "Thanx... Great grandson!!! Means a lot from you ✊."
Hill's Instagram post features a short, looped clip of her popping out from behind the title page of the script for the show. Her caption reads, "finally the day has come when I get to share some exciting news with you! I will be playing Margaret Dutton, the original matriarch of the family and the "Y: 1883" prequel. Just wait, you have never seen anything like this!" If you dig deep enough in the comments, you can see that Costner replied to her with "welcome to the ranch." Welcome to the ranch, indeed.