The Returning OG Character In Episode 5 That Had Gossip Girl Reboot Fans Freaking Out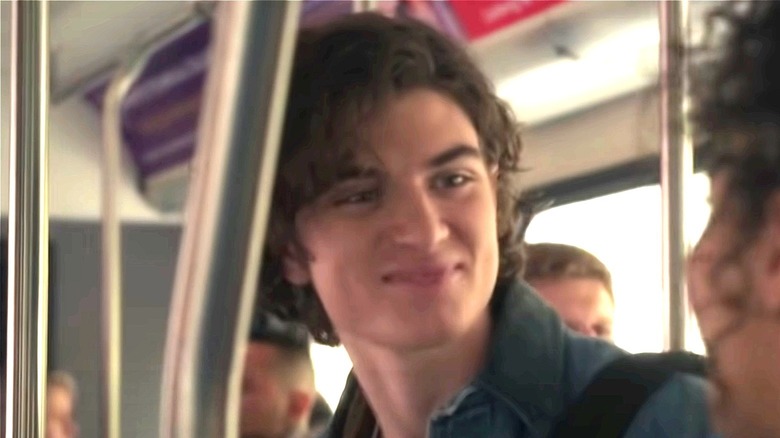 HBO Max
Just like the original 2007 version, the "Gossip Girl" reboot follows a set of teens at a wealthy Manhattan private school on the posh Upper East Side. This time around, however, the anonymous online blogger called Gossip Girl is being controlled by the school's fed-up teachers, rather than an individual student.
The reboot is now several episodes in, with the fifth episode, "Hope Sinks," now available to stream on HBO Max. The episode follows the central group of teens as they attend a high-profile Halloween party following the disappearance of Gossip Girl. After a scary incident at a nearby school in which a kid was found with a gun, Kate (Tavi Gevinson) decides that she's done with the anonymous blogging as Gossip Girl.
As if that drama wasn't compelling enough, the episode also saw the return of one of the characters from the original "Gossip Girl" series — and fans are loving the cameo.
One of Blair's minions returns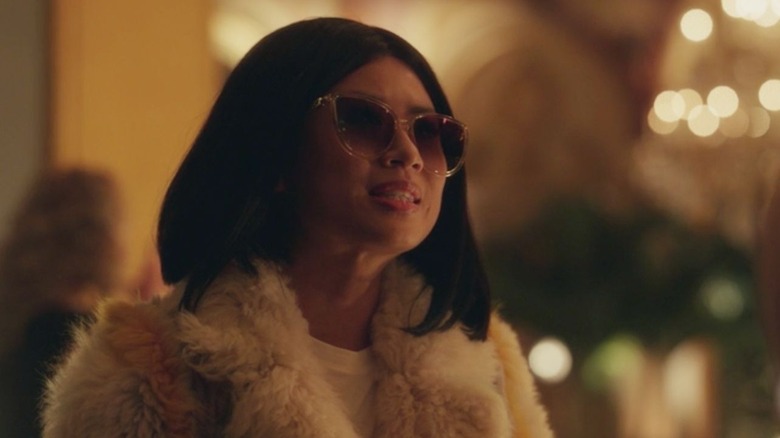 HBO Max
While at the Halloween party, Obie (Eli Brown) connects with Nelly Yuki (Yin Chang), a New York Magazine editor — and an OG "Gossip Girl" character. On the original "Gossip Girl," Nelly started off as Blair's (Leighton Meester) rival, before becoming one of her minions. Obie had become suspicious of Zoya's (Whitney Peak) new friend Simon and, at the party, exposes him as a researcher for New York Magazine. It turns out, he was only befriending Zoya to dive into a potential story about Gossip Girl's identity. After putting Simon in his place, Nelly turns to Obie and says, "This kind of drama is exactly what Gossip Girl wants. If you stoop to her level, Mr. Bergman, you're no better than her," before making her exit.
Fans on Reddit, while discussing the episode, are freaking out about Nelly's cameo. One user, u/AnteaterPersonal3093, wrote, "Nelly Yuki returns? Great? She calls Obie out? PERFECT!" 
Another fan, u/mellowenglishgal, responded, "Honestly her personal growth in this one scene is everything!"
u/elyamsworld spoke what's likely on most fans' minds, writing, "It was great to see Nelly Yuki again! I hope to see more OG cameos like that in the future."
We can't wait to see which OG character shows up next.