TWD: World Beyond's Matt Negrete Finally Confirms What Fans Have Been Asking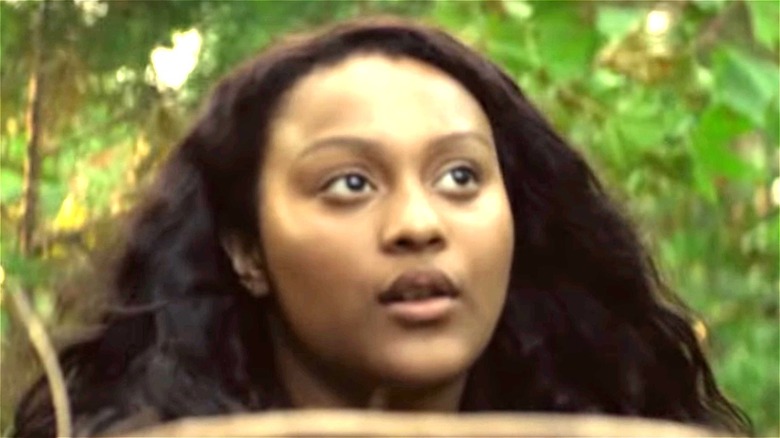 AMC
Any way you slice it, "The Walking Dead" is one of the most successful media properties of the last 20 years. Robert Kirkman's graphic novel series has spawned the long-running AMC series of the same name, which is about to embark on its eleventh and final season, as well as multiple spin-offs, including "Fear the Walking Dead," "The Walking Dead: World Beyond," and an as-yet untitled show about fan favorites Daryl Dixon (Norman Reedus) and Carol Pelletier (Melissa McBride). And then there are the three upcoming standalone movies that will follow Sheriff Rick Grimes (Andrew Lincoln), plus all the video games, board games, web series, and various other related media.
All of that content is great news for zombie fans, but it also makes it difficult to keep everything straight. All of these titles take place within the same universe, just at different times and places. Many of them explore different aspects of the zombie apocalypse. Some show the actual outbreak as it unfolds, others take place years after, and many happen some time in between. If you're a newcomer to the franchise, it might feel intimidating.
At least when it comes to "The Walking Dead: World Beyond," we now have a clearer picture of where it fits into the overall timeline of the franchise. In an interview with Den of Geek, showrunner Matt Negrete gave some important context for the show.
We now know exactly when The Walking Dead: World Beyond exists in the timeline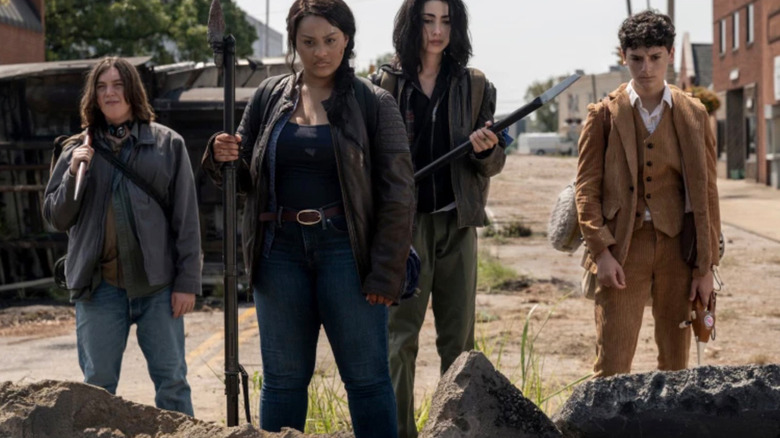 AMC
According to Negrete, "The Walking Dead: World Beyond" takes place 10 years after the Wildfire virus first hit humanity. The pilot of the show actually makes this explicit — in that episode, the characters celebrate "Monument Day," marking the ten-year anniversary of the outbreak.
But where does that fit in with the other two "Walking Dead" series currently airing? Negrete said the main "Walking Dead" show takes place "a couple years" after "World Beyond." More specifically, the "Walking Dead" Season 10 finale, "Here's Negan," takes place exactly 4,498 days after the outbreak first started, which is a little over 12 years and four months. Assuming Season 11 will begin with a time jump, that puts "The Walking Dead" somewhere between two and three years ahead of "World Beyond."
As for "Fear the Walking Dead," Negrete placed that show at "around six years, give or take" after the outbreak. That would set "World Beyond" four years later. So there you have it: "The Walking Dead: World Beyond" takes place between "Fear the Walking Dead" and "The Walking Dead" chronologically. That also gives us an idea of how it might tie into the other series. 
Negrete admitted that there will be connections to the other "Walking Dead" properties, but "World Beyond" won't rely on them too much. As Negrete said, "World Beyond" is its own thing.