Check Out A New Character Poster Series For Shang-Chi And The Legend Of The Ten Rings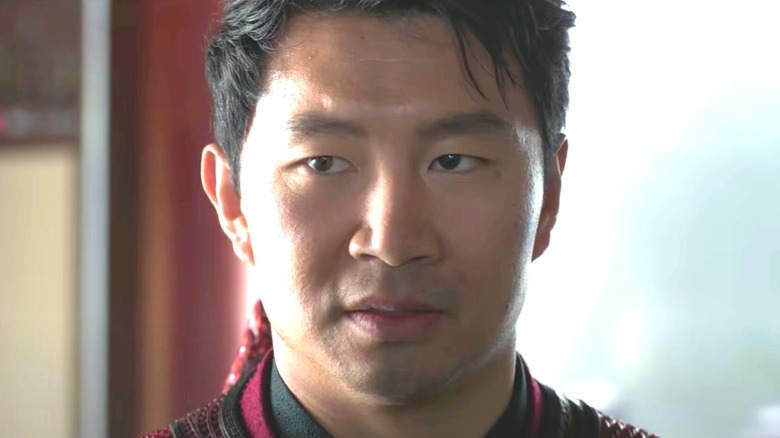 DisneyMarvel Studios/Disney
A Marvel Cinematic Universe movie based on the comic book superhero Shang-Chi has been percolating for some time. The idea for a "Shang-Chi" film dates all the way back to 2006, when Marvel Studios was first floating the idea of an interconnected film universe. Due to the fact that Fox owned licenses for some of the most well-known Marvel properties at the time, like "X-Men" and "Fantastic Four," Marvel's plans centered on lesser-known heroes from throughout its long history as a publisher of superhero comics. Some of the heroes Marvel proposed to be part of its filmic universe have since become MCU mainstays, like Nick Fury and Black Panther. Others have yet to appear on the silver screen, like Power Pack. Shang-Chi was likewise on that initial list of heroes, meaning that the upcoming "Shang-Chi and the Legend of the Ten Rings," which is set to be released on September 3, marks the realization of an idea that has been gestating for 15 years.
Now that "Shang-Chi" is nearing release, Marvel Studios has begun to shift its promotion of the film into high gear. On July 30, Marvel Studios debuted the film's official theatrical poster on its Twitter account. Now, just under a week later, Marvel Studios has released a further set of posters for the film, each focused on a different one of its central characters.
Shang-Chi's stars get a chance to shine
Marvel Studios debuted this new set of six character posters, each featuring one of the primary characters in "Shang-Chi and the Legend of the Ten Rings," to its official Twitter account. The posters highlight hero Shang-Chi (Simu Liu), his good friend Katy (Awkwafina), his father Wenwu aka The Mandarin (Tony Leung), his sister Xialing (Meng'er Zhang), magical warrior Jiang Nan (Michelle Yeoh), and the masked Death Dealer (actor currently unknown).
Each of these characters has essentially been showcased to some degree in one of the trailers released thus far for "Shang-Chi and the Legend of the Ten Rings," so this batch of posters includes little new information about the film. Perhaps most notably, Awkwafina's Katy is depicted nocking an arrow into an ornate bow. In the trailer footage released to date, Katy has generally appeared as a civilian rather than a warrior, so this poster does provide something of a first look at Katy with her bow in hand.
With the release date for "Shang-Chi" less than a month away, these new character posters may mark one of its final promotions prior to September 3, at which point "Shang-Chi" will become available to audiences worldwide.