Cobra Kai Fans Have Hilarious Responses To The He's All That Trailer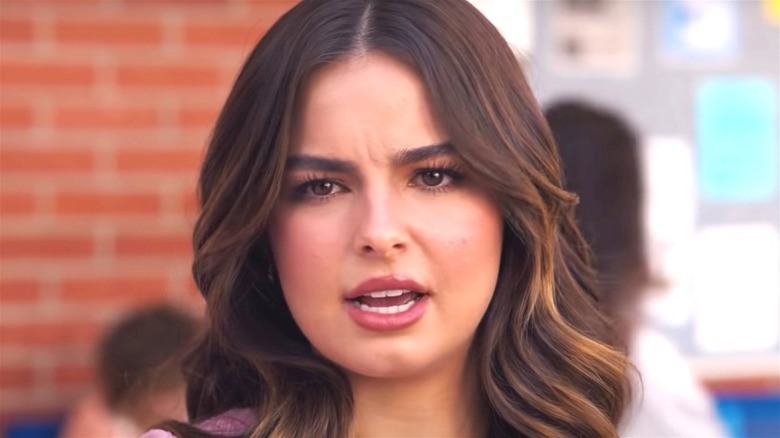 Netflix
TikTok has become the hottest app among those in Gen Z, so it was only a matter of time until its biggest star moved onto a slightly bigger screen than a smartphone.
Netflix greenlit a gender-swapped remake of the 1999 classic "She's All That," which naturally has the title "He's All That." The film sees budding influencer Padgett Sawyer (Addison Rae) walk in on her boyfriend cheating on her. Humiliated and embarrassed, Padgett accepts a bet from her friends to transform the least popular guy at their school, Cameron Kweller (Tanner Buchanan), into the prom king. It's a tale as old as time (or at least as old as George Bernard Shaw's "Pygmalion"), and now, it's receiving a much-needed update for the tech-obsessed 21st century.
We have our best look yet with the trailer, with the film set to come out on Netflix on August 27, 2021. It's bound to have all the romantic-comedy tropes you know and love, and there's even something in there for "Cobra Kai" fans as the film stars Tanner Buchanan, who plays Robby Keene on the martial arts show. The actor's fans are having plenty of fun in comment sections across social media at his inclusion in the film, especially how similar the two characters appear. Did anyone else catch that karate kick at the 1:52-mark in the trailer? Cameron definitely could've been a student at Miyagi-Do.
People can't help but see Robby Keene in the He's All That trailer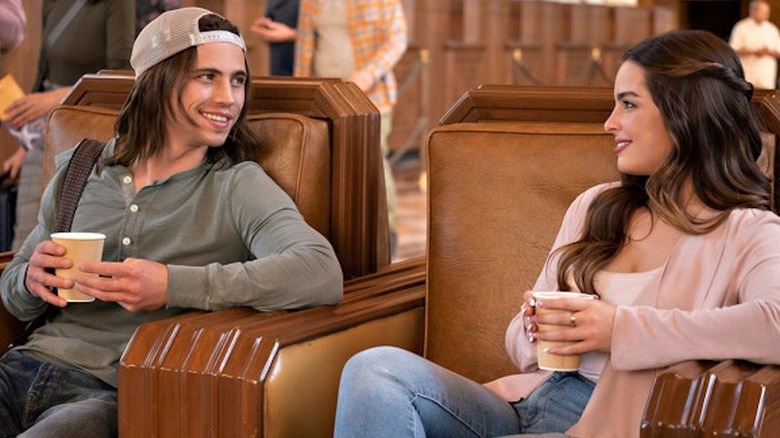 Netflix
It's natural for one actor's character to bleed into their other roles. However, "Cobra Kai" fans really can't help but think Robby Keene got wrapped up in a rom-com plot while he escaped authorities after injuring Miguel (Xolo Maridueña) with his inclusion in "He's All That." You can see numerous comments underneath the trailer's YouTube page with people poking fun, like one user writing, "Robby been real different after getting training with kreese." It appears as though ample viewers want to believe the trailer is "Cobra Kai" fan-fiction where Robby is actually happy for a little bit, as another user chimes in, "Wow Robby had [a little] glow up after leaving the dojo."
Over on Reddit, a lot of the same reactions have poured in since the trailer's release. The fact Tanner Buchanan's character looks exactly like Robby and knows some defensive moves make it hard to separate the actor from his previous work. You can find statements like "So basically it's Robby: The Movie lol" and "I knew it. They were trying to show a sneak [peek] of season 4." 
From all of this, one thing is abundantly clear: Tanner Buchanan has quite the fan base. Plenty of people will watch anything as long as he's in it, and that's likely the reason Netflix wants to keep him in the family. With the announcement that "Cobra Kai" Season 4 will debut in December 2021, there will be plenty for Buchanan's fans to sink their teeth into for the near future.