Fans Of Tuca & Bertie Just Got Fantastic News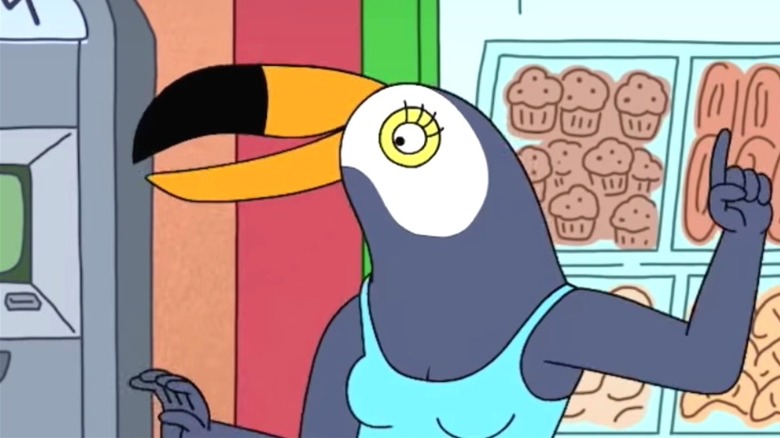 Netflix/Adult Swim
"Tuca & Bertie" fans are a loyal flock, and they're very passionate about their birdy family.
The show started life as a Netflix Original, but was canceled in 2019 by the streamer before Adult Swim picked it up. It's all about two young, single birds (voiced by Tiffany Haddish and Ali Wong) who are best friends busy coping with life in the city, past traumas, dreams and ambitions, and familiar workplace challenges. The two friends — odd job-taking and newly sober Tuca and serious, aspiring baker Bertie — are total opposites, but will support each other no matter what. Speckle (Steven Yeun), Bertie's more serious and straitlaced boyfriend, is frequently along for the ride.
Given the series tortured renewal history, the threat of cancelation always looms large over this cult hit. Fortunately, the rabid fan base that helped give this animated series a second lease on city life just got some very exciting news.
Tuca & Bertie will be back for Season 3 on Adult Swim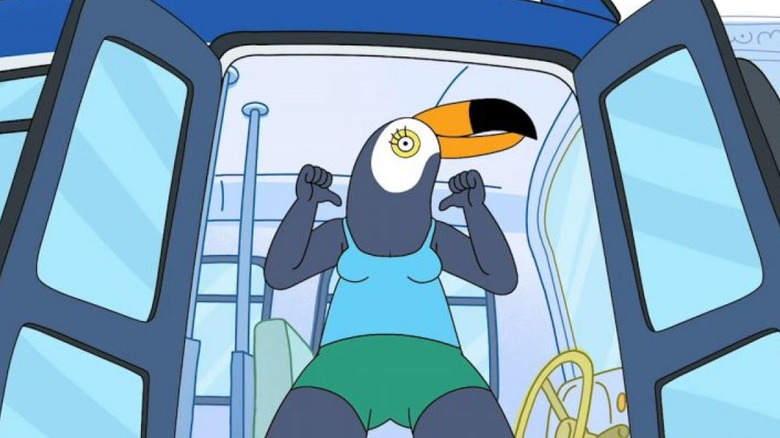 Netflix/Adult Swim
As officially announced by Adult Swim on Twitter, the birds are gonna be back.
Fans of "Tuca & Bertie" have a lot to crow about, as the show is officially coming back for a third season on Cartoon Network's popular late-night programming block. The show is still in the middle of airing its second season, which first debuted on June 13. The final episode will premiere on August 15, according to Variety. Apparently, "Tuca & Bertie" is bringing in solid numbers for Adult Swim — good enough to earn a mid-season renewal and validate the raft of fans that showed up in a big way to petition for its revival. Presumably, it will remain in its Sunday at 11:30 p.m. time slot, where it benefits from a juicy lead-in provided courtesy of "Rick and Morty."
Big wins all around today, for fans of quality adult animation.