The Halloween Episodes That AHS Fans Agree Are The Best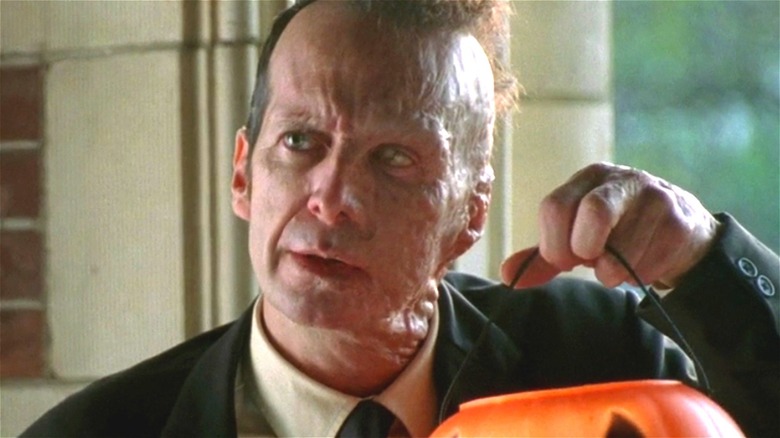 FX
Halloween episodes are an autumnal staple for most television shows. From "Boy Meets World" to "How I Met Your Mother," even the least frightening shows get into the holiday spirit. Of course, this comes most naturally to horror-themed shows that go above and beyond their usual scares to embody all things October 31.
While "Stranger Things" and "Chilling Adventures of Sabrina" excel in celebrating the spooky holiday, no one does it quite like "American Horror Story." The FX horror anthology has released distinctive Halloween episodes for six of its nine seasons, while the other three ("Roanoke," "Cult," and "1984") include nods to All Hallows' Eve.
Fans on the show's subreddit reflected on the episodes, with u/Lysander1999 asking what everyone's favorites were. Since "Murder House," "Coven," and "Freak Show" dedicated two-part episodes to the scariest night of the year, fans had to choose between nine festive offerings.
So, what Halloween episodes do "American Horror Story" fans like the best?
Putting the horror in American Horror Story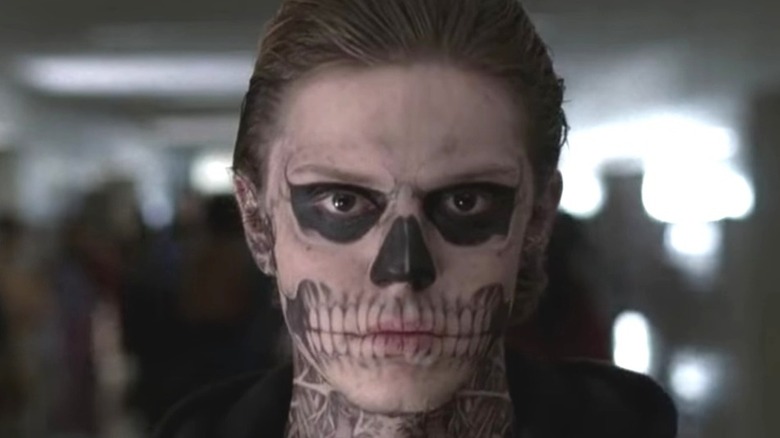 FX
With so many options to choose from, fans couldn't quite narrow it down to just one season. However, the most popular answer came from u/oFbeingCaLM, who pointed to "Devil's Night," the Halloween episode of "Hotel." The comment notes, "Nothing says Halloween like a dinner party of serial killers."
Users agreed with another popular comment from u/desandmol that the "Coven" episodes "Fearful Pranks Ensue" and "Burn, Witch. Burn!" were among the best. They mentioned the "zombie daughters trick or treating," to which another user cleverly responded "trick or eating."
The "Edward Mordrake" episodes from "Freak Show," the shocking "Forbidden Fruit" from "Apocalypse," and the classic, morbid "Murder House" episodes were also praised by fans. The only Halloween episode that didn't get any love was "Tricks and Treats" from "Asylum," which is admittedly light on the seasonal flair.
Whether "American Horror Story" characters are killing zombies with chainsaws, avoiding urban legends, or bobbing for poisonous apples, it's almost guaranteed that Halloween will be a special night for fans.