Benedict Wong Reveals How He Got In Trouble While Filming Doctor Strange - Exclusive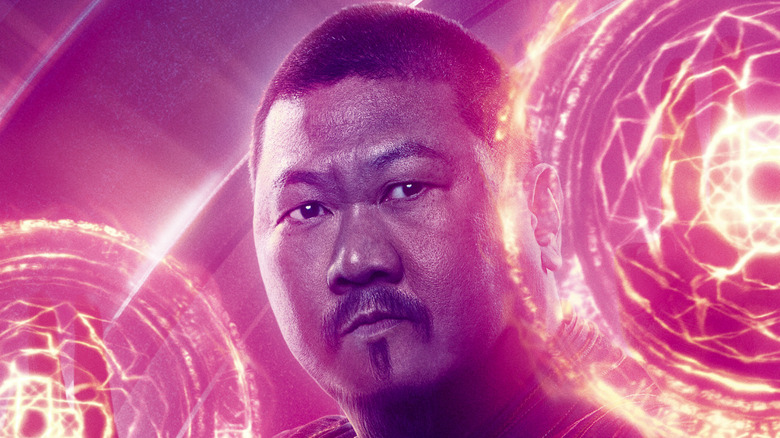 Disney/Marvel Studios
Being a part of the Marvel Cinematic Universe is no joke. Between endless non-disclosure agreements that feel like blood oaths and more night shoots than you can count, actors lucky enough to score a Marvel role go through the wringer. But after the bouts of secrecy and sleepless nights, MCU stars get to be a part of something larger than life — you might even call it an infinite multiverse. As the Parkers say, "With great power comes great responsibility," and let's face it: the MCU has more rules for its actors than SHIELD has for its heroes. It's easy to slip up. Just look at Tom Holland's eternal struggle with spoilers. Yet Benedict Wong, who plays the aptly-named Wong in "Doctor Strange," had his own "Oh, crap" moment on his first day of filming, and he was worried it might even cost him the job.
Wong made that revelation during an exclusive interview for his new film "Nine Days," and dished on what it was like working with Benedict Cumberbatch and how he feared Marvel Studios would fire him from his iconic role. 
Double the Benedicts, double the fun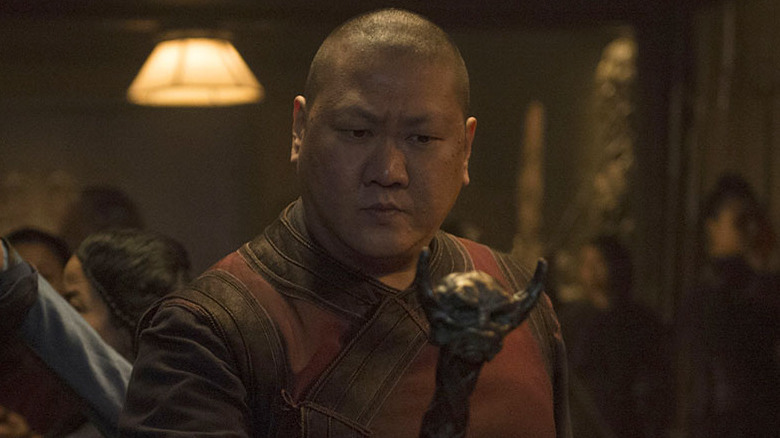 Disney/Marvel Studios
Benedict Wong admitted he couldn't remember any fun stories from the "Doctor Strange" set, but what he did recall is even juicier. "I remember finishing the second season of 'Marco Polo' and then flying back, dumping my bags, and then going straight to set and then having jet lag and jibbering, and that they actually sent me home," he admitted. It's definitely a scary moment to get sent home on your first day of work, but we've all had those sleep-deprived nonfunctional moments. We're just glad that Disney didn't write him off for unavoidable jet lag because "Doctor Strange" just wouldn't be the same without him. 
"So that was my ... It wasn't a hilarious moment. That was my scary, 'I think I might be fired' moment," Wong added. "But I'm still employed by them. So that's all right." And we're all thankful for that. 
Wong couldn't spill anything about "Doctor Strange in the Multiverse of Madness," but of course, we tried. However, he was more than happy to talk about working with Benedict Cumberbatch. "What was it like working with him? Like any normal, other actor," he said. "Like any other normal human being. It's great. I enjoyed what we did together. ["The Multiverse of Madness" is] going to be pretty cool with Sam Raimi at the helm. He's a wonderful guy. And so we still got to finish it off in September."
Audiences located in New York and L.A. can now enjoy "Nine Days" in theaters, followed by a nationwide expansion on August 6.