The Office Episode You Didn't Realize Bryan Cranston Directed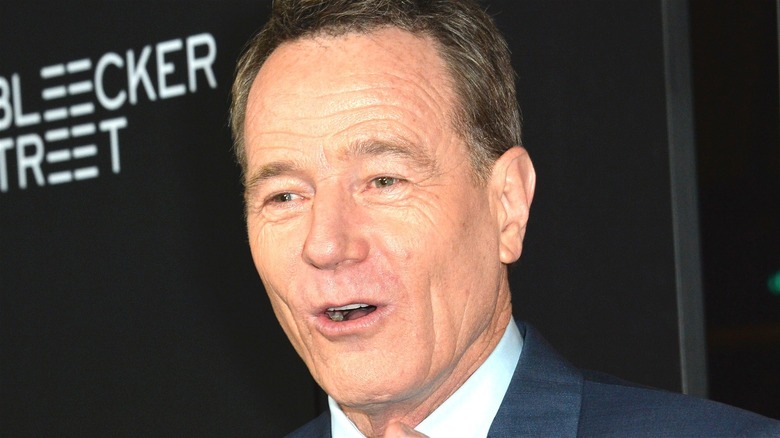 Shutterstock
"The Office" is one of the biggest television shows of all time. In the eight years since its series finale aired, the hit sitcom has only gained even more cultural relevance, and its fans are as dedicated as ever.
The show has had a number of notable guest stars, including pre-fame Evan Peters and Amy Adams, as well as comedic legends like Tim Meadows, Will Ferrell, Ricky Gervais, and Jim Carrey. However, "The Office" has had some recognizable names behind the camera, too. Like many long-running sitcoms, the show had many different directors throughout its nine seasons — over 50 different ones, in fact, according to IMDb. Many stars of the show had their chance in the director's chair, including John Krasinski, Rainn Wilson, Mindy Kaling, and B.J. Novak. However, some celebrities also lent their directorial talents to the show. Bryan Cranston is one of those famed names who got involved with "The Office." But which episode did he direct?
Bryan Cranston directed Season 9, Episode 4 of The Office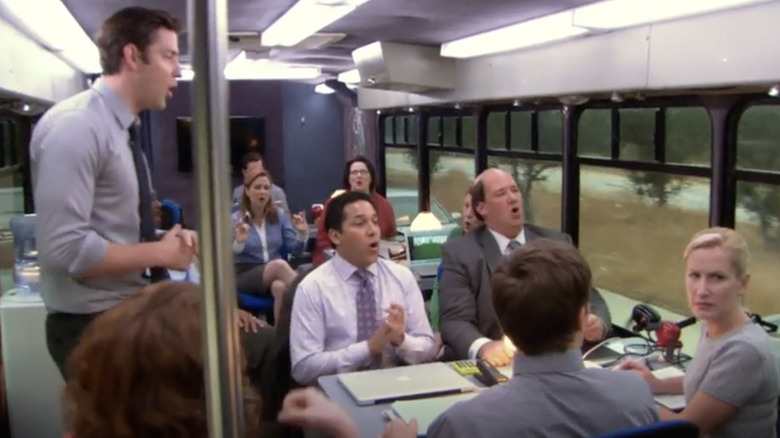 NBC
Bryan Cranston directed the fourth episode of "The Office's" ninth and final season in 2013 — coincidentally, the same year his hit drama "Breaking Bad" ended. 
In the episode, titled "Work Bus," we discover the Dunder Mifflin office building has some safety hazards that need to be addressed, and Jim tries to persuade Dwight to close the office for repairs, giving them a day off from work. However, Dwight, always dedicated to the art of paper sales, rents out a bus for the team to work on instead. The uncomfortably close quarters made for some classic, wacky hijinks — perhaps inspired by Cranston's work on "Malcolm in the Middle" — and ended, wholesomely, at a beloved pie shop. "Work Bus" was also well-received by audiences and currently has a 7.8/10 rating on IMDb.
Though Cranston is best known for his acting career, this wasn't his first time in the director's chair. He directed multiple episodes of his two biggest projects to date, "Breaking Bad" and "Malcolm in the Middle," as well as two episodes of "Modern Family." Cranston's directorial talents certainly shine through in this episode of "The Office" and is certainly worth a rewatch.