Whatever Happened To Dewey From Malcolm In The Middle?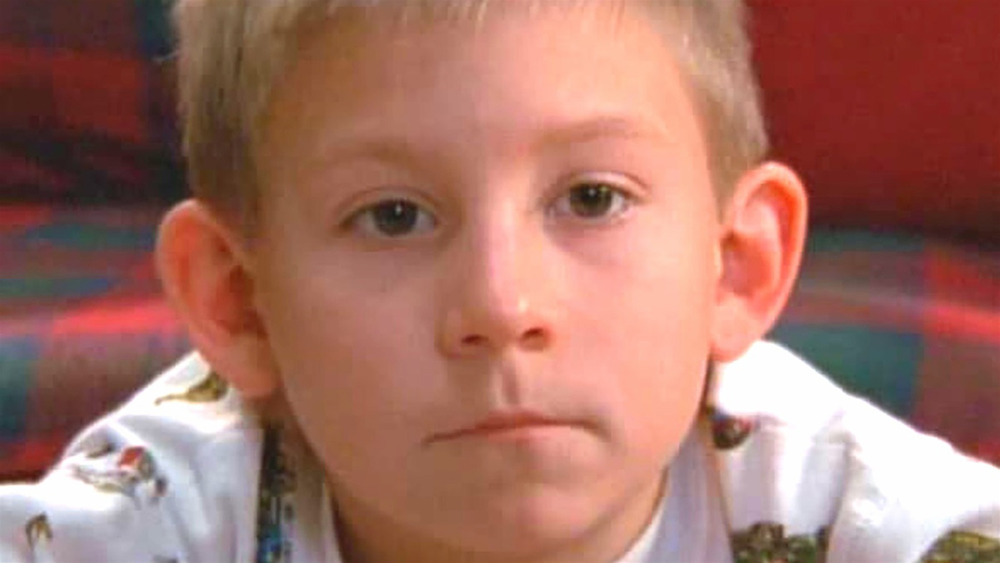 20th Television
From 2000 to 2006, Malcolm in the Middle dominated the television world with its hilarious cast and strong family values. The show stars Frankie Muniz as the titular Malcolm, an intelligent boy navigating life with his chaotic working-class family: dad Hal (Brian Cranston), mom Lois (Jane Kaczmarek), and brothers Francis (Christopher Masterson), Reese (Justin Berfield), and Dewey (Erik Per Sullivan). While on air, Malcolm in the Middle won 46 awards and was nominated for 116 overall, so suffice to say it was a big deal of a show. It's been 15 years since the last episode, and while most of the cast has gone on to play various roles in successful television shows and movies — hello Bryan Cranston in Breaking Bad — fans might be wondering what the actor who plays little brother Dewey is up to now.
Erik Per Sullivan was a sought-after child actor throughout the series run. Since he's now an adult, where is he and is he still acting? Let's find out what happened to Dewey from Malcolm in the Middle.
He found small roles as a child star after Malcolm in the Middle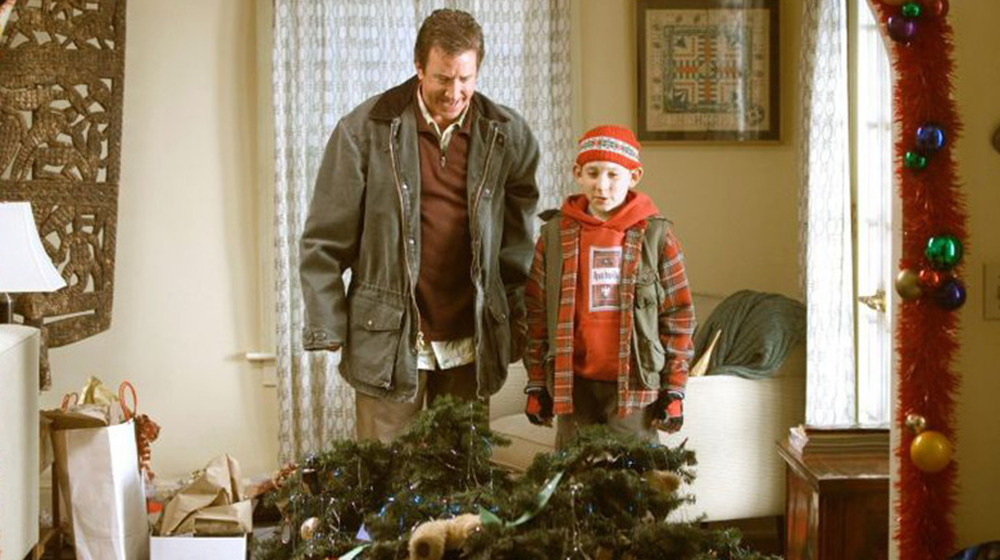 Sony Pictures
During and after Erik Per Sullivan's time as Dewey on Malcolm in the Middle, he continued to act. The same year Malcolm in the Middle kicked off, he played the role of Miles, the son of the main character in the horror-thriller Wendigo. This role was quite different from Sullivan's happy-go-lucky character on Malcolm. In 2001, he played Little Joe Dirt in Joe Dirt, a movie starring David Spade that tells the story of Joe Dirt's upbringing and how he finds his biological parents after they abandon him at the Grand Canyon. Sullivan also had a semi-major role as Charlie Sumner in Unfaithful, starring Richard Gere (Pretty Woman) and Diane Lane (Zack Snyder's Justice League). Lane stars as Connie, a seemingly happy wife who meets a stranger and becomes obsessed with him.
In 2004, Sullivan had a role in holiday favorite Christmas with the Kranks, starring Tim Allen (Home Improvement), Jamie Lee Curtis (Halloween), Dan Aykroyd (Ghostbusters), and M. Emmet Walsh (Critters). Sullivan plays a pesky neighborhood kid named Spike Frohmeyer, also the son of the ward boss of the neighborhood, Vic Frohmeyer (Aykroyd).
After playing young Dewey, Sullivan voiced a young seahorse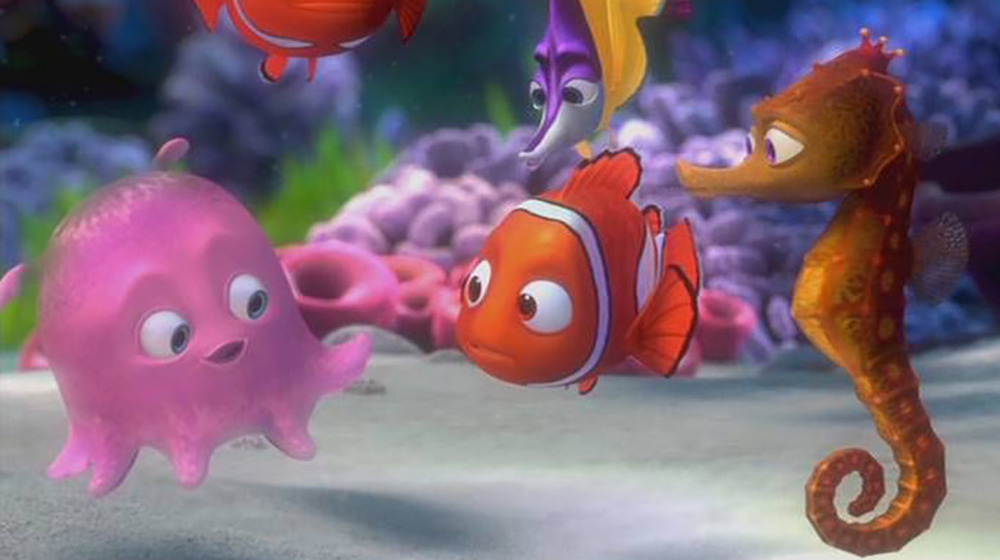 Buena Vista Pictures
In 2003, Erik Per Sullivan landed a voice role in Pixar's Finding Nemo, a movie about a small clownfish named Nemo who has a bum fin and an overprotective father, Marlin (Albert Brooks). When Nemo is caught by a diver, Marlin goes on an adventure to get him back. Sullivan plays Sheldon, a cute little seahorse kid in Nemo's class. Sheldon appears in a few scenes, but the most memorable is probably the one where the character calls a boat a "butt." If there's any scene in the film where fans would be most likely to recognize Sullivan's voice, it's probably that one.
Sullivan's voice role in Finding Nemo is small but allowed him to gain a different kind of experience as a voice actor. He also lent his voice to the 2003 Finding Nemo video game, once again taking on the role of young Sheldon.
Sullivan continued with acting until 2010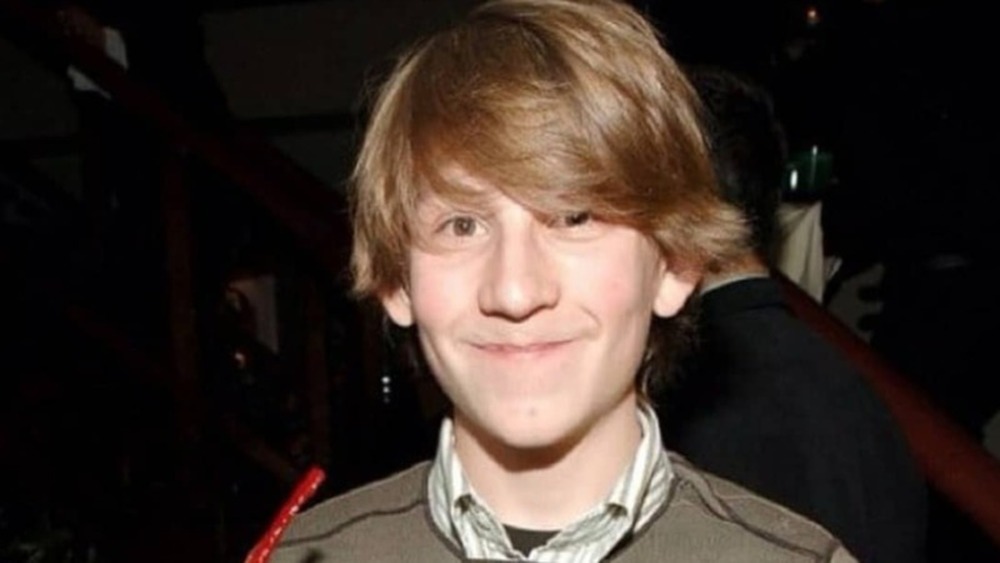 Instagram
Post-Malcolm in the Middle, Erik Per Sullivan would go on to play various roles such as The Little Boy in the short Once Not Far From Home about two kids who discover an old house that holds secrets to their future. The short received positive reviews by showing that true love can last forever. He also played the titular role in 2006's Mo, a comedy-drama about a boy named Mo who has a genetic mutation called Marfan syndrome. Mo must come to terms with his differences with his parent's support.
Since then, Sullivan has only appeared in one other project, a 2010 film called Twelve about drugs, a wealthy group of young kids, and murder. Sullivan plays the small role of Timmy. Since then, it looks like he's retired from acting and begun to move in a different direction (per Legit).
As for Sullivan's personal life, it looks like there is an Instagram account that he might personally post on, but it's unclear. Beyond that, there is little known about what he's been up to since his acclaimed role as Dewey in Malcolm, which shot him to stardom for his breakout performance.