Why Kevin McHale Compares American Horror Stories To Glee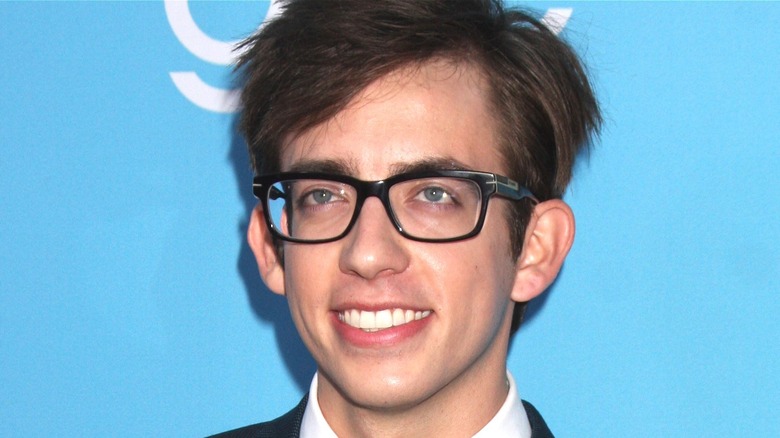 Shutterstock
The latest episode of the FX spin-off anthology series "American Horror Stories" may have been all about toxic influencer culture leading to a run-in with a killer Santa Claus (Danny Trejo), but one of its stars connected it to a previous Ryan Murphy production.
In an interview with Decider, Kevin McHale discussed his Bro House character, Barry, and how much he relied on TikTok videos of self-absorbed creators to get into character. The four Bro House actors (Nico Greetham, Dyllon Burnside, and Charles Melton) even created their own account, sharing behind-the-scenes videos where their clout-chasing characters waggle their tongues and dance along to trendy, hip-thrusting songs.
Later in the interview, McHale compared his fate in "The Naughty List" to the high school musical drama "Glee." Surprisingly, it had nothing to do with the musical choices or the cringe-worthy dancing.
So, why did Kevin McHale compare "American Horror Stories" to "Glee"?
The Big Quench 2.0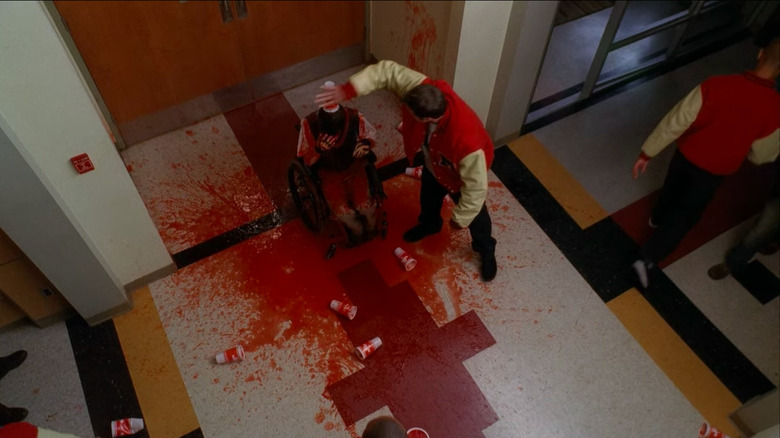 Fox
Making an unlikely comparison, McHale compared being murdered by a sadistic serial killer to being slushied on "Glee." He explained that the costume director who was covering his arrow-wounded leg in fake blood had previously covered him in shaving cream before being covered in the cherry-red frozen drinks to avoid staining his skin. To do this, he had to completely undress.
"And so I was like, 'You've already seen all of me,'" said McHale, explaining that it was "nice" to work with someone familiar. Of course, the actual scenes were very different. While the fame-obsessed Barry was set on fire and died in a pool pulsing with electricity, his "Glee" character was drenched in red liquid by the football team who thought he was uncool.
The iconic "slushie facial" that plagued the New Directions members stemmed from the school's chronic hazing of the glee club. Ironically, Barry and his fellow Bro House members would have been thrilled to throw frozen drinks at the choir group for one of their videos.