Will Flatbush Misdemeanors Get Renewed For Season 2?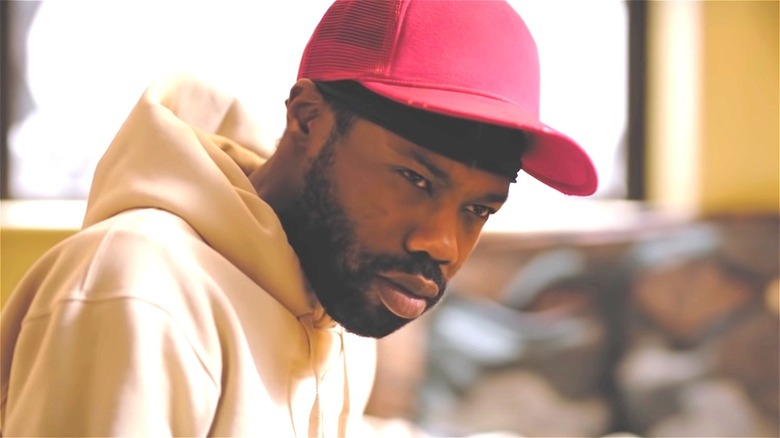 Showtime
The first season of Showtime's latest comedy series "Flatbush Misdemeanors" wrapped up on August 1. Created by writer-actors Kevin Iso and Dan Perlman, the show is based on their webseries of the same name and follows their characters Kevin and Dan while they try to find their bliss and keep themselves out of trouble in the lively Flatbush neighborhood of Brooklyn.
With Season 1 now in the can, fans of the series are likely wondering if they'll be getting a second installment. After all, Showtime has a mixed reputation in regards to the longevity of its original comedy programming. "Flatbush Misdemeanors" could end up like "Weeds," which ran for an impressive eight seasons, or it could go the way of "White Famous" or "Happyish" and be canceled after just one.
At the time of writing, no announcement has been made either way about the fate of "Flatbush Misdemeanors." That doesn't mean we can't look at the evidence at hand and do a little informed speculation, though. Based on what we know, the show's chances for a Season 2 renewal are ... complicated. Here's why.
Showtime may give Flatbush Misdemeanors a second chance despite lackluster ratings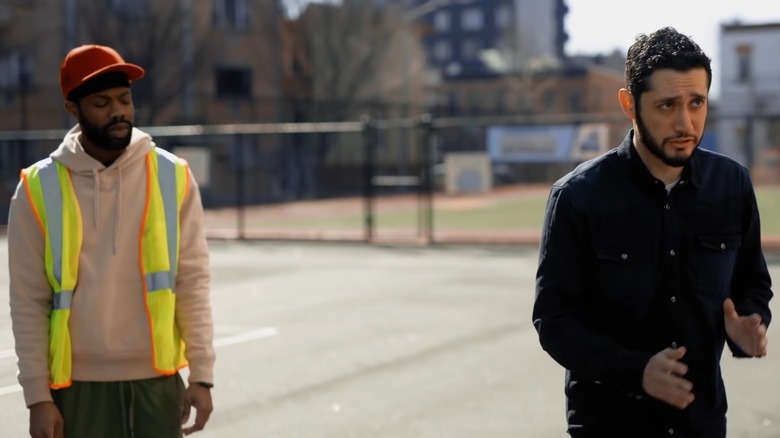 Showtime
There are many factors that go into whether or not a show will get renewed, but one of the most important is ratings. If we were to judge "Flatbush Misdemeanors" solely based on that criteria, then, unfortunately, things don't look good for the show.
Season 1 has been netting a viewership that has oscillated between highs of 130,000 viewers an episode to the lows of 49,000 viewers per episode (via TV Series Finale). Those numbers are not stellar, especially when looking at other Showtime comedies that got canceled after one season. The lowest "Happyish" ever dipped during its one season on air was to 197,000 viewers (via ShowBuzzDaily) and "White Famous" had several episodes that cracked over 300,000 viewers. So, when looking at the raw numbers, "Flatbush Misdemeanor" appears to be in serious danger.
However, there are other things to consider. Unlike the shows mentioned above, "Flatbush Misdemeanor" has a cast mostly made up of newer talent, which both means that Showtime may never have expected the series to kill it ratings-wise and that the series may be significantly less expensive to produce than, for instance, the Steve Coogan, Kathryn Hahn, and Ellen Barkin starring "Happyish." Furthermore, when Showtime commissioned "Flatbush Misdemeanor," they did so by giving it a straight-to-series order, which is usually a sign that they have confidence in the creative team behind it (via Deadline).
While the ratings make it seem like "Flatbush Misdemeanor" will be a one-and-done series, other factors could lead to Showtime giving it a second chance to impress. We'll have to wait for the official word to see how it pans out.