Why Elle From The Early Seasons Of Criminal Minds Is Controversial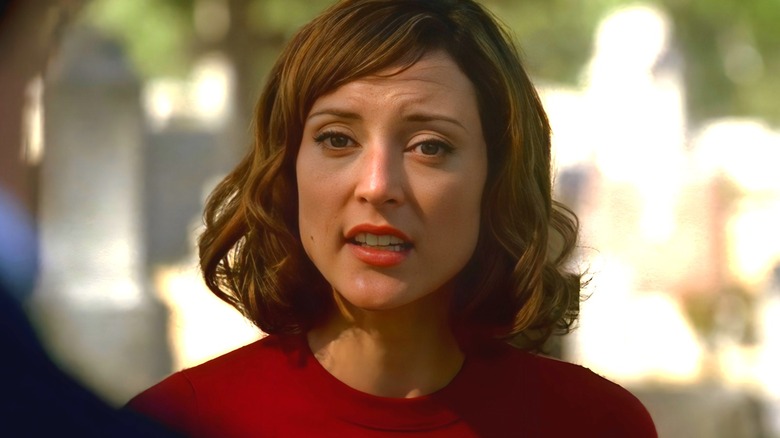 CBS
"Criminal Minds" fans have an odd pattern of hating almost every female character on the series, but few are more vilified than Elle Greenaway, played by Lola Glaudini. She's only on the show for 28 episodes, but her arc is memorable and controversial despite its brevity. Sex crimes specialist Elle joins up with the BAU for the first time in the pilot episode and is welcomed onto the team after helping them take down the show's very first unsub. Everything is fine and dandy until the Season 1 finale, "The Fisher King: Part 1," when an unsub stalks the team, breaks into Elle's home, and shoots her. She nearly dies there, but physically recovers from the wound in Season 2. Still, she suffers from PTSD even as she reenters the field.
Elle's story then comes to a climax in "Criminal Minds" Season 2's "Aftermath," when a serial rapist is allowed to walk free. Elle, who's been increasingly agitated over this case, lashing out at her team and other officers, follows the rapist and kills him. It's not long after this that she resigns from her position and leaves the series for good, as Glaudini wanted to leave. 
Generally, Elle gets a lot of hate from the fans — not just for killing the unsub, but for much of her character — though some disagree with the harsh criticism.
Elle may be a victim of a double standard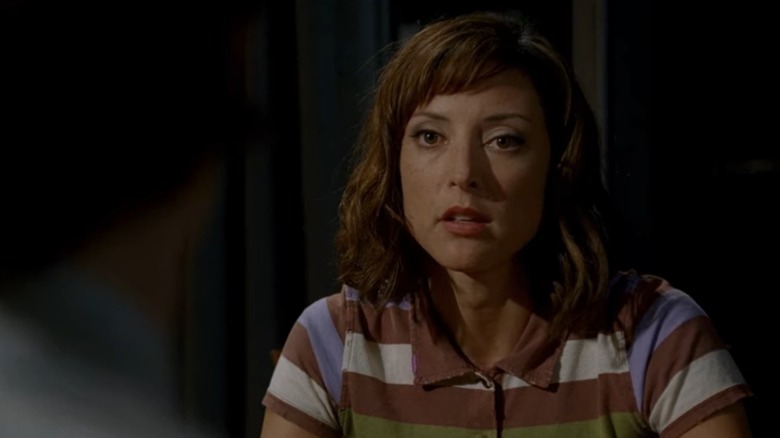 CBS
Passionate Reddit user Oitnbnerd posted a long defense of Elle on the show's subreddit, arguing that while Elle made questionable choices in Season 2, she didn't deserve any hate in Season 1. "There are seriously people who think she was arrogant!" they wrote. "How can you seriously think she was rude towards Reid when Morgan exists! She barely even interacted with Reid and was generally the most respectful. She was a tough, funny, and likeable character before season 2 ... You can't hate Elle for being arrogant, and not bat an eye to Morgan and Gideon's remarks."
The user highlighted a perceived double standard between how fans judge Elle versus the male characters: "I know for a fact if Reid, Hotch, or Morgan did what she did, y'all would've thought it was hot." As for Elle killing the unsub, they thought it was an interesting storyline: "Even tho it was morally controversial, it brought depth to her character, that could've been explored if Lola Glaudini had decided to stay for more seasons."
Meanwhile, user yellowchaitea chimed in to say they aren't a fan of Elle, but had watched the later seasons first, before seeing episodes Elle appeared in. "She just didn't feel as natural on the team, or with her personal connections to each other. It felt too forced, like she was on take your daddy to work day and then forgot to go home, but then overcompensated."