The Jaw-Dropping Reason Why One What If...? Storyline Was Rejected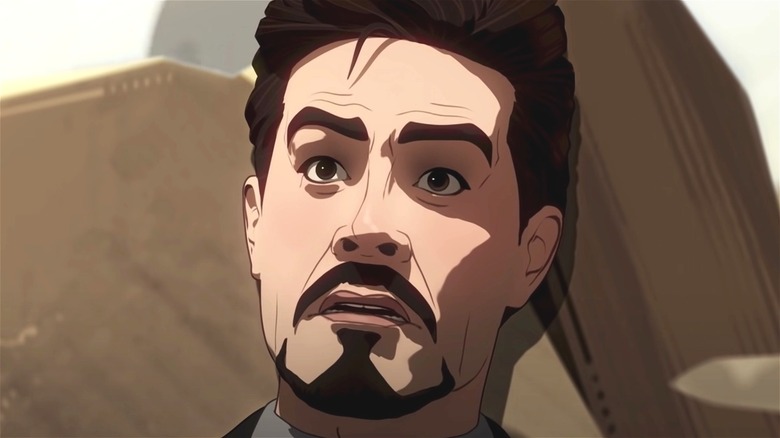 Marvel Studios/Disney+
Marvel is gearing up hard for the upcoming release of its "What If...?" series, coming to Disney+ come August 11. Based on the classic Marvel comic book of the same name, "What If...?" will explore hypothetical events that take place in strange timelines dotting the multiverse. This includes a story where Peggy Carter becomes Captain America, one where T'Challa becomes Star-Lord, and a universe where the Avengers become zombies. After all, anything is possible in an infinite multiverse of endless possibilities.
Well, almost anything is possible. 
Even though there are an endless number of stories that could be told with Marvel's characters, not all of them were fully realized into "What If...?" episodes. As with any creative project, certain ideas were scrapped, reworked, or otherwise abandoned. In an interview with Kakuchopurei, the head writer of "What If...?," A. C. Bradley, revealed that one storyline that was rejected for a jaw-dropping reason. And despite what you may think, fans may yet see this story come to fruition, for the very same reason it was cut.
A What If...? plot was dropped for being too close to an upcoming Marvel movie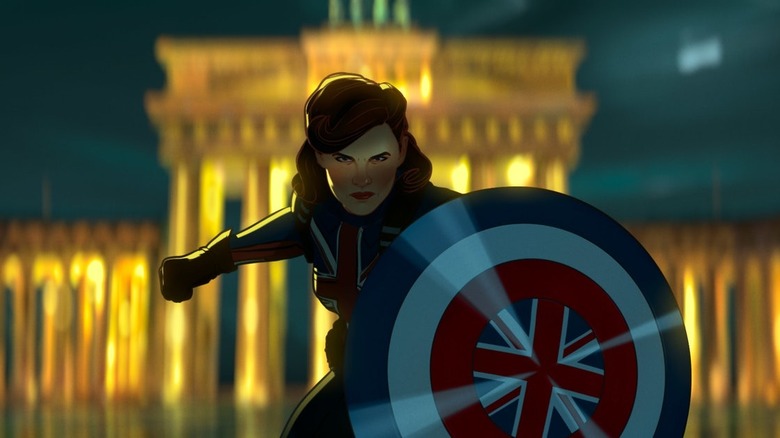 Marvel Studios/Disney+
Evidently, history can repeat itself, even in an endless multiverse ... at least, until the director decides it doesn't. Because had director Bryan Andrews approved a particular story pitch from Bradley, we might have seen two eerily similar Marvel plotlines over the next few years.
"I pitched an entire episode," A. C. Bradley said. "It took me a couple of days to break it. I was very excited about it. I went to Bryan and was like, here we go, this is what happens, do you think Kevin Feige would approve? He went, oh, yeah, Kevin would love that, that's half the plot of 'Guardians Of The Galaxy Vol. 3.'"
Truly, it seems great minds do think alike. However, if you think Bradley is bitter that he didn't get to work on an awesome story idea, you'd be wrong. "I was like, 'you're kidding,' and he went, 'nope, good job, you guessed it.' I was like, getting ready to go home and crack open a beer and go, 'I'll go back to the board tomorrow.' So, that one I can't do because the amazing James Gunn is already going to do it."
Thankfully, some tight coordination from the "What If...?" production team avoided what could've been an unfortunate overlap in upcoming Marvel content. Even better, fans aren't losing out on an amazing "What If...?" story idea, because they'll instead get to see it blown up on the big screen when the third "Guardians of the Galaxy" film premieres in 2023.
"What If...?" will release on Disney+ on August 11.