Jared Leto Surprisingly Bombed An Audition For This Iconic Sci-Fi Show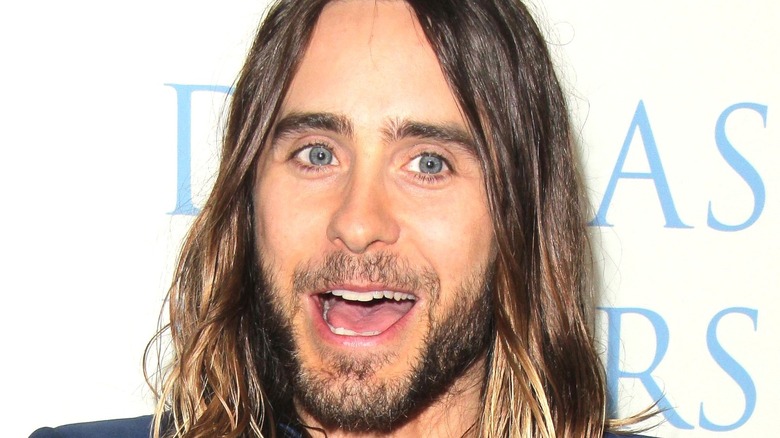 Shutterstock
Having netted an Oscar for his work in "Dallas Buyers Club" and fronted the band Thirty Seconds to Mars, Jared Leto has cemented himself as both a master thespian and a legitimate rock star. He also took on an the role of iconic villain when portraying the Joker in the DC Extended Universe, as well as playing the role of Niander Wallace in "Blade Runner 2049." In 2022, he'll jump over the Marvel Cinematic Universe when he brings "Morbius" to the big screen. That said, while he currently sits at the top of show business, Leto certainly didn't enter the game as a fully-formed superstar. Just like most working actors, Leto struggled through the ups, the downs, and the cattle calls after moving out to Hollywood for the first time. He even bombed an audition or two before catching his big break.
In 2016, Leto engaged in a rapid-fire question and answer session with Marc Malkin for E! News. During the interview, the subject of Leto's worst auditions came up, at which point the actor revealed that he may have achieved nerd hero status significantly sooner if only he had made a better attempt to land a specific job.
Leto could have been part of the Star Trek universe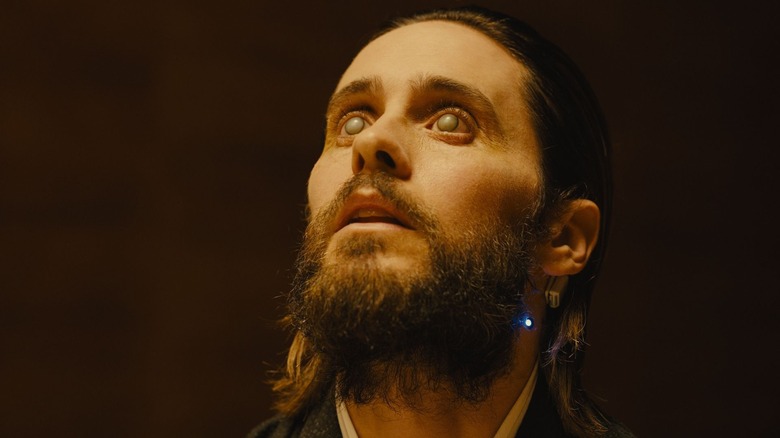 Warner Bros.
When asked about his worst auditions by E! News, Jared Leto didn't hesitate in naming a very specific early miss. "One of my first auditions was for one line in 'Star Trek,' just one line in 'Star Trek: The New Generation,'" Leto said. "Great show, but I was terrible and I definitely did not get the part." Given that Leto cut his teeth in the early '90s on television projects like "Camp Wilder" and "My So-Called Life," it's probably safe to assume he's actually referring to "Star Trek: The Next Generation." Clearly, that series did alright without him, running for seven seasons from 1987 to 1994 and spawning four feature-length films. Its world persists even today in the form of the Paramount+ spin-off series, "Star Trek: Picard." Still, one can't help but imagine what Leto would have brought to the "Star Trek" Universe. 
That wasn't the only bombed audition Leto could cite off the top of his head, though. Apparently, he was also up for a spot in the reboot of a popular sitcom before giving an all-time bad performance in his audition. "I remember going up for WKRP in Cincinnati," he admitted. "They tried to remake the show. Definitely didn't get the part. I remember being so bad, just being so embarrassed reading. 'How can you be so bad?'"