Jared Leto Reveals How He Really Feels About The Snyder Cut's Joker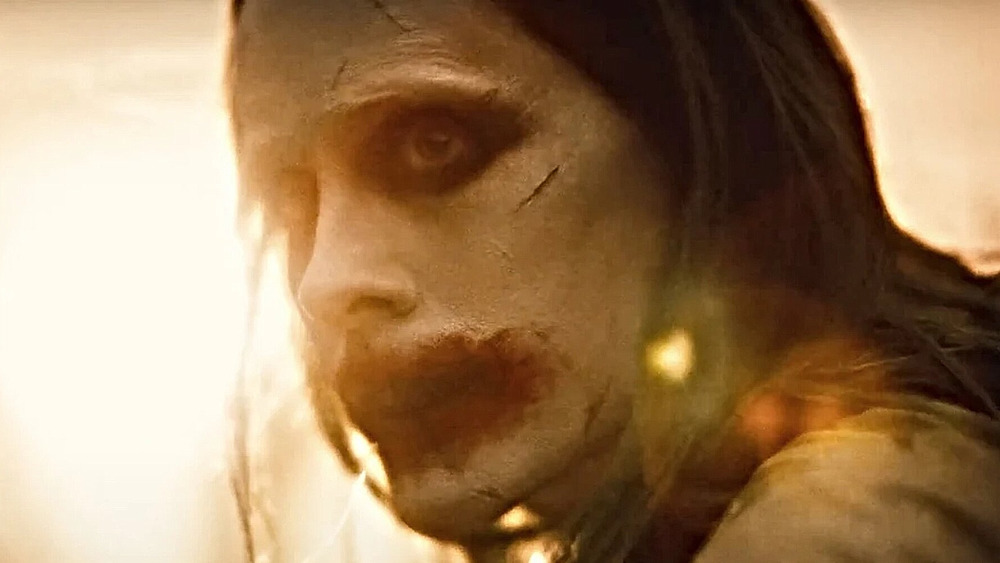 HBO Max
After spending so long believing it was just a myth, a hopeful wish of what could've been for 2017's Justice League, Zack Snyder's Justice League is finally out on HBO Max. Thanks to an extensive campaign from fans, Warner Bros. decided to make the dream a reality, and in 2020 it was announced that Zack Snyder's Justice League — commonly referred to as the "Snyder Cut" — would finally be released the next year.
The 4-hour-long film premiered on the streamer on March 18, 2021, and reviews have been generally positive. The film has a 73% on Rotten Tomatoes, with the Critics Consensus declaring that "Zack Snyder's Justice League lives up to its title with a sprawling cut that expands to fit the director's vision — and should satisfy the fans who willed it into existence." Compared to the 40% of 2017's Justice League, it's safe to say that Zack Snyder's Justice League is a success. Along with better character development, a darker story, and intense visuals, Zack Snyder's Justice League has quite a few surprises and shining moments up its sleeve. One of these is the highly-anticipated appearance of Jared Leto's Joker, first introduced in 2016's Suicide Squad, a poorly-received film that just so happens to also be getting a reboot of sorts this year.
While fans are definitely psyched for Leto's role in the new mega film, one question remains — what does the actor think about Zack Snyder's Justice League and its version of the Joker?
Jared Leto praised Zack Snyder and his version of Justice League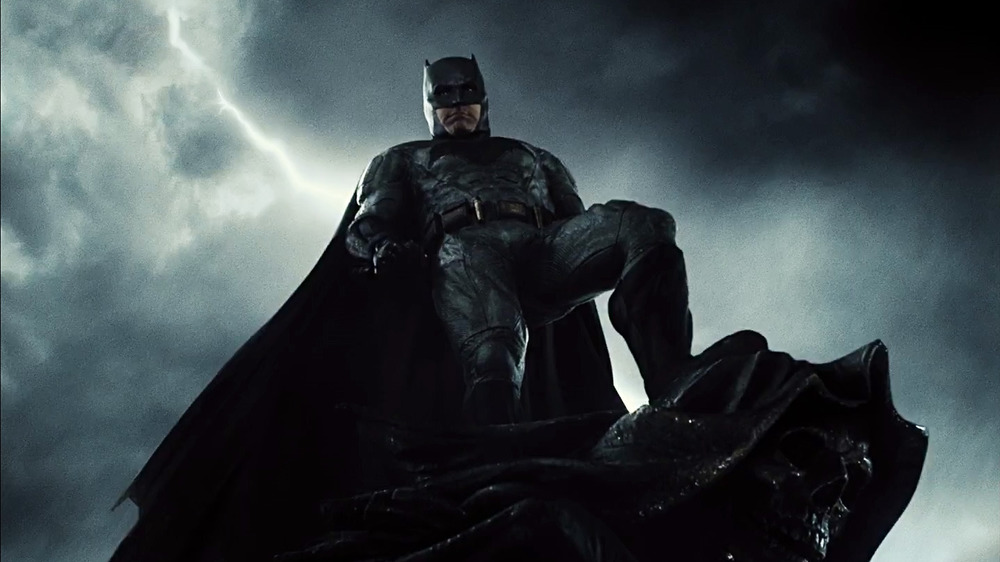 HBO Max
Leto addressed returning to the role of the Joker in his recent appearance on The Late Show with Stephen Colbert while he was promoting The Little Things, another HBO Max film that earned the actor a Golden Globe nomination. When asked about working on Zack Snyder's Justice League, Leto commented, "I was just happy to be a part of his dream and to get asked to play the Joker for a second time was just a treat. It's one of those roles that is just incredible."
It's clear that Leto admires Snyder and his vision. Leto was not involved with the 2017 version of the film, but Snyder thought to bring the Joker back because, as he told The New York Times, "this was going to be the last movie I make for the DCU and to have this entire cinematic universe without Batman and Joker meeting up just felt weird." Snyder also kept it a secret from the studio. According to his comments in this article, Snyder didn't even pay Leto or Ben Affleck, who plays Batman, for the scene, which is proof of Leto's appreciation for the director and his desire to be a part of the project. In Leto's interview with Colbert, the actor reiterated this notion, saying, "I loved working with him. I love his passion. He knows more about this world than almost anyone." 
Jared Leto spoke about the Joker in the Snyder Cut versus Suicide Squad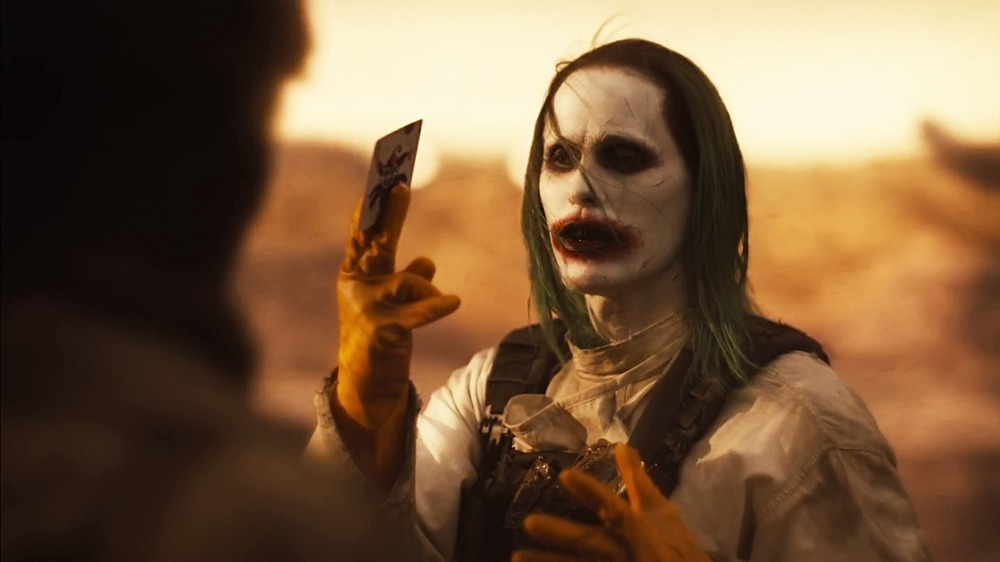 HBO Max
When Leto's Joker was first revealed as a part of Zack Snyder's Justice League in the trailer, the public went wild, and with good reason. The Joker looks notably different in this film than his previous appearance in Suicide Squad, both physically and as a character. Quoting headlines about Zack Snyder's Justice League that called the film "redemption for Jared Leto's Joker," Colbert asked Leto about the difference between the Joker in Suicide Squad and the version in Snyder's HBO Max film. 
Leto didn't go into a lot of specifics, mainly citing the distinct visions of different directors and how "they bring out different things in you." Leto also related the experience to Colbert and his show, saying that it's like how "every guest you have brings out a different side, or a different joke, or a different energy." Going further, Leto declared, "I think it's an evolution," noting that the two versions are years apart in the DCEU's timeline. It makes sense that the Joker would change a lot over that time, and it's possible that Leto had more involvement in the creative process of developing his character this time around. This is supported by the fact that the line in the trailer that fans went crazy for was actually ad-libbed by Leto.
The powerful meaning Jared Leto has given to one of the Joker's lines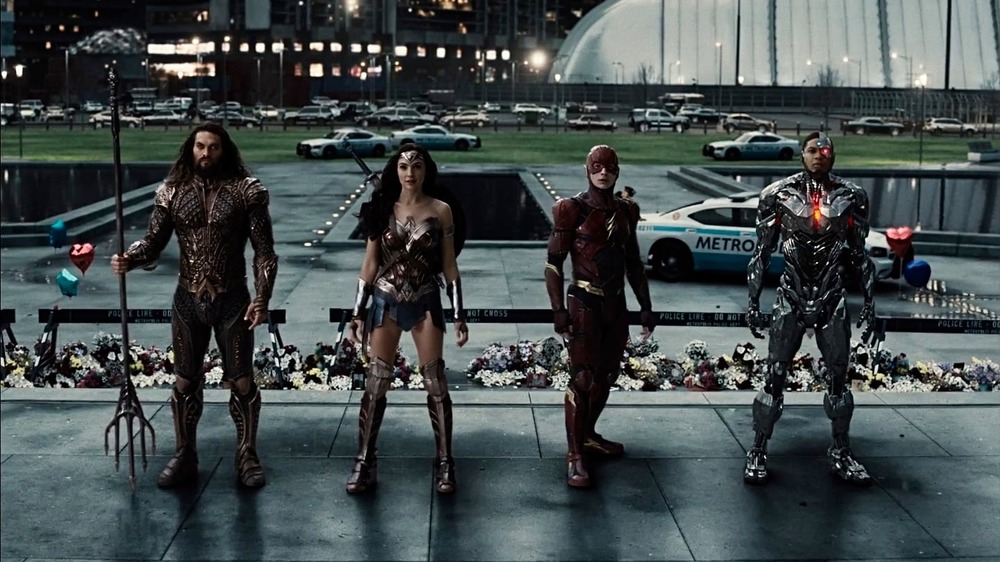 HBO Max
Leto noted the significance of Zack Snyder's Justice League beyond simply allowing Snyder to finish his film. He stated, "I always loved Zack Snyder, and I think that the story behind this Snyder Cut is really kind of one for the ages, of what happened to him, kind of not finishing the first film." He then went into an explanation about the shirt he was wearing that read, "We live in a society," and its meaning. This is a reference to Leto's first appearance in a trailer for HBO Max's Zack Snyder's Justice League in which his character says only that line of dialogue, which led to a huge response from fans. It's later revealed that the full line is actually, "We live in a society where honor is a distant memory, isn't that right, Batman?" 
Leto took advantage of the craze around this ad-libbed line and decided to do something meaningful with it. He revealed that shirts like the one he was wearing are currently for sale on the official website for his band, 30 Seconds to Mars, and all of the proceeds are going to the American Foundation for Suicide Prevention. This cause holds a lot of meaning for Snyder, and is a big part of why the director was unable to finish the first version of Justice League. It's commendable that Leto is doing this to spread awareness, and this only adds another layer of meaning to an already significant and monumental film.