Jack Whitehall: Travels With My Father Season 5 - What We Know So Far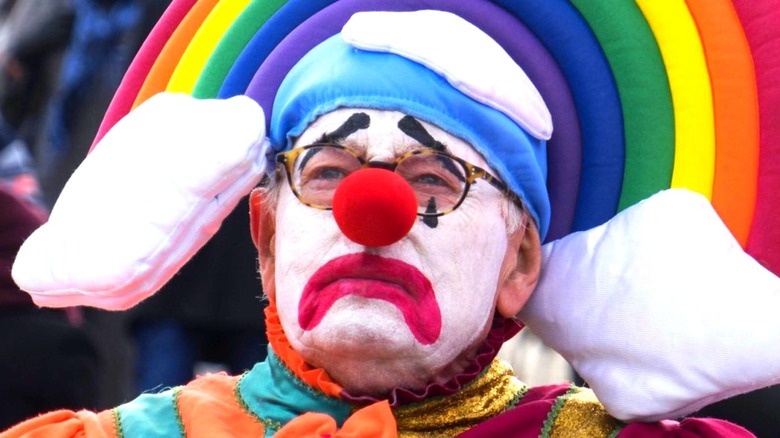 Netflix
When it comes to your average travel documentary, the entire appeal is that it allows the audience to visit a faraway locale without leaving the comfort of their own homes. But "Jack Whitehall: Travels with My Father" isn't your average travel documentary. Jack Whitehall is a British stand-up comedian, but the real star of the show is his father Michael, a former talent agent who's much more comfortable at home than he is abroad. The show's travel destinations are plenty interesting by themselves, but here, they serve as a backdrop for father-son shenanigans — mostly in the form of Jack trying to coax his dad into doing something he'd never ordinarily do. 
The upcoming fifth season will be different from every season that's come before, thanks to the COVID-19 pandemic. Travel shows are one of the most challenging kinds of TV series to film during a pandemic, for obvious reasons — international travel isn't exactly easy these days. So the next installment of "Jack Whitehall: Travels with my Father" will probably feel different. But as long as it has plenty of Jack and Michael, fans should be happy.
What is the release date for "Jack Whitehall: Travels with My Father" Season 5?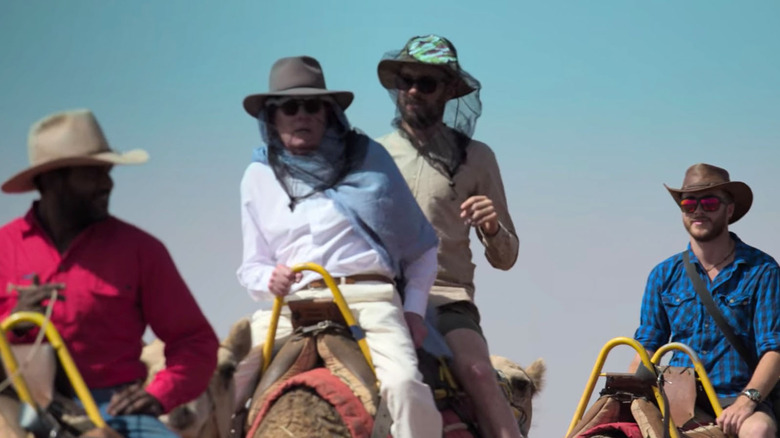 Netflix
As reported by British Comedy Guide, the fifth season of "Jack Whitehall: Travels with My Father" will premiere "later in 2021," which is not very specific. Netflix renewed "Travels with My Father" for a fifth season on March 11, 2021. In its renewal announcement, Netflix also stated that filming for the fifth season would begin in April 2021, which would mean production is currently well underway.
We can make a guess for when Season 5 will premiere based on the timeline for Season 4, which saw Jack and Michael travel Down Under. That season filmed during February 2020, at the same time as Jack's stand-up comedy tour in Australia and New Zealand (per Chortle). It premiered in September 2020.
But this season probably won't need as much time between the end of filming and the premiere. For one thing, there (hopefully) won't be the arrival of another global pandemic that will throw TV productions into disarray. Like many other TV shows, "Travels with My Father" now has a year's worth of experience operating within COVID-19 protocols. Season 5 also likely won't need as much time because it takes place much closer to home.
Where will they be traveling in Season 5?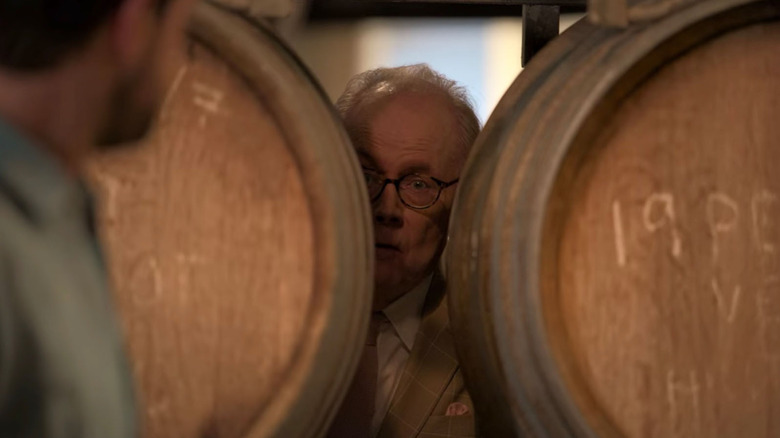 Netflix
How do you film a travel show during a global pandemic? For "Travels with My Father," the answer is "You stretch the definition of 'travel.'" Unlike previous seasons, Season 5 is expected to take place entirely in the United Kingdom, where Jack and Michael are both natives. Netflix hasn't shared any specific UK destinations that will appear on Season 5, but they could include Scotland, Wales, London, Devon, or the Lake District in the North West (via British Comedy Guide).
The UK has plenty of picturesque locales that would appeal to any travel show, but this season will still feel a lot different from the earlier ones. Season 1 took Jack and Michael to the Southeast Asian countries of Vietnam, Cambodia, and Thailand; Season 2 took the Whitehalls to Eastern Europe; and Season 3's United States tour took them to California and Arizona.
But COVID limited the show's options. Jack joked that his other idea for a Season 5 destination was Antarctica. 
What activities are planned for "Jack Whitehall: Travels with My Father" Season 5?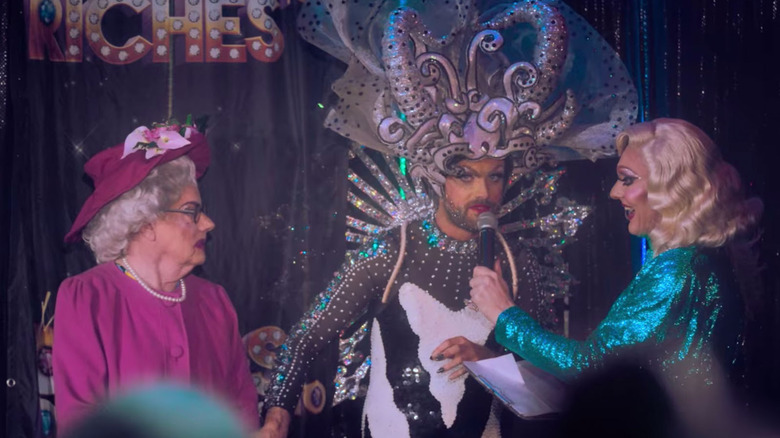 Netflix
Neither Netflix nor Jack Whitehall have announced any of the activities that will be happening in the upcoming season, and it's unlikely they would give away the surprise. It's also difficult to predict what this season might look like based on previous seasons.
The entire premise of the show is that Michael is a stick-in-the-mud, at least compared to his son Jack. Many of the best moments from seasons past have involved Jack coaxing Michael into doing something he otherwise never would — like the time Jack brought Michael to a nude yoga studio in Los Angeles during Season 3, or the time Jack and Michael competed in an Australian drag show during Season 4. Since Season 5 is being filmed in Jack and Michael's home country, pushing Michael outside his comfort zone might be more difficult. Producing this season could require some creative thinking.
Hundreds of TV shows and movies have been produced during COVID-19, and the pandemic has affected them all in big and small ways. But few shows are more challenging to make during a pandemic than a travel documentary. Whatever happens, it should be fascinating.