Wes Anderson's Next Film Just Booked A Huge Star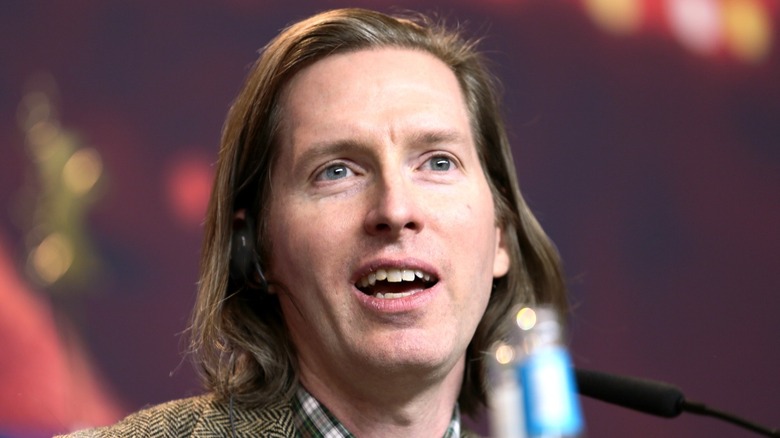 Shutterstock
As Wes Anderson prepares to shoot his next movie, we've learned a major A-list star has joined the already-starry cast the auteur is assembling. It was reported in late June that Tilda Swinton would be starring in the new film alongside fellow Anderson cast regulars Adrien Brody and Bill Murray. Additionally, filming on the new project was said to begin in Spain in September. Although plot details are being kept under wraps, Swinton has gone on record to say that even though the film is being shot in the country, "it's not about Spain" (via Variety).
Currently, Anderson's new movie, "The French Dispatch," is still basking in the glow of warm critical reviews following its Cannes Film Festival premiere. It has been three years since audiences have been able to enjoy something new from Anderson. "The French Dispatch," which also stars Swinton, Brody, and Murray as well as Frances McDormand, Owen Wilson, Timothée Chalamet, and others, will transport viewers back to mid-century France as it tells three stories published in the final issue of an American expat-run magazine. Anderson's new movie is set for a late October theatrical release date, which means it will go wide as awards season kicks into high gear. While "The French Dispatch" is a promising return to the big screen for Anderson, something tells us that his next project will be equally as formidable thanks to this latest cast addition.
Tom Hanks is joining another star-studded Wes Anderson cast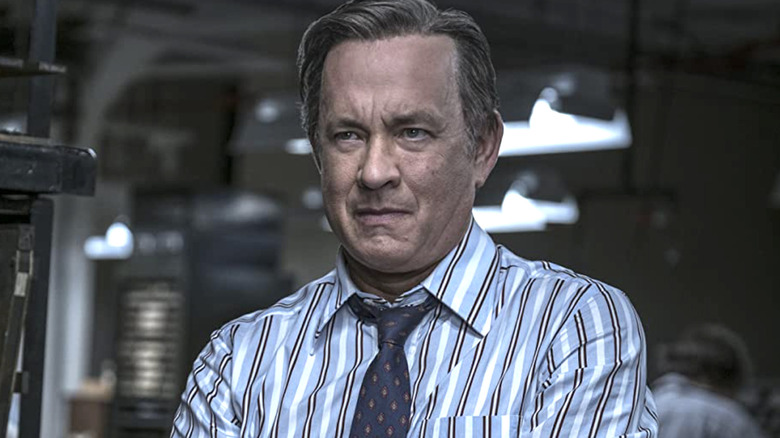 20th Century Studios
This week, The Hollywood Reporter announced Tom Hanks is joining Anderson's next movie. Details on the character Hanks will play remain under wraps. Unnamed sources claim Hanks' role will be "small" and could even be "cameo-like in nature." However, the size of his role could shift, especially with the production still in the early stages. 
This may be Hanks' first time appearing in one of Anderson's films, but making the case for his casting is easy to do. Hanks has been on a fascinating run with the projects he has chosen in recent years. Yes, there has been the typical Hanks fare, like his work in "Greyhound" and "News of the World." But he also made a brief cameo in "Borat Subsequent Moviefilm" and is set to appear in "Finch," a post-apocalyptic sci-fi movie that sounds unlike anything he's done before. It's nice to see Hanks continuing to take on roles that will push him into new creative territory, which will surely be the case with Anderson's next film.
Anderson is also no stranger to bringing in heavy-hitters for his projects, namely Oscar-nominated stars for brief but impactful roles. Consider the performances delivered by Ralph Fiennes in "The Grand Budapest Hotel," or Meryl Streep in "Fantastic Mr. Fox," or Gene Hackman in "The Royal Tenenbaums." Yes, Anderson has a central coterie of actors he loves to cast again and again in his movies, but he also has a knack for making actors who once seemed unlikely to fit well into his world shine the brightest in his productions. Hanks' casting seems like an inspired choice — and it means we're in for a wild ride when we finally get to see the actor working with Anderson.