Wes Anderson's Next Star-Studded Movie Is Already Underway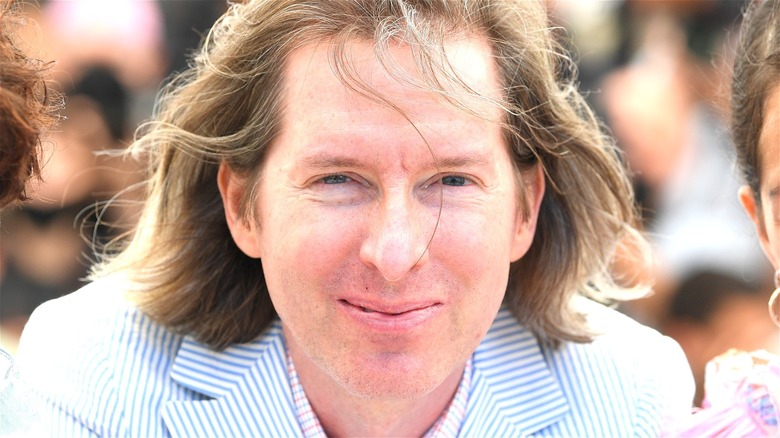 Pascal Le Segretain/Getty Images
It's been a long time coming, but fans of famed cinematic quirk-teur Wes Anderson are finally getting a look at his new movie. After being delayed for over a year due to the COVID-19 pandemic, Anderson's anxiously-anticipated "The French Dispatch" is edging ever closer to its theatrical release, which is now set for October 22, 2021. Ahead of that debut, the star-studded film (featuring Bill Murray, Tilda Swinton, Owen Wilson, Elisabeth Moss, Benicio Del Toro, Timothée Chalamet, Saoirse Ronan, and more) is first making a stop in south France, screening in competition at the 2021 Cannes Film Festival. If the early critical notes ring true, the lauded writer and director has another wildly entertaining artistic triumph on his hands.
That'll come as welcome news to Anderson fans who no doubt had "The French Dispatch" atop their must-see movies of 2020 list before its release date was pushed. Even more welcome is the news that they won't have to wait too long to see Anderson's "The French Dispatch" follow-up, with Variety reporting production on the film is indeed underway, and scheduled for production in August 2021.
Little is currently know about Wes Anderson's upcoming movie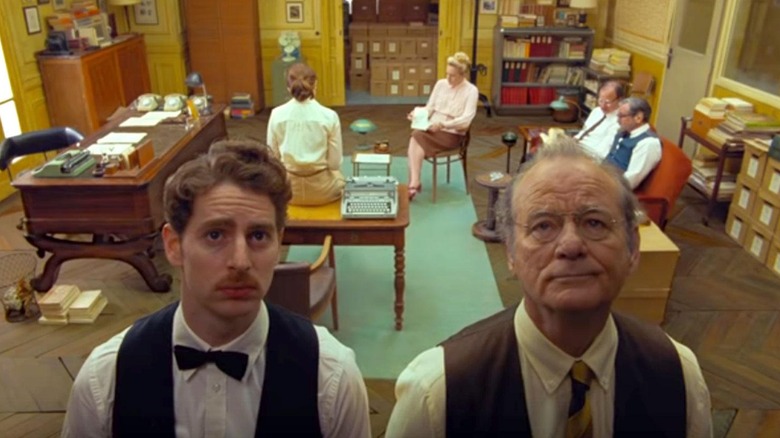 Searchlight Pictures
Variety was among the first publications to cover the news of Wes Anderson's upcoming movie, reporting in June that the new movie would re-team the director with his "The French Dispatch" star Tilda Swinton, whom he'd previously worked with on "The Grand Budapest Hotel," "Moonrise Kingdom," and the stop-motion marvel "Isle of Dogs." Per the more recent Variety piece, it's now been confirmed that Bill Murray is also set to appear in the as-yet-untitled movie, and that the film will shoot in Spain.
Murray's casting in the new Wes Anderson film is hardly a surprise, as he's appeared in every one of the director's films to date, save for his 1996 debut, "Bottle Rocket." As for the new film, little else is known of the project at the moment, with Anderson telling Variety back in June he's "not ready to share any details" about it. Swinton has proven equally tight-lipped, offering only that, in spite of its setting, the new movie is "not about Spain." As for the film's IMDb page, it states of the project merely that it's rumored to be a love story set in Europe. It's unclear if Swinton and Murray will portray the rumored amorous couple, but with those two stars on board, it's a safe bet we'll soon be inundated with casting notes for several other of the director's other acting regulars.
Whatever the case, Wes Anderson's new movie is soon-to-be shooting and is tentatively set for a 2022 release.