New Shang-Chi Featurette Highlights The Movie's Place In The Wider MCU
Marvel/Disney
What is the future of the Marvel Cinematic Universe? For years now, people have been wondering how this enormous franchise will evolve in a post-"Avengers: Endgame" world. Tony Stark (Robert Downey Jr.) is dead. Steve Rogers (Chris Evans) seems also to have died of old age if "The Falcon and the Winter Soldier" is anything to go by. Natasha Romanoff (Scarlett Johansson) is dead, too. We went from "I love you 3,000" to watching three of the most important characters in the MCU being outie 5000.
All we knew for a while was titles for the next series of films, but not necessarily how they would all connect. We're going to see how the seeds planted in the Disney+ Marvel series of the past year soon with films like "Spider-Man: No Way Home" and "Eternals" in the coming months. But before either of those films we have "Shang-Chi and the Legend of the Ten Rings" coming out on September 3. It turns out that Shang-Chi's (Simu Liu) first outing ties back to the very origins of the MCU — a fact we were reminded of thanks to the latest featurette for the film.
Looking to Iron Man's past to tell the MCU's future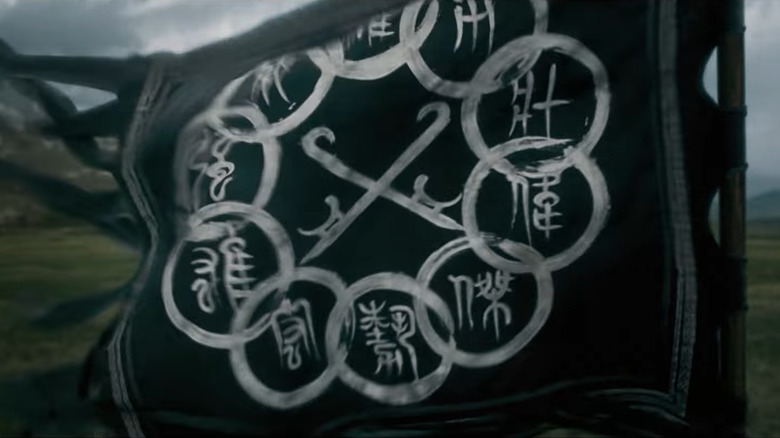 Marvel/Disney
Kevin Feige appears in the "Destiny Featurette" for "Shang-Chi and the Legend of the Ten Rings" where we talks about a "keystone event" from the MCU — when Tony Stark creates his first Iron Man suit. Way back in 2008, the first "Iron Man" film explores Tony Stark as an amoral billionaire whose fortune came from war profiteering. His life changes when he's kidnapped and forced to build a weapon for what is deemed a terrorist organization. The name of that organization is "The Ten Rings," meaning Shang-Chi's origins are tied to the very birth of the MCU.
The Ten Rings is run by Wenwu (Tony Chiu-Wai Leung) who just so happens to be Shang-Chi's father. And while we've spent over a decade now exploring Tony Stark's ascent to becoming Iron Man and helping form the Avengers, we haven't really delved into the Ten Rings who collectively played a role in how Tony Stark becomes Iron Man in the first place. "Shang-Chi and the Legend of the Ten Rings" is a chance to explore the other side of that equation. Who is Wenwu and how has his world (and his son's world) been shaped since the events of "Iron Man"? That questions seems to be how the next phase of the MCU is looking backward in order to look forward.