The Surprising Show Stephen King Just Recommended To His Fans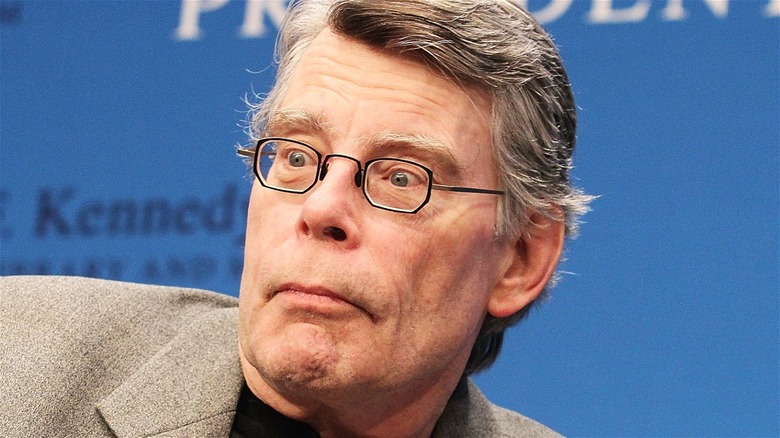 Marc Andrew Deley/Getty Images
A recommendation from Stephen King is, at least to many of his fans, one that holds considerable weight. King, of course, is one of the premier American storytellers, as both a writer of fiction and screenplays. Beyond his original screenplays even, he is also responsible for the written works on which a number of all-time classic films are based, like, for example, "The Shining" – a film he famously hates but for which he nevertheless provided the source material — and "Stand By Me."
Since King mostly writes horror, the majority of his recommendations likewise fit within the genre. Upon the release of Season 1 of Amazon Studios' horror anthology series "Them," for example, King recounted feeling genuinely frightened by the pilot episode's scares. King is perhaps one of the foremost authorities on the genre, at least within the category of creatives rather than critics, as the author of more than 60 novels that include classics like "It" and "Pet Sematary."
King, however, isn't a connoisseur of horror alone. Some of the TV series recommended by King also include CIA action drama "Hanna" and the long-running detective series "Bosch." He does, after all, have stories like "Stand By Me" to his name in addition to the countless gems that can be filed under his primary specialization. The latest King recommendation is likewise not a work of horror but a legal procedural.
Stephen King is a big fan of The Good Fight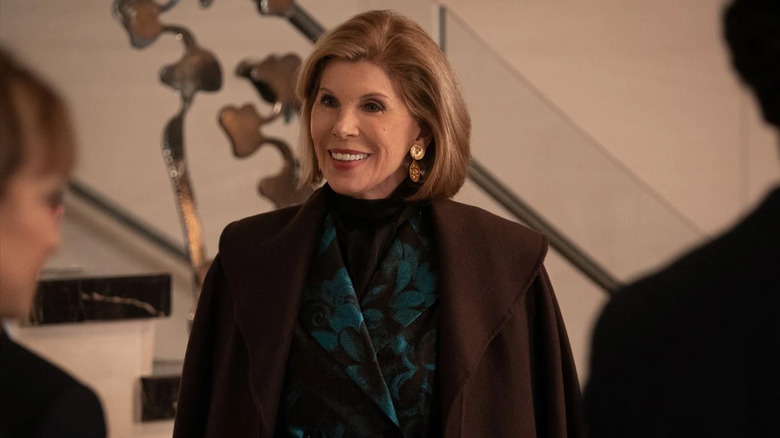 Paramount+
Stephen King shared his enthusiasm for "The Good Fight" in response to a tweet by self-described "Crime novelist, ex-columnist, former trailer park operator" Linwood Barclay. His novel "Elevator Pitch," showcased in his header image, features a blurb by none other than King, who praised the writing of "The Good Fight" and highlighted the incorporation of current events into its story.
King quoted Barclay's Tweet and added, "THE GOOD FIGHT is sharp, moving, funny, and occasionally surreal. It's also the first scripted drama to face COVID (bravely) and weave it into the story."
Fans of King were generally receptive to his recommendation. For example, Twitter user @Agedone3 replied, "Sir. If you say it's good it's added to my list." User @tomasesparza agreed with King's assessment, writing, "It's such an underrated show. Wish it had more recognition." The official "Good Fight" Twitter account even jumped into King's replies, commenting three raised hands emoji.
"The Good Fight" is currently in the middle of its fifth season, which is being released directly to Paramount+. The streaming service is also home to the latest TV series adaptation of King's pandemic novel "The Stand."