The New Horror Series Stephen King Wants You To Watch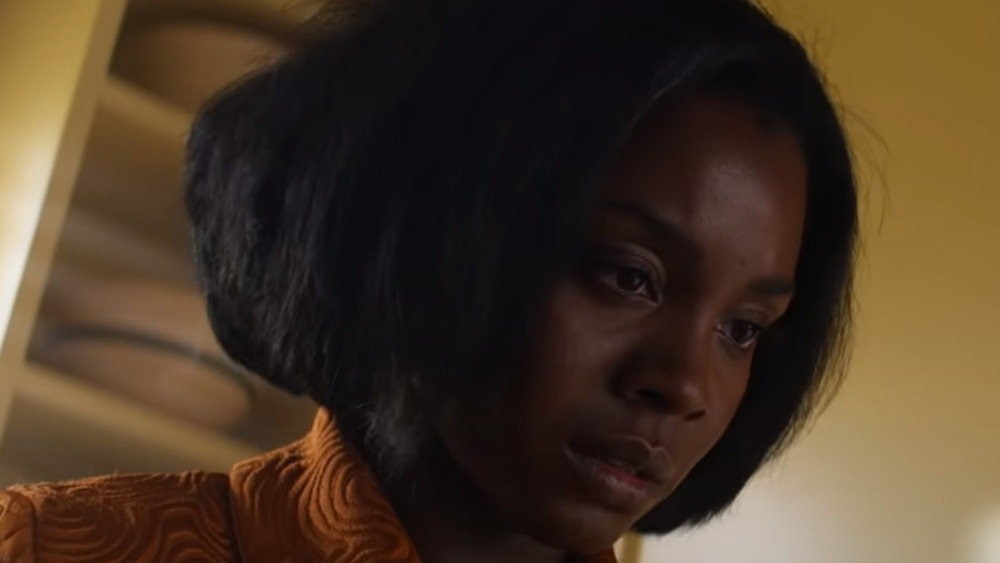 Amazon Studios
We may receive a commission on purchases made from links.
Some of the most influential artists working today are content to stay off of social media entirely. George Clooney, for example, has not one official social media account to his name. Stephen King, on the other hand, is famously vocal on social media as a regular Twitter user. Whether he's criticizing Donald Trump or kick-starting an Oscar campaign for Vince Vaughn, King is content to speak his mind, more or less, in the same fashion as the majority of nonfamous human beings with Twitter accounts.
That said, when Stephen King talks horror, his opinions carry some extra weight given his expertise in the genre. After all, the list of films based on Stephen King novels includes all-time genre classics like Carrie and The Shining. Of course, his list of published works as a writer is even greater, including even further horror hits like Salem's Lot and Pet Sematary. That's why Stephen King discussing an idea for a Friday the 13th novel, for example, becomes a news item rather than simply another blip in the Twitter ether.
On April 8, 2021, Stephen King recommended a new horror TV series to all of his Twitter followers. Accordingly, his recommendation carries some inherent value in spite of the mundanity inherent in a mere tweet simply due to the opinion being Stephen King's own.
When King says watch, you watch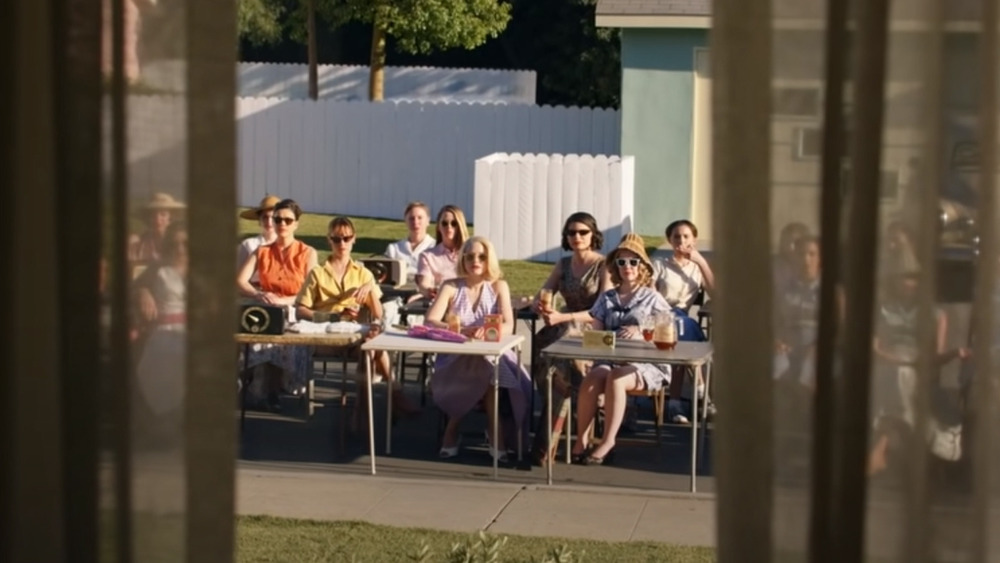 Amazon Studios
Stephen King's tweet reads in its entirety, "Amazon Prime Video: THEM, starting tomorrow. The first episode scared the hell out of me, and I'm hard to scare. Bonus: If you've never seen a bunch of extremely creepy white ladies in '50s dresses, here's your chance."
Them premiered on Amazon Prime Video on April 9, 2021, just a day after King's tweet. Like American Horror Story and Channel Zero before it, Them is an anthology series set to feature a different horror story in each season. Its first season follows a Black family that moves into an otherwise all-white neighborhood in Los Angeles, California, in the 1950s. Their experiences with their neighbors' racism ultimately blend into encounters with horrors supernatural in nature. Prospective viewers will have to tune in to find out whether the "extremely creepy white ladies" that scared Stephen King so thoroughly are otherworldly beings or simply part of the family next door.
All 10 episodes of Them season 1, subtitled Covenant, are currently available on the streaming service. The 10 episodes roughly correspond to 10 days of the central family living in their new neighborhood, skipping a couple of days and lengthening a few others across multiple episodes. It stars Deborah Ayorinde, Ashley Thomas, Alison Pill, Shahadi Wright Joseph, Melody Hurd, and Ryan Kwanten.