Yellowstone's Kelsey Asbille Credits This Famous Actor For Her Acting Skills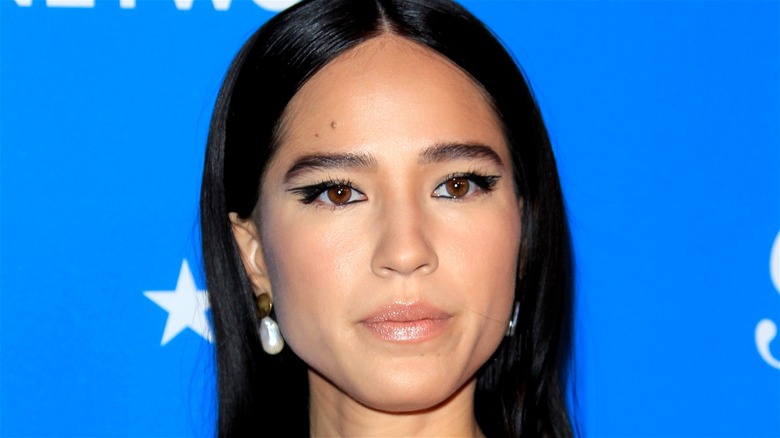 Shutterstock
Actress Kelsey Asbille is best known for her performance as Monica Dutton on the Paramount Network's hit neo-Western series "Yellowstone." She plays the Native American college professor wife of Kayce Dutton (Luke Grimes), the noble warrior son of wealthy rancher John Dutton (Kevin Costner). She's the moral compass of the show, uncomfortable with the worst things the Duttons do, but willing to enact brutal frontier justice on evildoers she feels deserve it. The character doesn't always get the show's best material, but Asbille always does a good job with what she's given. And she credits some of her acting skills to a certain famous actor she happened to meet when she was young.
Years before "Yellowstone," Asbille was a child actor, appearing in shows like the long-running teen drama "One Tree Hill" as a gawky high school student named Gigi Silveri and the Disney XD sitcom "Pair of Kings" as a fearless resident of the island nation of Kinkow. For a while, she was part of the Disney Channel universe, which has served as the launchpad for a shocking number of adult stars. 
During her time at Disney, she met one of the world's biggest movie stars, and she's carried the guidance he gave the show's young cast with her as her career has progressed.
Kelsey Asbille was mentored by Will Smith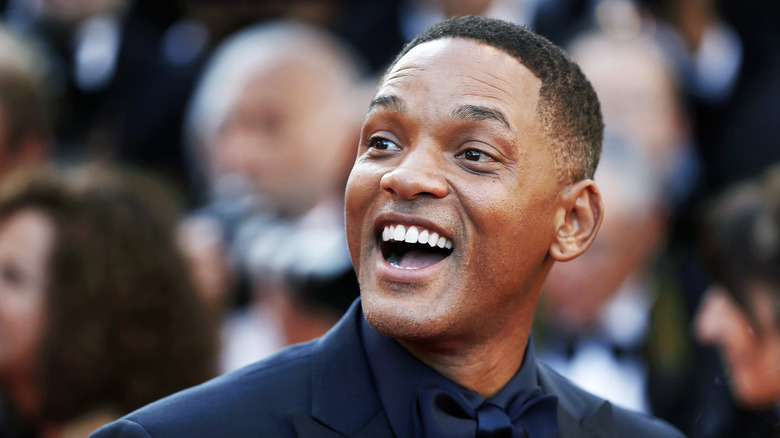 Shutterstock
One of her teenage roles was a guest spot on an episode of the Disney Channel tween sitcom "The Suite Life of Zack & Cody." One of her fellow guest stars in the episode was none other than Jaden Smith, the eccentric actor son of Will and Jada Pinkett Smith, who was then about 10 years old. Jaden was accompanied to a pre-production event by his superstar father.
"He was at the table read — which you really wouldn't expect — and he sort of mentored us all through the sitcom," Asbille told W Magazine. "It was almost surreal." Smith, of course, got his start on the sitcom "The Fresh Prince of Bel Air," so he knows a thing or two about sitcom acting.
Unfortunately for Asbille, she didn't keep in touch with the Smiths, and now she gets her mentorship the same way as the rest of us: from Will Smith's social media. "I follow him on Instagram and that's where I get all my life advice now, from Will Smith's Instagram," she said. "I sound like a stalker but, honestly, that whole family is incredible."
You know, Hollywood is small and life is long, so maybe Asbille will work with Will or Jaden Smith again someday. What a reunion that would be.