The NCIS Fan Theory That Explains DiNozzo's Undercover Assignment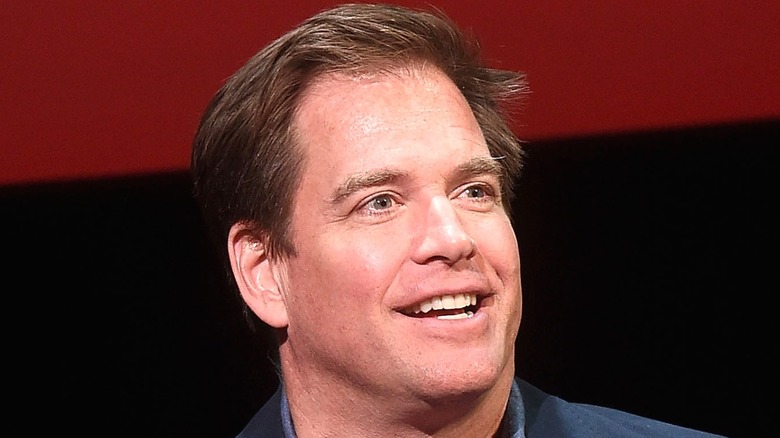 Jamie McCarthy/Getty Images
One of the most fun things about watching "NCIS" — CBS's hit procedural dramedy that's had enough worldwide success to spawn several spin-off series — is getting to see the investigators participate in undercover operations. Different team members have gone undercover to solve a number of cases over the years, like the time Special Agent Tony DiNozzo (Michael Weatherly) and Ziva David (Cote De Pablo) posed as a married couple years before they actually were (per Fandom) or how Agent Ellie Bishop (Emily Wickersham) actually left the team — and the show — at the end of Season 18 to go on an undercover operation abroad.
However, there have been a couple of instances when going undercover didn't make the most sense to "NCIS" fans, and they've never been shy about voicing when they feel a show that gets so much right gets something wrong. In fact, there's one assignment given to DiNozzo that confuses fans to this day, and we're here to give you all the details about the "NCIS" fan theory that explains his questionable undercover assignment.
NCIS fans think they've narrowed down the reason for one of DiNozzo's undercover assignments
u/Napoleon1603 got things going in a thread titled "DiNozzo's undercover assignment." They noted how, after rewatching some early seasons that featured Director Jenny Shepard's (Lauren Holly) long-running mission to apprehend a French arms dealer named René Benoit (Armand Assante), known as "La Grenouille" (The Frog) in certain circles, they just didn't get the purpose of DiNozzo's undercover mission in this storyline. They wrote about how they first thought his objective was to just get more information about Benoit, with DiNozzo possibly marrying into the family business through his relationship with the criminal's daughter, Dr. Jeanne Benoit (Scottie Thompson), but they didn't stop there.
The Redditor wrote, "My third theory was that Tony's mission was to [lure] René out of hiding. Meaning that he was going to stick around Jeanne in the hopes that René will eventually show up and he could arrest him." However, they note how the arrest of Benoit was never actually on the table, as it's revealed that Jenny knows he's under CIA protection and there isn't actually a warrant out for him. They wrote, "René couldn't have been arrested by Tony at any point in his undercover operation, because number one there was no active warrant."
Despite this detail, most "NCIS" fans think DiNozzo's undercover mission had the aim of bringing in "The Frog" once and for all, at least at first.
DiNozzo's undercover mission started with the intention of arresting The Frog
The responses to the Reddit post generally concur that DiNozzo's undercover assignment started out with the aim to arrest Benoit, as they think Jenny's knowledge about the criminal's CIA protection came into the picture later on.
As u/Napoleon1603 wrote in response to the thread, "Yeah I agree with you 100%." Another Redditor, u/azulamazing, wrote, "I think your third theory is probably the closest, and I don't think Jenny knew he was under CIA protection until that night."
u/GuidoBenzo went a little further, writing, "My guess [is] it's a mix of your first and third theory. When they started they probably knew that Jeanne and her father weren't close, but still thought that was their best chance. He was in hiding and I think they didn't know about the CIA protection at that time." With this insight into Tony's motivations while he's undercover pursuing Benoit, we can't wait to re-watch this storyline.