Why Taco Bell's Anime Commercial Has The Internet Buzzing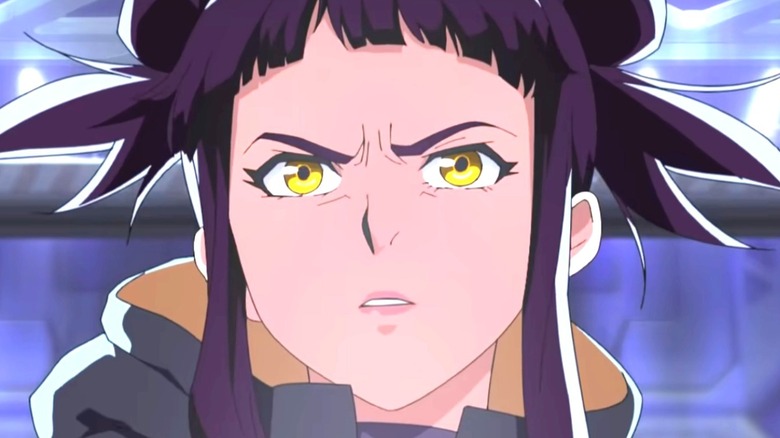 Taco Bell
American fast-food chain Taco Bell is no stranger to bombastic advertisements, with previous ads featuring celebrities such as Noah Centineo and Brad Simms promoting its products. However, its nacho fries, which have come on and off the menu multiple times since their introduction in 2018, are sometimes accompanied by ads spoofing various film and TV genres under its fake "Live Más Productions" studio name, such as an ad parodying the horror genre featuring "Stranger Things" actor Joe Keery.
Now, however, the production studio has delved into the world of animation, taking influence from anime such as "Neon Genesis Evangelion" and "Mobile Suit Gundam" in a fake trailer that shows a girl named Rei leading the so-called "Fry Force." According to Adweek, the ad was produced by the agency Deutsch L.A. and animated by the studio Psyop, which has previously done work animating trailers for video games and other ad campaigns. 
Taco Bell's fake anime trailer is surprisingly epic, even as a cheesy ad for cheesy fries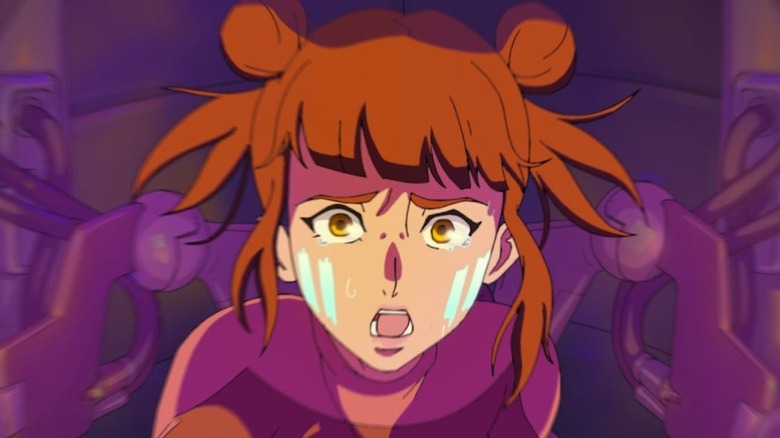 Taco Bell
Psyop went above and beyond in making the minute-long trailer, which features animation just as good as — if not better — than real anime from today. If you took out all the product placement and cheesy lines such as, "This is our world, and these are our Mexican spices," there wouldn't be anything else to stop you from believing it was a trailer for a real anime series.
The trailer depicts a world in which a giant monster attacks every time Taco Bell's nacho fries come back. In the clip's universe, this seems irresponsible on Taco Bell's part, but we suppose that's a price the people of this world are willing to pay for their cheesy fries. Instead of simply taking them off the menu, they form the Fry Force, an elite team of mech-wielding soldiers with Rei as the leader. Tragically, her brother Kosuke is taken by the monsters, and he joins their side after being "consumed by a primal hunger for Nacho Fries," according to the trailer's description.
Sadly, there's no real anime series to follow the fake trailer, but there is a short manga Taco Bell published online to give more backstory.
Many people online want the Taco Bell anime to be real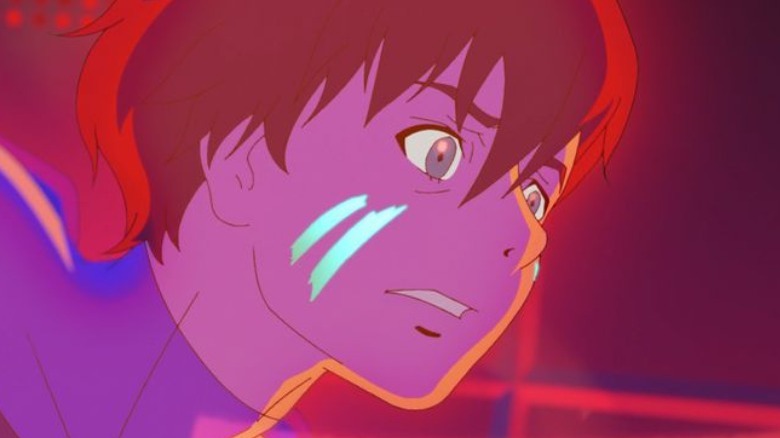 Taco Bell
It appears that Taco Bell did a good job with the ad, as reactions online have been overwhelmingly positive, regardless of their affinity for the fast food chain's nacho fries. Sam King, a director and storyboard artist for cartoons such as "Ducktales," "Clarence" and "The Ghost and Molly McGee," expressed her appreciation for the trailer's impact frames, which typically show up just for one frame to give an extra feeling of impact after a big punch or explosion. She included a screenshot of the frames, however, to show that they hid the Taco Bell logo within them.
Ray-Anthony Height, a comic book artist for multiple Marvel and Star Wars comics, also expressed his amazement at the fake trailer on Twitter, saying, "Even @tacobell get's how powerful topnotch anime has to offer! Damn, this was a good ad!! Well done on the decision making in marketing here!"
Twitter user @Chickity13 had some fun with the trailer, taking a three-second clip of a Fry Force member yelling "order up!" at the monster before slamming it with a Taco Bell sign and overlaying the iconic bell ring from previous, more conventional Taco Bell ads. "I thought this scene was missing something," he added. Taco Bell may be on to something with food/anime crossovers.