Here's Your First Look At Marvel's Rogue One Comic Adaptation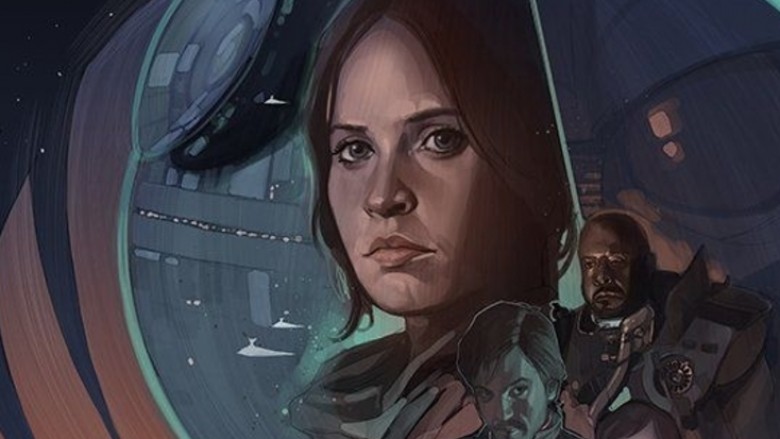 The lovable rebels of Rogue One will be hitting the books (literally) in a little less than a month, when Marvel Comics releases its film-to-page adaptation of the latest Star Wars story—and we've got your first look at the comic here.
Today, Marvel unveiled (via Yahoo! Movies Movies) initial interior artwork from Star Wars: Rogue One Adaptation #1, which is set for release on April 5. A total of four pages of illustrated panels were released, showing familiar scenes like Jyn Erso's escape, her meeting with Saw Gerrera, Jyn speaking with the Rebel Alliance about possibly going to Scarif to carry out the mission to steal the Death Star plans, and her introduction to Mothma and Cassian Andor on Yavin 4.
The upcoming book centers around the thrills and kills of the Rogue One squadron, most notably their plans to steal the Death Star blueprints from the Empire. Written by Jody Houser (Max Ride) with art by Emilio Laiso (Star Wars Annual) and Oscar Bazaldua (Gwenpool Holiday Special), the Rogue One comic seems to promise the same kind of intensity the original film does. Check out the synopsis and a peek at the artwork below:
"All appears lost in the fight against the tyrannical Galactic Empire. The Rebellion has discovered the existence of the Empire's ultimate super-weapon. The Death Star. With the power to wipe planets from existence, the Death Star's existence spells doom for those seeking freedom. All hope now lies in the hands of new heroes Jyn Erso and Cassian Andor. Their last ditch gambit to steal the Death Star plans are all that stands in the Empire's way."
As aforementioned, issue #1 will hit newsstands on April 5, with five more editions coming shortly after. Perhaps the comics might delve into unseen plot-lines or even reveal the untold truth of Rogue One.