The New Toyota Commercial That Has The Internet Choking Back Tears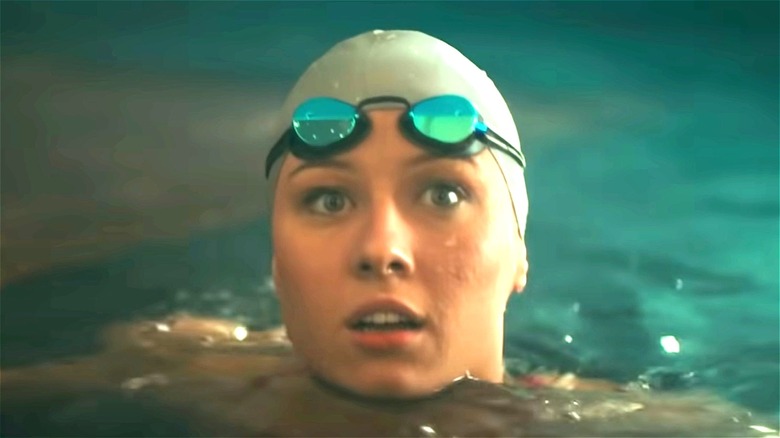 Toyota
Toyota may not be advertising in Japan during the Olympics (via The New York Times), but the car giant is making its presence felt on TV during the games in America. People are getting hit right in the feels by an ad from Toyota that celebrates the resilience of the human spirit by overcoming adversity through sports. People can't stop tweeting about how moving and inspiring the commercial is.
The commercial is about swimmer Jessica Long, a 13-time Paralympics gold medal winner. According to the Toyota commercial, Long was born with a condition called fibular hemimelia, which affected her leg bones and required her to have her legs amputated below the knees. But that led to her becoming one of the greatest swimmers in U.S. Paralympics history.
The ad follows her as she swims through open water while scenes of important moments from her life play out on top of the water around her. Her mother gets a call from an adoption agent, who tells her that they've found a baby girl for her adoption, but she's in Siberia and she will have to have her legs amputated. We see shots of young Jessica learning to walk with her prosthetics, and in a locker room getting ready to swim. "Her life, it won't be easy," the adoption agent says. As Jessica swims, every time she comes up for air, the crowd watching her gets bigger, until there are a thousand people cheering for her. "It might not be easy, but it'll be amazing," her mother says. "I can't wait to meet her." Hey, is someone cutting onions in here?
More like Cryota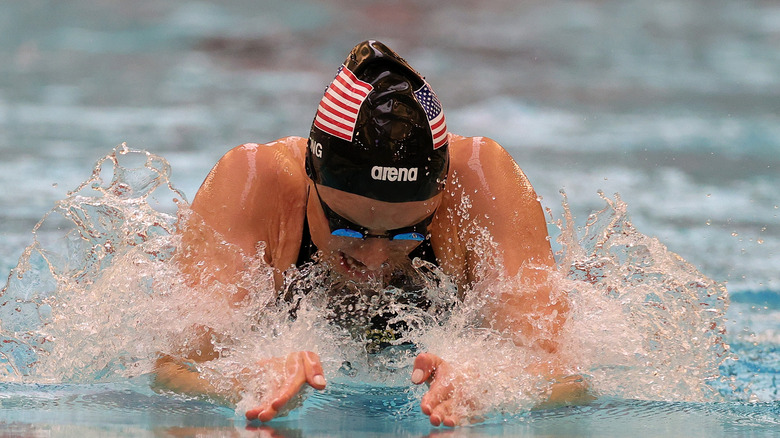 Stacy Revere/Getty Images
Olympics watchers on the internet are in tears over the commercial, which began running during the Super Bowl but has taken on new relevance during the Olympics. "Mercy, the Toyota swimmer commercial gets me every time so far," tweeted Rev. Becky Durham. Us too, Pastor Durham. Us too.
"Honestly, my favorite part of the Olympics so far is the Toyota commercial about the adoption of the girl who ended up being a gold medalist Paralympic swimmer," tweeted Todd Probus. Us too, Todd!
The commercial, which according to iSpot.tv was produced by media agency Saatchi & Saatchi, is uncommonly well-made for a TV ad in terms of its visuals and storytelling. "The Toyota commercial with the swimmer is beautifully filmed," tweeted Robb Tufts. "Love how the entire space is essentially a pool. Very powerful film making (if I am allowed to call it that)." You definitely are allowed to, Robb.
@Girl_wonderX made a joke out of how emotionally hard-hitting the commercial is. "The Don't Cry Over The Toyota Siberian Adopted Swimmer Whose Life Won't Be Easy But Will Be Amazing Commercial Challenge," she tweeted. "I fail the challenge every damn time," she added. We're glad this isn't an actual challenge, because we would fail it every time, too.
It remains to be seen whether or not this commercial will make us more likely to buy a Toyota.