Who Are The Stars In The NordicTrack 'Train Body And Mind' Commercial?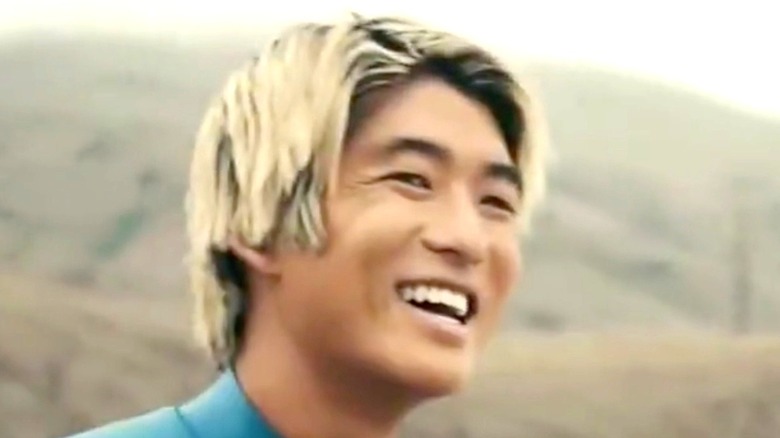 NordicTrack
In case you haven't noticed, it's Olympics season. NordicTrack, which has long been making and selling home exercise equipment, is hoping you'll want to get a little more athletic with your pursuits as we enter the dead of summer and it becomes harder to perform physical activities outdoors.
Their latest ad showcases their ifit program, a personal training system and workout tracker that makes hundreds of home workout routines available for a subscription fee. The app is available via iTunes and Google Play; while it seems to be free to install on your equipment or phone, the install page informs consumers that it offers in-app purchases.
The fitness giant has listed a number of athletes to promote the app, all engaging in both exercise and sporting activities while guided by the virtual coordination of the program. Each of these athletes has a long list of credentials of their own, and they are accomplished in their various fields. But do you know what they're famous for? 
These athletes have definitely gone gold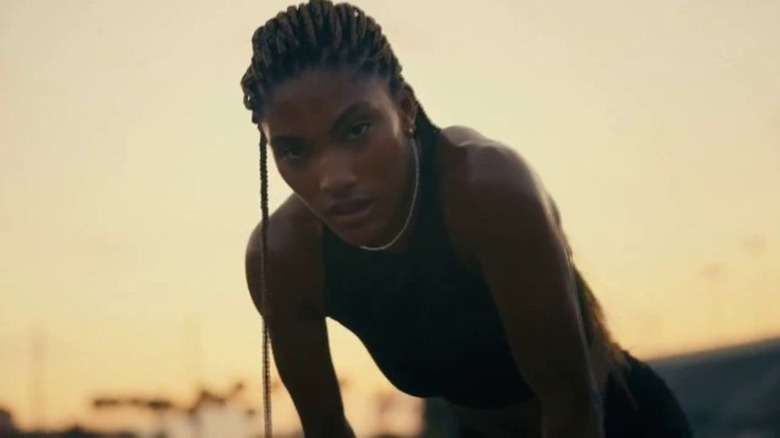 NordicTrack
There are a number of gold medalists in the ad, though not all of them got their gold at the Olympics and none of them are professional actors.
Michael Phelps — the first athlete we see in the commercial — is a swimmer best known for being the most decorated Olympic athlete of all time. He sports 23 Olympic gold medals for his athletic feats, along with three silvers and two bronzes. Tara Davis is a track and field athlete who has gold medals in the Pan American Championships — in 2017, she won gold in the long jump.
Kanoa Igarashi is competing at this year's Olympiad. His surfing skills got him a silver medal in Tokyo (via the Orange County Register), representing his home country of Japan. He ranks sixth in the world among male surfers, according to the World Surf League. Jordyn Barratt, a skateboarder and surfer who's representing America in the 2021 Games, won gold at the 2016 X-Games and got a silver at the event's 2017 edition.
Alex Morgan — seen working out with weights as footage of her soccer triumph plays out on television — plays for the Orlando Pride and won gold as part of the 2012 U.S. Women's Olympic Soccer team. Last but not least is Hunter Woodhall, a track and field athlete who has medaled multiple times at the Summer Paralympic Games.
Indeed, NordicTrack has featured a powerhouse cast of athletes, all of them representing a rather helpful app.