BossLogic's New Superman Poster Is Blowing Up Twitter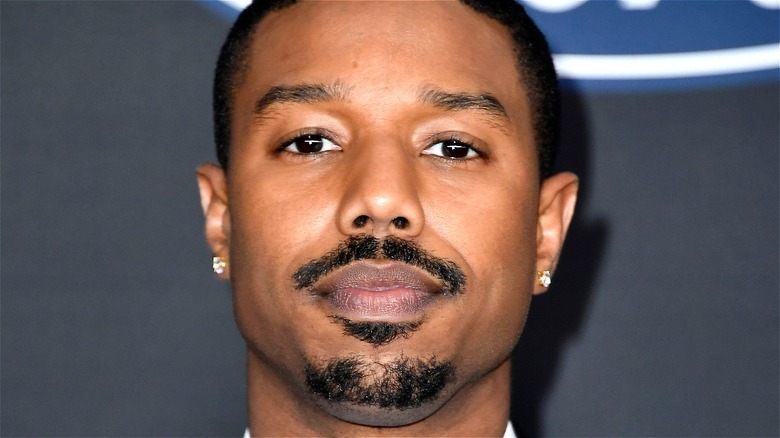 Frazer Harrison/Getty Images
A new take on a classic superhero is headed to HBO Max. 
Michael B. Jordan, who has famously portrayed Erik Killmonger in Marvel's "Black Panther," is set to star in his own superhero series. According to an exclusive by Collider, Jordan is producing a Black Superman project with his production company Outlier Society, and it's set to be based on the DC Comics character Val-Zod, an alternate version of Superman, as opposed to the more well-known Kal-El.
Though not much information is known about the exciting new project for HBO Max, the character Val-Zod was created by Tom Taylor, Nicola Scott, and Robson Rocha, and first appeared back in 2014. According to Comic Book Resources, Val-Zod is depicted as a fellow Kryptonian in the reality known as Earth-2: following the execution of his parents, a young Val-Zod is sent to Earth by Jor-El and Lara — much like they sent their own son, Kal-El — and he eventually dons the mantle of Earth's Superman after Kal-El dies in a war with Apokolips. His journey involves a seeming death, agoraphobia, and the overcoming of deep trauma, to rise as an inspirational hero for his adopted world.
The upcoming HBO Max series has tons of possibilities for possible plots, characters, and arcs, and we can't wait to find out more about it — eventually. Recently, though, famed artist BossLogic — collaborating with Brazilian artist Raphael Albero — made a fan poster of what Michael B. Jordan's Superman could look like, and it has Twitter going ecstatic.
Michael B. Jordan makes an electrifying Val-Zod
BossLogic, a graphic artist who has received widespread recognition for his fan art and unbelievable skill, recently revealed a poster he and the Brazilian artist Raphael Albero collaborated on, to celebrate Michael B. Jordan's upcoming Superman project. BossLogic tweeted "My boy @RaphAlbero did a dope rendition of the suit I worked on and now we decided to collaborate on a poster in light of the @michaelb4jordan #Superman talks" along with a rendition of Jordan as Val-Zod, complete with a Superman suit, intense glowing red eyes, and muscles only a Kryptonian could have.
Tom Taylor, the Australian comic book author behind the "Injustice" series, excitedly replied to the art, tweeting "Knew I could rely on you for an awesome rendition of @michaelb4jordan as our Val-Zod, mate," to which BossLogic replied "More soon!"
Other fans also showed their love for the poster, like Twitter user @dionriley94 who tweeted "Yesss" with clapping hand emojis, and user @__CS11 who simply wrote "incredible." BossLogic also shared the art on his Instagram page, where fans continued to share their excitement. User @jamesdahnfrost commented "Val-Zod takeover," and another user named @isaiah.967 wrote "Man im hype for a Val-Zod series."
Stay tuned for updates on the exciting new Superman project.