The Card Counter's First Trailer Teases Oscar Isaac's Intense Gambling Action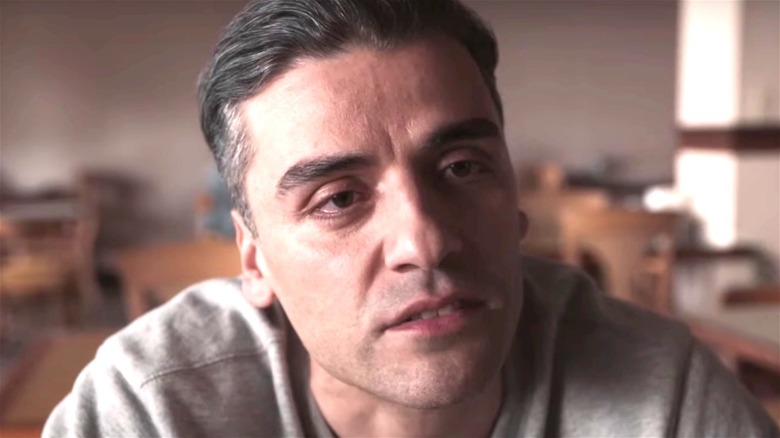 Focus Features
There's something inherently cinematic with the act of counting cards at a casino. While most games are based on luck, you can actually win big at Blackjack if you play your cards right (no pun intended). It's likely why numerous films have come out over the years about talented individuals who know how to rig the system to their favor, like "Rain Man," "21," and "The Last Casino." Now, "The Card Counter," starring Oscar Isaac, is about to join that list. 
Less than two months before the film's supposed to make its debut at the Venice Film Festival, we finally have our best look yet at the upcoming drama. Focus Features just released the trailer, and it looks like Isaac's troubled protagonist is front and center. He has a mysterious past that allowed him to become proficient at counting cards, and now that he's out in the free world, he can use his talents to make a lot of money. An impressive supporting cast backs up the actor with Tiffany Haddish, Willem Dafoe, and Tye Sheridan. 
It looks like an exciting indie feature with some standout performances, particularly from Tiffany Haddish. She may mostly be known for her comedic turns, but between this and "The Kitchen," she seems to be making a move toward more serious fare. That's not the only reason to get excited for "The Card Counter."
The Card Counter was heavily influenced by Martin Scorsese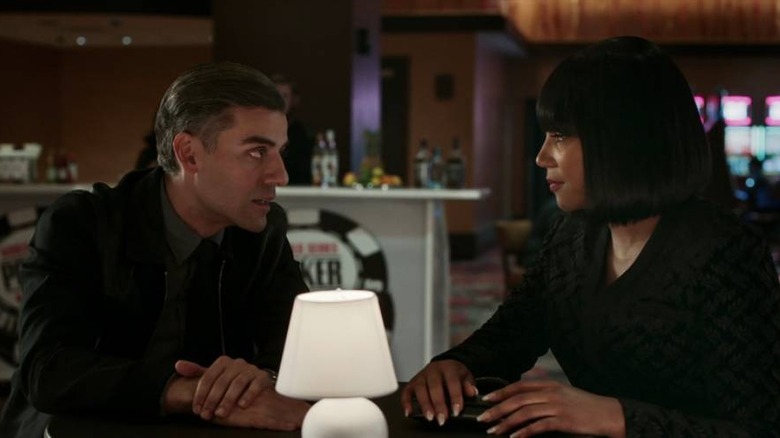 Focus Features
Paul Schrader wrote and directed "The Card Counter," and he's coming in hot from his last critically-acclaimed feature — "First Reformed." Other directorial credits he has to his name include 1982's "Cat People," "Patty Hearst," and "The Canyons." He's also written and co-written numerous screenplays, including "Taxi Driver" and "Raging Bull," which were both brought to life by Martin Scorsese.
The two continue having an amicable relationship, as Scorsese functions as an executive producer on "The Card Counter." His involvement extended far beyond securing financing for the upcoming film. Production on the movie had to be suspended in March 2020 due to the COVID-19 pandemic, and they only had a few scenes left to film. Schrader and his team got to editing what they had, and according to IndieWire, they screened most of the finished product to several people, including Scorsese. Schrader stated, "What I asked them all is, 'I have four more scenes to shoot. I can rewrite them. What am I missing? What do I need to add? How should I write these four scenes?'"
It's unclear what specifically Scorsese might've told him, but we may be able to get some ideas once the movie drops on September 10 to theaters around the nation. After that, Oscar Isaac will be a busy man, most notably with his future involvement with the future "Moon Knight" series coming to Disney+.