Hugh Jackman's Animated Musical Larrikins Gets Canceled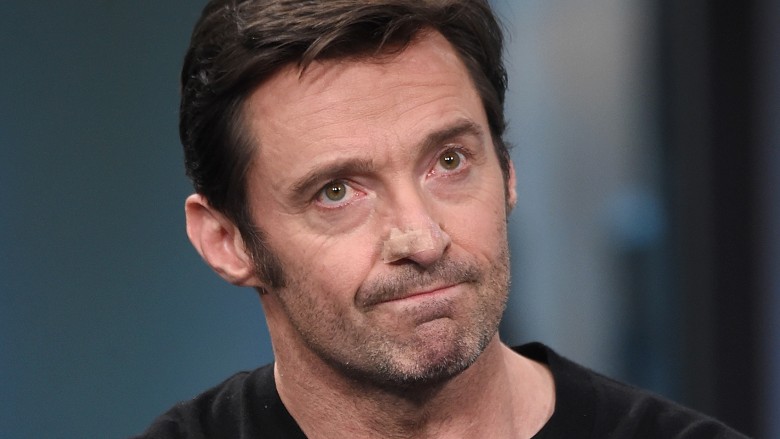 Getty Images
Hugh Jackman has had a roller coaster of a week.
While Logan, his final performance as Wolverine, opened to nearly universal acclaim and a record-breaking debut at the box office, another one of his projects just got canned.
Jackman was set to star in the Australian animated musical Larrikins, which has been in development since 2011. But a change behind the scenes at DreamWorks Animation led to the project's cancellation.
The news comes from the official blog of co-director Tim Minchin (via Cartoon Brew). A musician and comedian, Minchin was originally hired in 2013 to write songs for the movie, then was eventually promoted to co-direct with Chris Miller (Puss in Boots). Minchin made the announcement while promoting an upcoming gig.
"I've recently been working in three different continents, missing my kids a lot, sleeping too little and not playing piano enough," he wrote. "And then a couple of days ago, the animated film to which I've dedicated the last four years of my life was shut down by the new studio execs. The only way I know how to deal with my impotent fury and sadness is to subject members of the public to the spectacle of me getting drunk and playing ballads."
Larrikins was to follow the story of an uptight marsupial (Jackman) who leaves his sheltered life in the burrow and gets caught up in a "mystical" musical adventure in the Outback. It was to feature an Australian all-star team of actors, including Margot Robbie, Ben Mendelsohn, Naomi Watts, and Rose Byrne.
However, DreamWorks Animation was recently sold to NBCUniversal, and plans for the movie were shut down. It had originally been slated for release Feb. 16, 2018. It's not clear if any of the studio's other projects will be impacted.
Still, you get the feeling that Jackman will be okay–even with Ryan Reynolds trolling him on Twitter.