Ryan Reynolds Trolls Hugh Jackman While Promoting Logan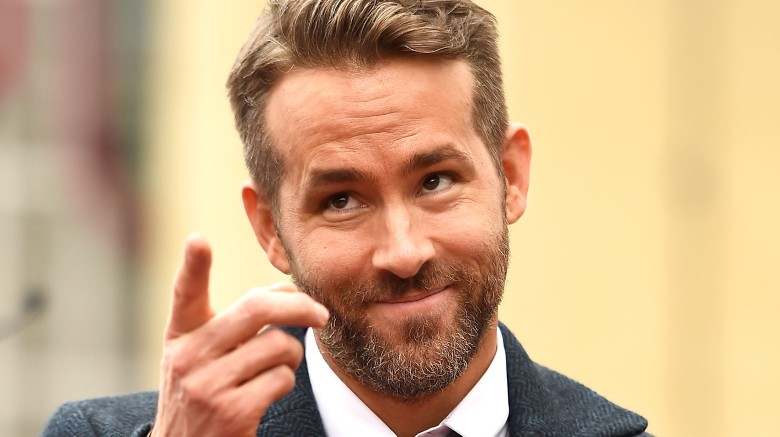 Getty Images
If Ryan Reynolds and Hugh Jackman have this kind of chemistry on Twitter, imagine what they could do with a whole movie together.
It's no secret that Reynolds gets bromantic whenever Jackman's name comes up, and he's been lobbying for a Deadpool and Wolverine flick for a while now. While Jackman has remained steadfast that Logan will be his final turn as the iconic X-Men character (despite the fact that Reynolds said the pair would "light the screen on fire"), Reynolds never misses a chance to take a playful shot at him.
That continued to be apparent when Jackman was recently in Beijing promoting Logan. He tweeted a photo with fans that had gathered for the film's premiere, but Reynolds responded in typical Ryan Reynolds fashion.



Thanks for an amazing visit Beijing! @WolverineMovie @20thcenturyfox pic.twitter.com/FsbuNpXMQ1


— Hugh Jackman (@RealHughJackman) March 5, 2017



Pretty sure those are protesters. https://t.co/URNGDCg0cO


— Ryan Reynolds (@VancityReynolds) March 5, 2017



Really...Guy ... Really?!@VancityReynolds https://t.co/HL0bv16rhC


— Hugh Jackman (@RealHughJackman) March 5, 2017
Of course, it's not the first time the two have engaged in very public online banter. Back in December, Jackman pretended to be Reynolds and encouraged fans to urinate on Reynolds' new star on the Hollywood Walk of Fame.
The duo did appear together as their respective Marvel characters before: Reynolds played a pre-Deadpool version of Wade Wilson in 2009's X-Men Origins: Wolverine. However, it was a far cry from the Deadpool we've come to know and love. His mouth was literally sewn shut.
Unless Reynolds can talk Jackman out of his Wolverine retirement, it seems like their rapport will be confined to social media. The Deadpool 2 teaser that's attached to the beginning of Logan might be the closest we'll get to a crossover.