We Finally Know Where The Yellowstone Prequel Is Filming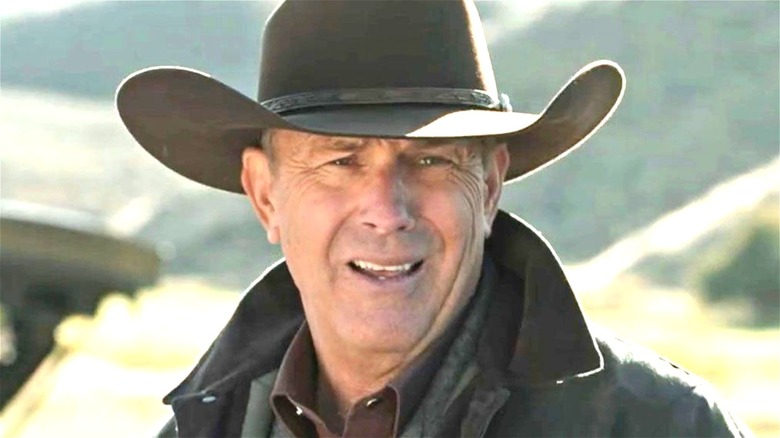 Paramount Network
For three seasons, "Yellowstone" has been part of the premier programming offered on the Paramount Network. Regardless of what you want out of your prestige television, the neo-Western has a little bit for everyone. There's ample family drama following the Dutton family as they struggle to maintain the family ranch that's been in their midst for generations. Not only do they bicker with one another, but there are also plenty of forces out there that would love to get their hands on all of that prime real estate. 
Sex, violence, and all that other good stuff make their way onto the show, and as anyone who's seen the Season 3 finale can attest to, people's lives are literally in the balance. As viewers wait patiently for Season 4 to come and resolve those pesky cliffhangers, there's more to look forward to if you can't get enough of the ranch. Paramount announced a prequel series titled "Y: 1883" that will go back to earlier Dutton generations and see how the farm came to form in the first place. 
Naturally, there will be an entirely new cast, but looking at the pedigree within the first "Yellowstone" series, audiences should expect the same level of quality going into a show where no one can warn the others about imminent danger with their smartphones. Thanks to a recent announcement, we now know where "Y: 1883" will film, at least partly.
From Yellowstone to Fort Worth ...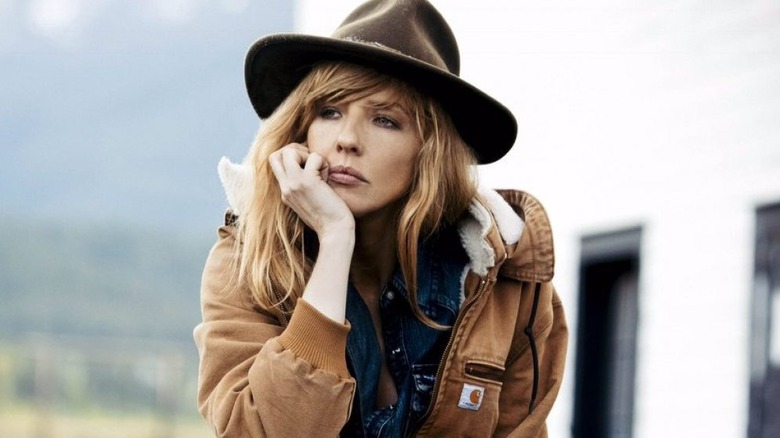 Paramount Network
There's good news on the horizon for anyone who works in film production in the Fort Worth, Texas area. Film Fort Worth has just come out with a press announcement that "Y: 1883" has begun searching for crew members in all departments. You can find more information on the organization's Twitter page, but for fans, this offers a good glimpse into how the series could progress. 
Naturally, "Yellowstone" is supposed to take place in Montana. While it would be possible for them to film in Texas and call it Montana, there's another possibility on the table. The description for the show offered by a Paramount press release goes as follows, "'Y: 1883' follows the Dutton family as they embark on a journey west through the Great Plains toward the last bastion of untamed America. It is a stark retelling of Western expansion, and an intense study of one family fleeing poverty to seek a better future in America's promised land — Montana." 
This could suggest the Dutton family starts in Texas and then migrate their way north to Montana to get their hands on some unclaimed land. The show could follow their treacherous journey across the heartland, calling back to old Westerns of cowboys heading out into the great unknown searching for glory. 
The Twitter thread goes on to mention how the production is also in need of extras. Film Fort Worth has all of that information, as well, so if you live around Fort Worth and want to become a part of the "Yellowstone" family, then look into how you can apply.