Here's Our First Look At The Walking Dead: World Beyond Season 2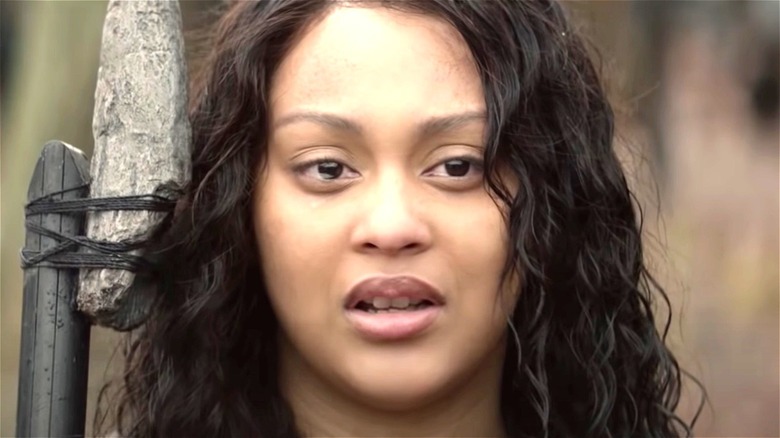 AMC
At the Comic-Con@Home virtual convention over the weekend, AMC revealed the first look at the upcoming second (and final) season of "The Walking Dead: World Beyond," the two-season event series that follows a group of young zombie apocalypse survivors trying to find their way in what remains of the world.
The clip picks up where the Season 1 finale left off, continuing Felix (Nico Tortorella) and Iris' (Aliyah Royale) reunion with Will (Jelani Alladin), Felix's boyfriend and fellow Campus Colony security officer who went with Iris' father Leo (Joe Holt) to New York to work on the Civic Republic's ill-fated secret science project. Will explains how he escaped from the Civic Republic goons he had been traveling with, who are still after him, and reveals to Felix and Iris that the Campus Colony and the Omaha colony have been destroyed. He believes the official CRM story that the colony was overrun by empties, so none of them know the real story, which is that the colony was liquidated on the orders of Lt. Col. Elizabeth Kublek (Julia Ormond) after the kids left. Will also said that there's no reason to believe that Leo is in danger, which may or may not be accurate. 
More will apparently be revealed about what's going on with Joe.
World Beyond will create connections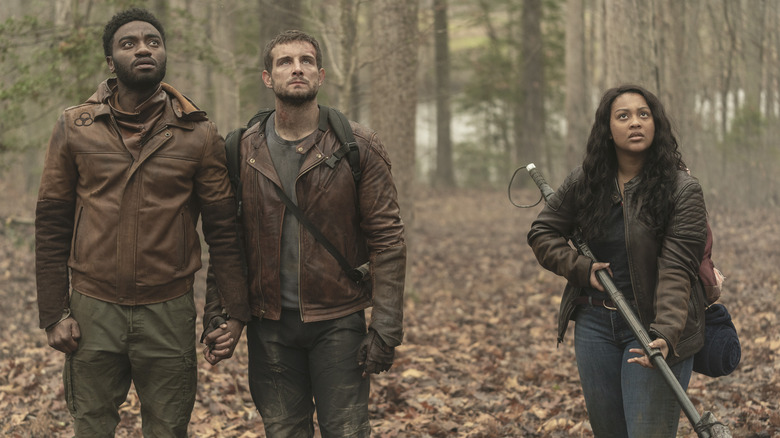 Macall Polay/AMC
"The Walking Dead: World Beyond," the third series in the franchise, will return to AMC for its second season on Sunday, October 3, with new episodes premiering several days early on streaming service AMC+ all season. The season will consist of ten episodes and end with the series finale, which hopefully connects the series to the larger Walking Dead Universe in a significant way — like giving us a hint about where the CRM took Rick Grimes (Andrew Lincoln) — though franchise boss Scott Gimple said that Rick Grimes will not be appearing in Season 2, (via ComicBook.com). But he did say that the season will fill in some important bits of missing information that connect the three series in the franchise, which also include "The Walking Dead" and "Fear the Walking Dead."
"This season especially tells sort of these in-between stories to some really big things that are happening in the universe that really do join it together," Gimple said during the "World Beyond" panel at Comic-Con. "Grout is not the most elegant stuff in the world, but not a bad analogy here. It really does fill in some story gaps, or story knowledge, that the audience doesn't have."