The Huge Finale Twist That Changed Everything On The Walking Dead: World Beyond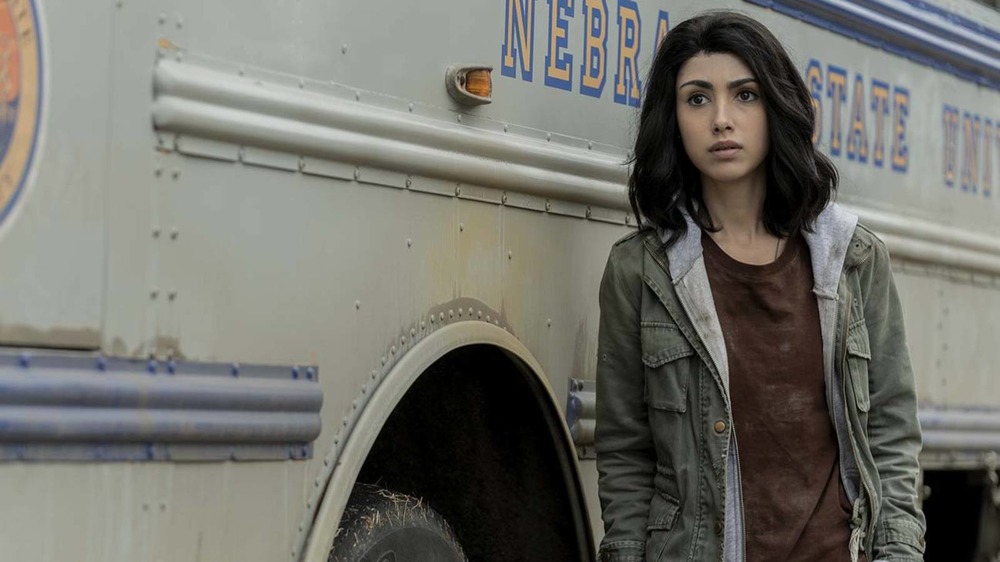 AMC
The Walking Dead: World Beyond has provided fans of the long-running franchise even greater insight into this strange, new world infested with zombies and overrun by agents of the mysterious Civic Republic Military. After all, that's the organization that abducted Rick Grimes (Andrew Lincoln) during season 9 of The Walking Dead, and fans are no doubt curious to see who may have played a role in his fate. 
While we're still waiting for answers concerning Rick, World Beyond has been content so far to combine the perils of the undead apocalypse with a young adult storyline to impressive effect. Season 1 of the series follows a group of teenagers led by Hope (Alexa Mansour) and Iris Bennett (Aliyah Royale), who are on their way to New York to find their father. From traversing the Mississippi River to fighting horde after horde of walkers, the group has been through a lot, and fans were curious to see how it would all wrap up by the season's end — especially considering the show was only designed to run for two seasons. 
Viewers who tuned in for the season 1 finale were in for a shock. As it turns out, not everything was as it appeared for our protagonists, and one major twist set up a completely different journey for the kids to take going into season 2. 

Naturally, spoilers ahead for the end of season 1 of The Walking Dead: World Beyond.
The kids were tricked into making the cross-country trek just to get Hope to New York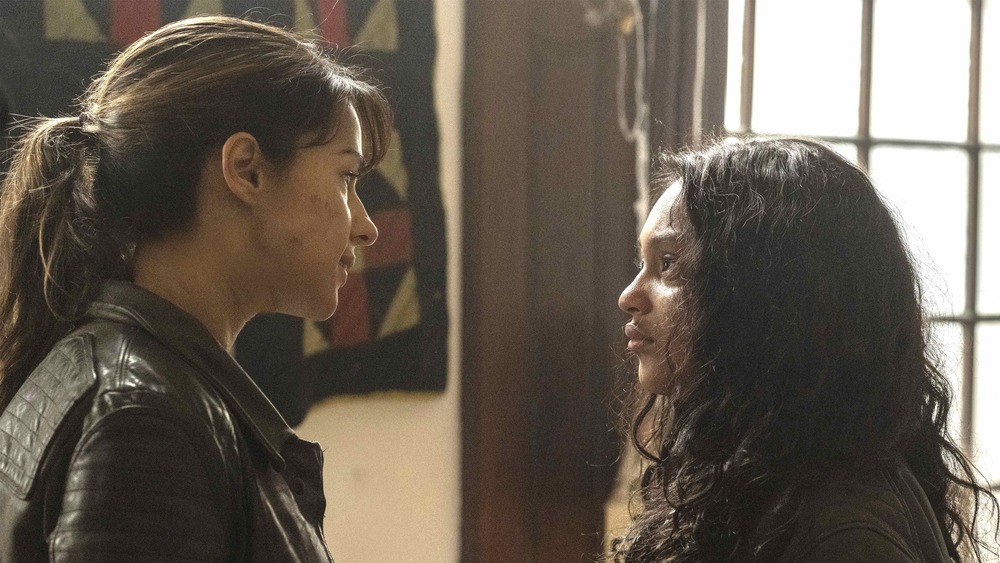 AMC
In the penultimate season 1 episode, it's revealed that Huck (Annet Mahendru) is actually a double agent working on behalf of the Civic Republic Military. All throughout the season, Huck manipulated the youngsters by sending a phony distress message that was made to look as though it was sent by Iris and Hope's father. In the finale, we learn that all along Hope has been "the asset" and that she possesses the intelligence and mechanical know-how to help save humanity. 
Hope is the literal last hope for humanity.
The whole point of sending the message was to send the kids across the country to test their talents. They succeed, and they meet up with Dr. Lyla Belshaw (Natalie Gold), who tells them that humanity only has 30 years left before it's wiped out for good. The CRM needs the most naturally skilled people to help give society a little more time, and Hope is their best shot at achieving that. 
But wait, there's more! It's also revealed that Hope's intelligence doesn't work correctly unless she has Iris with her. It's a major change-up for the series, and many fans were correct in their theories suggesting there was more to the trip than met the eye. It also shows how pivotal Hope will be going forward. There's only one more season left with ten episodes that will hopefully wrap up this story. Now we know the higher-ups in the CRM will go to great lengths to keep Hope alive for the sake of humanity.
It looks like The Walking Dead: World Beyond is completely flipping the script ahead of season 2, and as a result the cross-country journey phase of the show is essentially over. While no release date has been announced for when the next batch of episodes will air, fans will undoubtedly be tuning into a much different zombie series whenever World Beyond returns.