Who Gael Garcia Bernal Was Most Excited To Work With On Old - Exclusive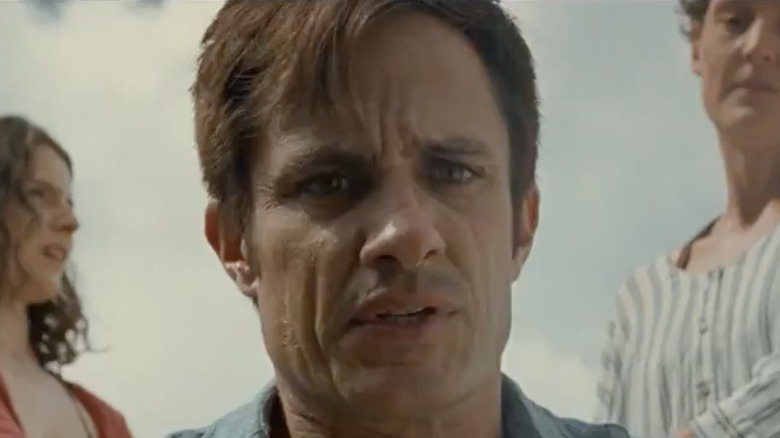 Universal Pictures
Some movies are easier to film than others. Sometimes there are circumstances surrounding a film that can make it a rare challenge. Such was the case for a lot of films and TV shows filming in the last year, and one of those was M. Night Shyamalan's most recent film, "Old," based on the graphic novel "Sandcastle." Not only was "Old" filmed in the midst of a pandemic, but it is also a story about being trapped in one place as what remains of a mortal life slips away far more quickly than anyone can imagine. It's a story well-suited for these strange times, but that doesn't make it easy to craft.
Night found ways of helping his actors cope on set in part by joking around and keeping the shoot light. But more than that, "Old," was a chance for camaraderie between actors who have never worked together before. Looper sat down with Gael Garcia Bernal to talk about filming "Old," and he told us about the person he was most excited to work with and what made their relationship so special.
An Old Marriage Story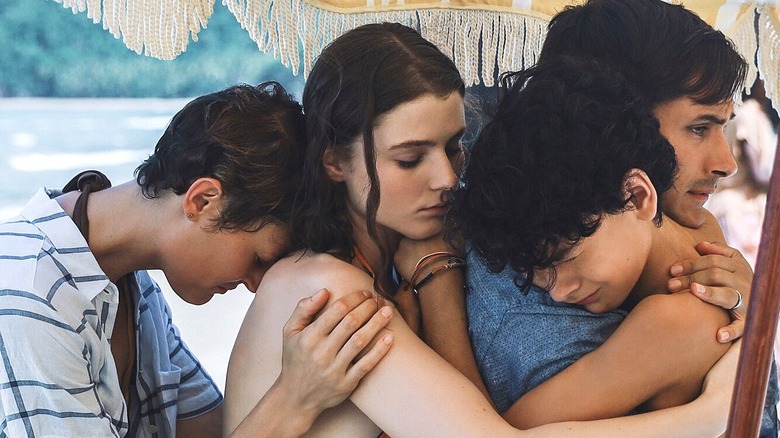 Universal Pictures
People from all walks of life find themselves trapped on the beach, hurtling toward death in "Old." Among the group are Prisca (Vicky Krieps) and Guy (Gael Garcia Bernal), a married couple with a few rapidly aging kids who are at a crossroads in their lives. The two have been married exactly long enough where they've found themselves staring across a seemingly-unchartable emotional wasteland between them. How much longer does their marriage have left, even before they set foot on that beach? That's one of the questions the actors playing Prisca and Guy had to answer for themselves.
But unlike Prisca and Guy, Krieps and Bernal had never met prior to filming "Old" — but that didn't make Bernal any less excited to work with Krieps. "Ever since I saw her in 'The Phantom Thread,' which is the film that most people saw her in the first time, I was like, 'Oh man, I wish I would work with her and, and I'm sure we would get on really well,'" Bernal said. "And it happened — we became instant best friends. I mean, what's so nice about these movies is that I gained another really amazing friend for life."
How did Bernal and Krieps become so close? It turns out that they not only acted together, but they almost lived together during shooting, too. "We were neighbors in the hotel that we were staying [in while filming] and we shared the garden," Bernal says. "So we would spend a lot of time talking and cooking and just wondering about how we were going to do this film and building up the backstory of the characters, more or less creating all these things that you normally do to grab an ownership of characters. We started to put it together and the good thing is that I think she also knew, I wouldn't speak for her, but I knew that we would get along really well."
"Old" is currently in theaters.