Here's Where You Can Watch Old At Home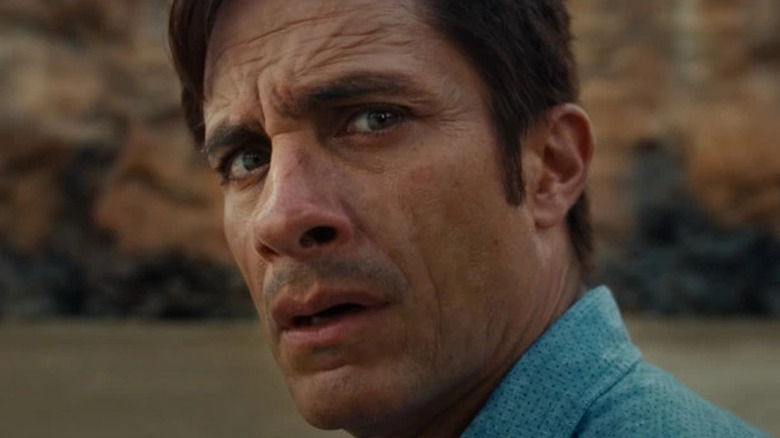 Universal Pictures
M. Night Shyamalan's new thriller, simply titled "Old,"  has been causing a lot of buzz in the wake of its first-look trailer. As mysterious and spooky as "the Sixth Sense" and "Signs," the trailer reveals the film's baseline premise without giving anything major away about the conclusion of the story. The movie is set for a July 23 release (according to The Hollywood Reporter), which means anticipation is already ramping up to an all-time high.
Based on a graphic novel entitled "Sandcastle," created by Pierre Oscar Levy and Frederik Peeters, the film's story follows a large family whose vacation on a remote tropical island is disrupted by the inexplicable realization that they are all rapidly aging, compressing their entire lives into a single day. 
It promises to be another blockbuster for Shyamalan, whose career is on the upswing after a notable fallow period that included missteps like "The Happening" and the live-action version of "The Last Airbender."  If you want to contribute to that upswing, "Old" will definitely be released to theaters, but where can you watch it at home?
You'll have to have an HBO Max Subscription to see 'Old'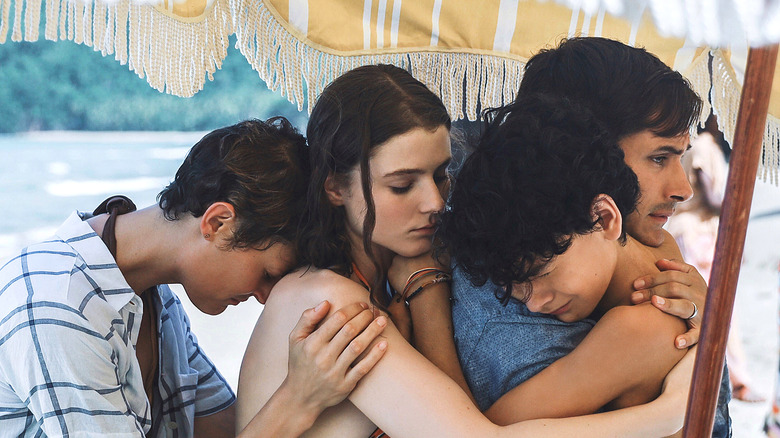 PHOBYMO/Universal Pictures
Since Universal Pictures is in the middle of a new deal with Peacock (via Deadline), one would assume that "Old" would stream via that platform. But according to the outlet, "Old" will go to HBO first instead of dropping on the network, which recently enjoyed some success. Viewers will likely see the film on the cable outlet by the fall or winter, judging by the usual amount of lead time after a movie's release.
The movie will not be simultaneously released to theaters and subscription streaming or paid VOD, which means viewers will have to pick between braving the notion of going to the theater or waiting for the film to hit cable. Presumably, pay-per-view and rental options will be available around the same timeframe. There's no word as to when or if the movie will end up on Peacock after the first paid window related to the HBO airings ends.