Alex Wolff Reveals Why He Was Never The Same After Filming Hereditary - Exclusive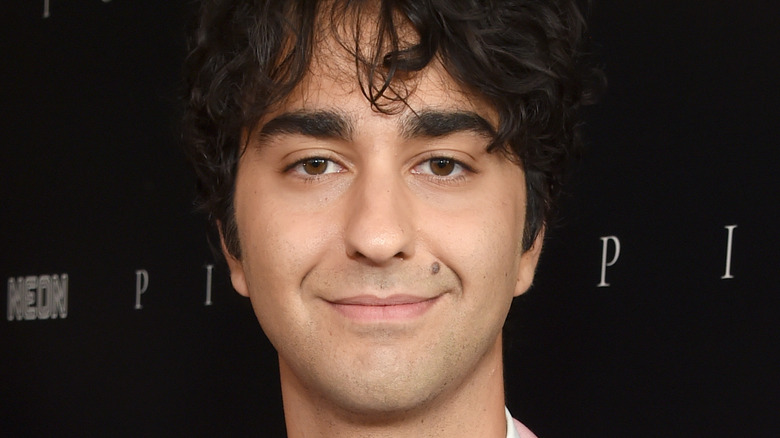 Michael Kovac/Getty Images
Acclaimed actor Alex Wolff has no limitations when it comes to acting in different film genres, including the action comedies "Jumanji: Welcome to the Jungle" and its sequel; the biographical drama "My Friend Dahmer"; the romantic comedy "My Big Fat Greek Wedding 2"; and his new film, the Nicolas Cage character drama "Pig." Wolff has also dabbled in horror, starring opposite Toni Collette in the 2018 indie smash "Hereditary."
Written and directed by Ari Aster, "Hereditary" stars Collette as Annie, a grieving mother who turns to seances to communicate with the spirit of her young daughter, Charlie (Milly Shapiro), who died in a tragic accident involving her older brother, Peter (Wolff). The film has its share of grisly scenes, like the aftermath of the car accident in which Peter is driving and Charlie is beheaded (punctuated by Annie's blood-curdling scream when she discovers Charlie's body). "Hereditary" also delves deep into psychological horror, as the traumatized teen is haunted by the presence of his sister. Worse yet, when Annie becomes consumed by the occult, Peter witnesses a shocking event involving his mother.
"Hereditary" had such of an effect on viewers that it was showered with accolades from major critic groups in Boston, Chicago, London, and Los Angeles, a rarity for a film in the horror genre. But audiences and critics weren't the only people on whom "Hereditary" had a lasting effect.
Alex Wolff says 'Hereditary' did 'some gymnastics on my emotional well-being'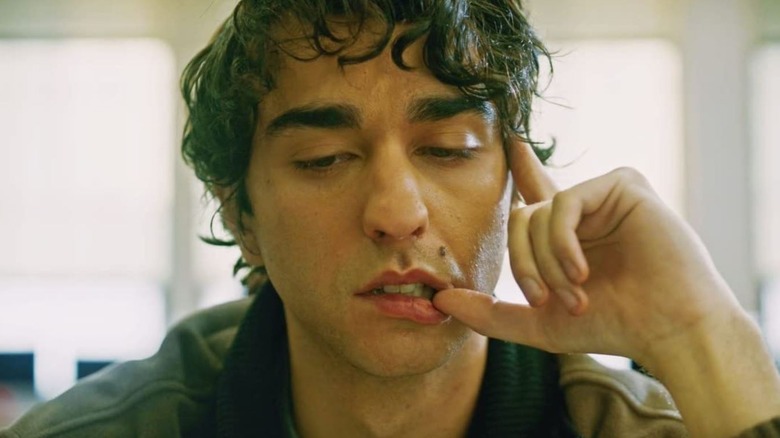 Universal Pictures
In an exclusive interview with Looper to discuss "Pig," Alex Wolff admitted that taking part in "Hereditary" had an effect on him like no film he had acted in before. "I'll tell you that movie did about as much damage to me as a movie can do," Wolff said. That damage included psychological effects, loss of sleep — basically, he suffered "all of it. It really affected me," Wolff added.
Wolff admitted that he's careful to point out any sort of lingering effects "Hereditary" had on him because the actor realizes he's in a privileged position because of his profession. "It's very hard because as an actor, you really don't want to sound pretentious or self-serious or like anything is too serious," Wolff said. "Because we have a cushy job in a lot of ways, but this, emotionally, it was one of those tough ones, it was one of those ones that really did some gymnastics on my emotional well-being."
Wolff is currently venturing into a horror-slash-suspense thriller in esteemed mystery writer-director M. Night Shyamalan's "Old," which follows a group of people who begin to rapidly age when they visit a remote beach in a tropical paradise. Wolff plays the teenage version of Trent, who starts the visit to the beach as a 6-year-old boy.
In "Pig," Wolff stars as Amir, an enterprising restaurant supplier who helps a reclusive woodsman, Rob (Cage), search for his truffle-hunting pig after the hog is kidnapped. "Pig" is playing in select theaters nationwide.