How Old's Alex Wolff Says Fans Should Prepare For The Movie - Exclusive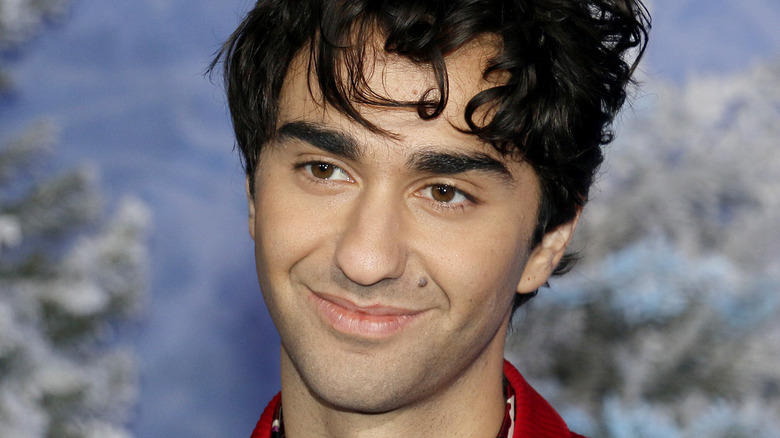 Shutterstock
When actors or director say something along the lines of "expect the unexpected" in an interview, it's usually just a teaser of something that ultimately isn't all that surprising. But when "Old" star Alex Wolff talks about what to expect in the new film from revered writer and director M. Night Shyamalan, he no-doubt means what he says — and his detailed description of what the film may or may not be proves it.
After the trailer for "Old" premiered on Super Bowl Sunday in February and got the internet buzzing, the film at long last opens in theaters Friday, July 23. In the film's trailer, a group of vacationers on beach in a seemingly perfect tropical paradise begin to rapidly age without explanation. Among them is the character of Trent, who is first played in the film as a 6-year-old by Nolan River — before he suddenly escalates to the age of teenager, played by Wolff.
The premise instantly captured the attention of film fans but given that Shyamalan is the architect behind the project, clearly there is more to "Old" than meets the eye. After all, Shyamalan is the filmmaker who threw audiences for a gigantic loop in 1999 with his breakthrough film, the Oscar-nominated blockbuster "The Sixth Sense," followed by such smash hits as "Unbreakable," "Signs," and "Split."
Alex Wolff says Old has scary elements but is 'not a horror movie'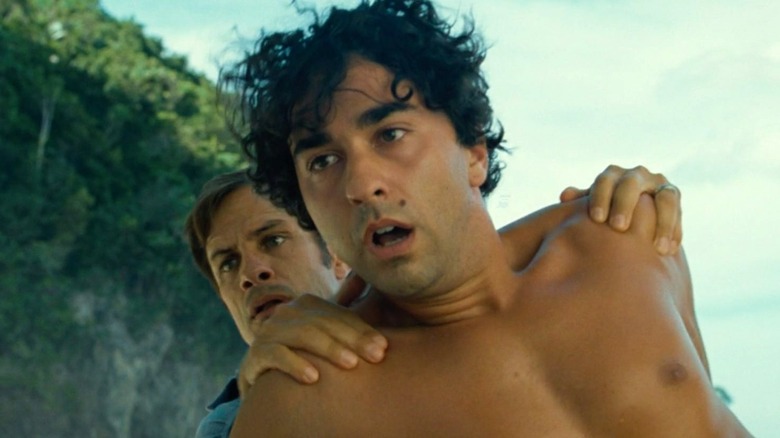 Universal Pictures
In an exclusive interview with Looper to talk about "Pig," his critically acclaimed new drama with Nicolas Cage, Alex Wolff teased the tone of "Old," which he noted isn't all that it seems. And given the fact that the film features the twisty work of M. Night Shyamalan, Wolff noted that it's best to go into the film with an open mind. "He's such an unbelievable visionary and I think what makes this movie so special is that it's actually not a horror movie really, by any stretch of the imagination. It maybe has echoes of scary films in the past, but it's really more along the lines of 'Images' by Robert Altman or a weird 'Through a Glass Darkly,' or 'Persona,' or some [Ingmar] Bergman late Swedish movie," Wolff told Looper. "It's just very out there and experimental, and if people can just go in with zero expectations in terms of it being like anything else and going in for a 'This is the first time I've ever seen this,' once in a lifetime experience, then they're going to have a great time."
As such, Wolff — whose credits include the indie horror hit "Hereditary," and the last two "Jumanji" movies — hopes fans don't try to categorize the movie, but instead just go in with an open mind and enjoy the ride. "I think if they try and put it in any category or locker or try and place it in something they've seen before, I just think that it's going to do a disservice to what the movie's special factor is in that it's completely unexpected and completely unpredictable — and spirals out in an unpredictable, hilarious and wild, and allegorical and metaphorical way," Wolff said.
Also starring Gael García Bernal, Vicky Krieps, and Rufus Sewell, "Old" opens in theaters on Friday, July 23. "Pig," directed by Michael Sarnoski, is now playing in select theaters across the country.