Jim Broadbent's Game Of Thrones Character Might Be An Important One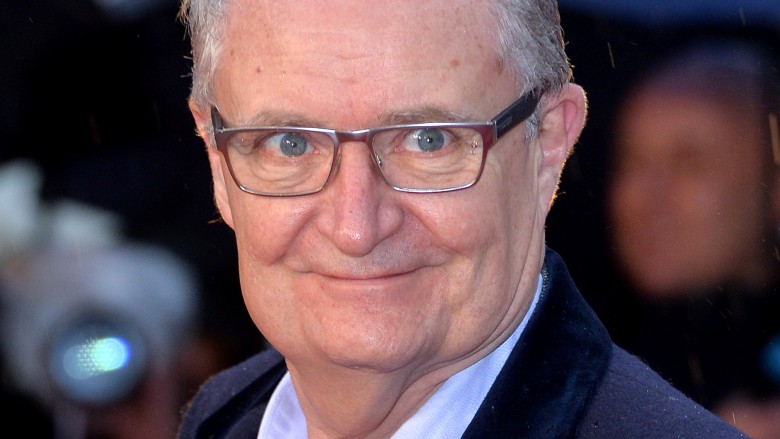 Getty Images
Well, it wasn't exactly like Bridget Jones' dad was ever going to play a fierce warrior.
When it was announced back in August that British actor Jim Broadbent had signed on for a "significant role" in the seventh season of Game of Thrones, no details were revealed about his character. That's pretty much the Game of Thrones way.
But during a recent interview with ScreenCrush, Broadbent let loose a few telling details about the type of character he plays, and there's reason to believe he could be even more important than you realize. "I'm a maester, an archmaester," Broadbent said. "I'm an old professor character."
Well, that definitely tracks. He played Professor Horace Slughorn in the Harry Potter movies and there's probably nobody in Hollywood who looks more like a maester in real life. Broadbent also said he appears in five of the seven upcoming GoT episodes, and that he has a "major scene" in each one. But here's where things get really interesting.
(Warning: potential spoilers for Game of Thrones and the books)
Broadbent said that he shares his scenes with John Bradley's Sam Tarley, and while that may seem obvious, it also hints that he might actually play a big character from George R.R. Martin's books: Maester Marwyn.
When we last left Sam in Season 6, he was sent to the library at the Citadel in Oldtown and told to wait to speak to the archmaester. In Martin's A Feast for Crows, Sam tells Maester Marwyn about the White Walkers and everything he's seen beyond the Wall, and he turns out to be exactly the right person to confide in. Marwyn spent years traveling and studying magic around the Seven Kingdoms, and when he hears about Daenerys and her dragons, he embarks on a quest to find her. While the rest won't be revealed until Martin finally releases The Winds of Winter, it wouldn't be crazy to believe Marwyn could be a major player from here on out.
Game of Thrones star Liam Cunningham recently said that the shortened season 7 will likely premiere on HBO sometime this July. While we wait, check out everything we know about season 7 so far.