Holland Roden Reveals What It Was Like Working With Chad Michael Murray On Ted Bundy: American Boogeyman - Exclusive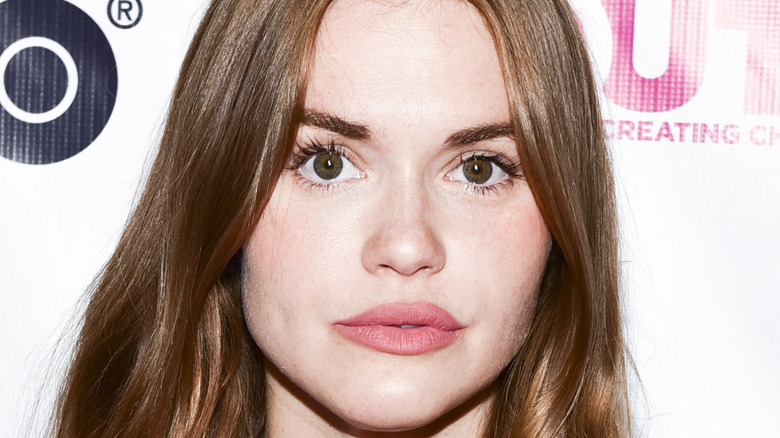 Rodin Eckenroth/Getty Images
Much of the internet is not here for yet another Ted Bundy film, but the "Escape Room: Tournament of Champions" actress Holland Roden is here to set the record straight. Roden plays Kathleen McChesney in "Ted Bundy: American Boogeyman" — a film that centers McChesney, the incredible woman who helped take down the notorious serial killer.
While McChesney inspired characters like Clarice from "Silence of the Lambs," her story is often missing from most films that tackle Bundy and his horrific crimes. Amazon's incredible documentary "Ted Bundy: Falling for a Killer" offers a much-needed female lens that focuses on the victims — meanwhile, Roden's new film shines a light on the woman who took him down. We certainly don't need any more films glorifying the killer, but if you ask Holland Roden, "American Boogeyman" is anything but that.
Looper spoke to Roden during an exclusive interview in which she revealed what it was like working with Chad Michael Murray in "Ted Bundy: American Boogeyman," and why viewers should give the upcoming film a chance.
Highlighting McChesney: The woman who helped bring Bundy down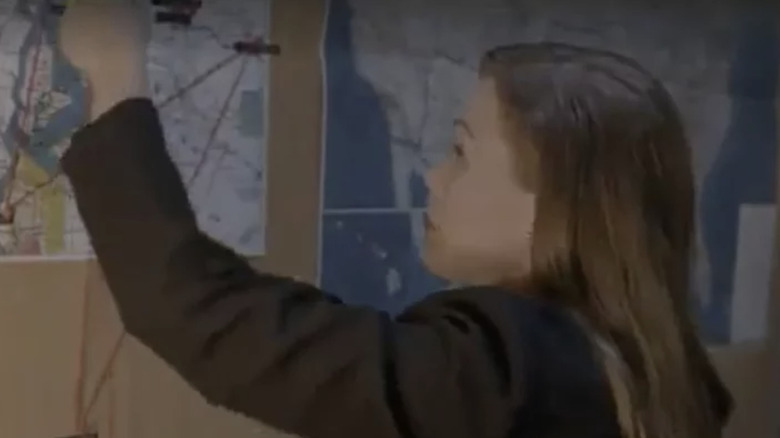 Green Light Pictures
When asked if she could tell us anything about "Ted Bundy: American Boogeyman," Roden said, " Yeah! Yeah. It comes out August 16. And what I loved about this particular Ted Bundy movie is, give it a chance, because it actually focuses a lot on the law enforcement that caught him, and it's a woman named Kathleen McChesney as my character. She's a real girl, a real 5'2" red-headed spitfire. They cheated and went with a 5'4" girl." Roden was quick to praise the direction the film takes. She's impressed that it credits McChesney for her incredible work in psychological profiling — something "Criminal Minds" fans are all too familiar with.
"But it was fun because she was working at Seattle Police Department and was the one of the first sort of ... actually, Clarice is based on her. She was one of the first to have the idea of the profile from a psychological standpoint," she noted. "And now she's one of the heads of the FBI out of Los Angeles. I love that they focused from that perspective because that hasn't really been done yet."
The once and future teen heartthrob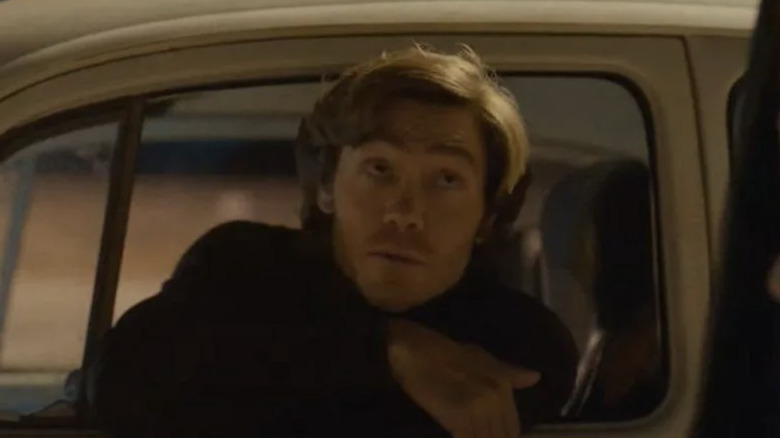 Green Light Pictures
On working with Chad Michael Murray as Bundy on the project, Roden added, "Working with Chad was great. It was sort of one of the first moments I've had in my career, as far as like a teen throwback because I had watched ... I didn't watch a ton of 'One Tree Hill,' but I had seen a few episodes. I obviously knew who he was. I've seen him in teen movies."
She continued, "So working with him as an adult was incredible. He was so lovely. We now live in the same area of Los Angeles, so he was giving me a bunch of tips for moving to Topanga. But he's a great guy. He played a great Ted Bundy. He had a very particular character choice, and he put a lot of thought into it."
Roden added, "We were one of the first movies to shoot back from the pandemic in July 2020." Roden had her own pandemic project she was working on." I was building a van at the time and took a break and flew across the country to go do that movie — I was terrified to go on the plane and go through the testing. It was nerve-wracking. It's a memory I'll take away from that movie. But it was really fun to play a real person in modern-day and to work with Chad."
"Escape Room: Tournament of Champions" is available in theaters now.