The Ending Of Dexter: New Blood Will 'Blow Up The Internet'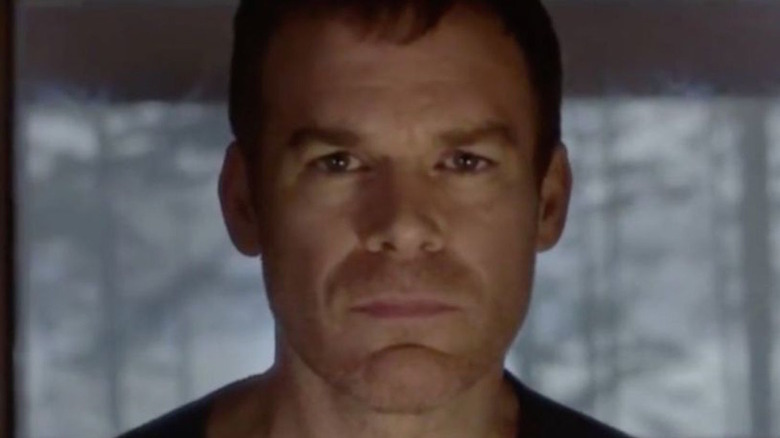 Showtime
The theme of redemption played a huge part in "Dexter" during its original eight-season run. After all, the show revolves around a serial slayer who unleashes his murderous desires on wrongdoers while trying to become a better person in his own right. It didn't work out for him, but who doesn't love a tryer, right? However, while most viewers were happy to root for the titular misunderstood killer (played by Michael C. Hall), and many hoped he would one day find his happily ever after, the show's writers had other ideas in mind for him. 
This all culminated in a controversial final season that ended with a polarizing closing episode that saw Mr. Morgan kill his sister, abandon his loved ones and move to Oregon to become a lumberjack. Above all else, it was the ambiguous nature of the finale that caused most viewers to take issue with it, though — and the upcoming revival, "Dexter: New Blood," has some serious explaining to do.
Needless to say, the show's cast and crew are out to redeem themselves and redefine the legacy of "Dexter" in the revival. This will include giving the character a farewell that people can get behind, and the creators think fans will be more universally pleased with how they plan to close things out this time around.
The finale of Dexter: New Blood will blow people's minds, according to the showrunner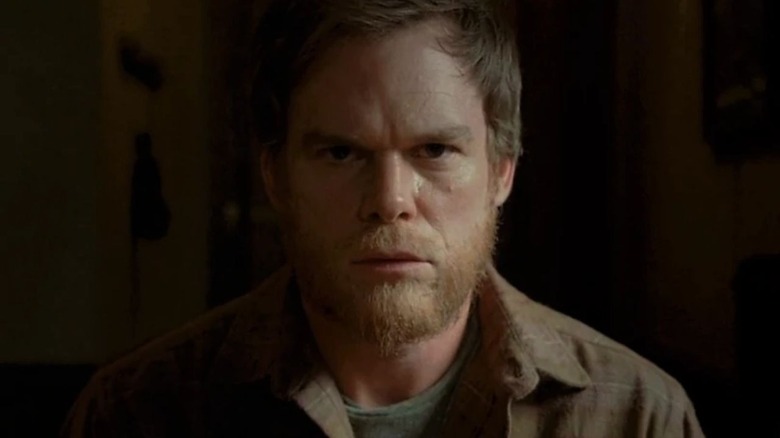 Showtime
Considering how long "Dexter" has been off the air — and just how disappointing the original finale is perceived as being by fans at large — it goes without saying that "Dexter: New Blood" must deliver the goods, and provide some serious closure to all the viewers who were let down the first time around. 
The creators of the series know this too, and they've been open about how they made some mistakes in Season 8 at this year's virtual San Diego Comic-Con. That said, they also seem confident about rectifying those mistakes in the ninth installment of the serial killer-centered drama. According to showrunner Clyde Philips, who attended the panel, the upcoming season's ending is "stunning, shocking, surprising, unexpected" and will "blow up the internet." 
This response prompted a lot of laughter from his colleagues — particularly Michael C. Hall — but Philips seemed assured in his words nonetheless, so it seems like everybody involved must be cooking up something huge. Of course, he didn't share any details on what viewers can expect this time around, but with some old faces set to make an appearance, anything is possible. 
"Dexter: New Blood" will premiere on November 7 on Showtime.