We Now Know How The Trinity Killer Will Return In Dexter Season 9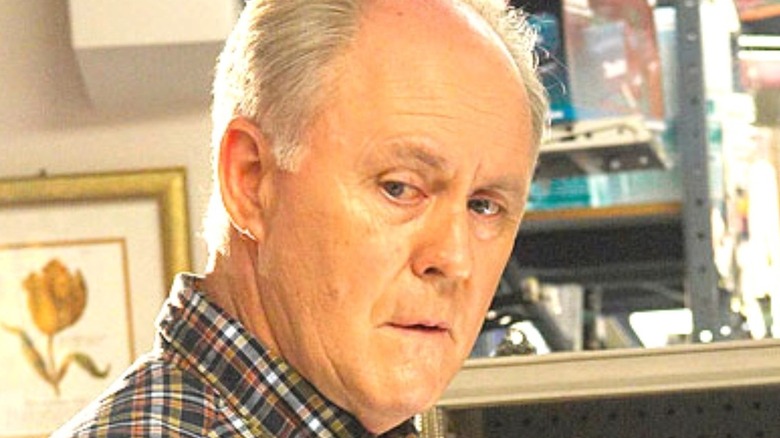 Showtime
The ninth season of "Dexter" will slash its way onto screens later this year, and it promises to be a mix of nostalgic nightmares and fresh obstacles for the titular antihero to overcome. Earlier this year, it was confirmed that Clancy Brown will play the big bad who will probably reawaken Dexter's murderous habits, despite the fact that the complex serial killer has assumed a new identity in an effort to start over as a lumberjack. However, it's the confirmed return of old foes that's caused the most intrigue.
When John Lithgow, who in Season 4 played the infamous Trinity Killer, was announced for the "Dexter" revival, fans immediately started speculating about how his character will be brought back and what his return could mean in the grand scheme of things. Even though Trinity posed plenty of problems for Dexter back in the day, he was well and truly disposed of in a brutal manner. However, while it was fun to come up with wild theories and possible explanations pertaining to the killer returning from the depths of Hell, John Lithgow has since put an end to the speculation by revealing how it's going to play out.
The Trinity Killer won't be a zombie, ghost or living person in Dexter Season 9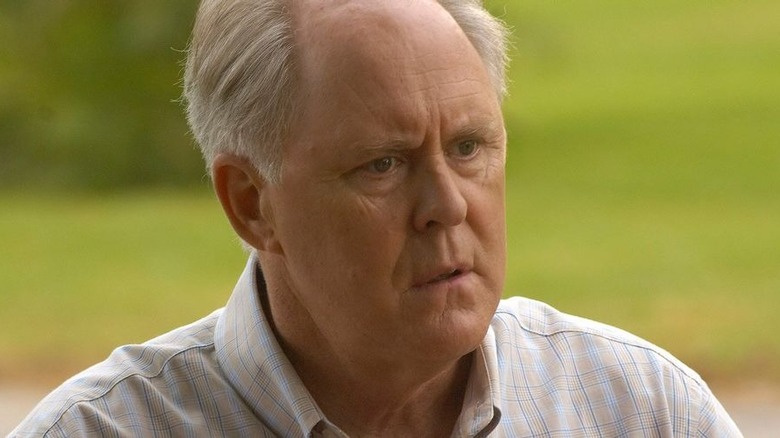 Showtime
Forget about "Dexter" going supernatural or the Trinity Killer somehow managing to survive having his head bashed in. According to John Lithgow's statements in a recent interview with Deadline, his character will be nothing more than a memory. "As all "Dexter" fans know, we saw the end of the Trinity Killer, so that by definition means it's a flashback," Lithgow revealed. "It was just wonderful to rejoin that gang — including Michael and Jennifer Carpenter and Clyde Phillips."
Of course, Lithgow's comments also spoiled another surprise — the return of Jennifer Carpenter as Deb Morgan, Dexter's half-sister and love interest. Considering that he killed her (out of love) in the Season 8 finale, it's safe to assume that Deb will also be a flashback. Now that Lithgow and Morgan have been confirmed for "Dexter" Season 9, it will be interesting to see if there will be more blasts from the past in the cards.