The Other Two Season 2 - What We Know So Far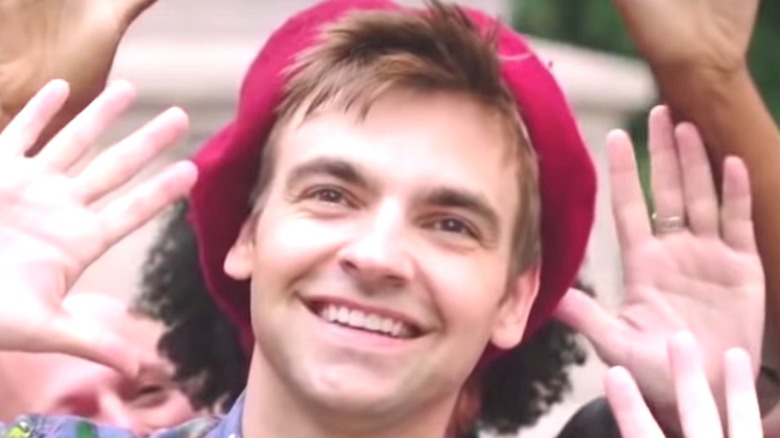 HBO Max
Among the programs on Comedy Central's TV show slate in 2019 was "The Other Two." Co-created by Chris Kelly and Sarah Schneider, both of whom were head writers on the sketch comedy show "Saturday Night Live," the series followed two adult siblings, Cary and Brooke, as they dealt with the meteoric rise of their younger brother Chase. At 14 years old, Chase was poised to become a pop superstar, and both Cary and Brooke helped him in life and his career while dealing with their own personal and professional frustrations.
With the first season having ended in 2019, fans were eager to know if it would be returning for a second season, an option left open by the writers of the show. Following a long period of uncertainty, during which time the series found new fans, it was confirmed that "The Other Two" would indeed be returning for a new season. Here's what we know so far about the second season of "The Other Two."
When is the release date of The Other Two Season 2?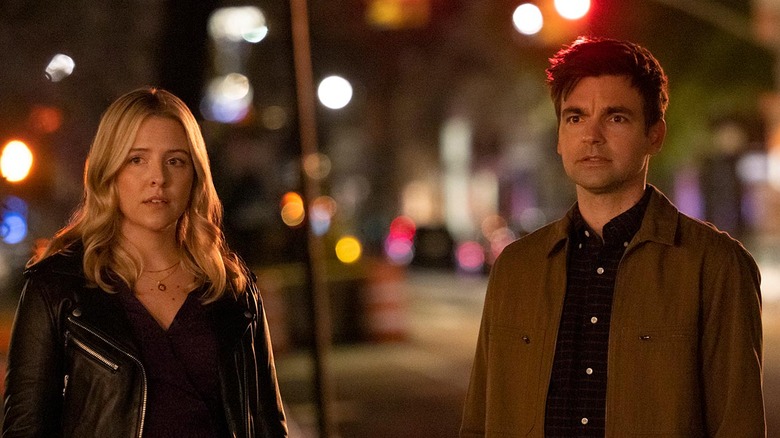 HBO Max
"The Other Two" will make its second season premiere on August 26, 2021, per TVLine.
The show, which aired on Comedy Central during its first season, was on the precipice of not having a second season, as the channel left their fate undecided. However, "The Other Two" found an unlikely champion in the streaming service HBO Max. The series was eventually bought by HBO Max from Comedy Central in August 2020 in a deal that included fellow Comedy Central mainstay "South Side." So "The Other Two" will be an HBO Max Original series from its second season premiere onward.
The second season will consist of 10 episodes, just like the first season, and HBO Max will release two episodes every Thursday, beginning with the season's first two episodes on August 26. A third season for the show, which will be returning to the air after over two years, has yet to be confirmed by the streaming service. However, given their track record with their other originals, there is a strong possibility this season won't be the last one for "The Other Two."
Who is in the cast of The Other Two Season 2?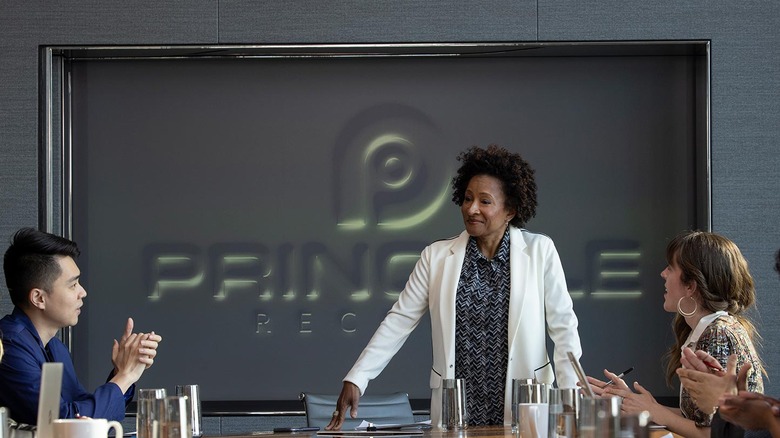 HBO Max
Several of the Season 1 cast members are set to return for the show's second season. Chief among them are Drew Tarver as Cary Dubek and Helene Yorke as Brooke Dubek, the titular Other Two of the series. Comedy luminary Molly Shannon is also set to return as the duo's mother, Pat Dubek, as is Case Walker as their famous younger sibling Chase Dubek. Other cast members returning include Josh Segarra as Lance, Ken Marino as Streeter, and Wanda Sykes as Shuli.
The returning cast will be joined by a series of new guest stars and recurring characters, including Jordana Brewster, best known for her work in the "Fast & Furious" franchise, Zosia Mamet, last seen in "The Flight Attendant," Alison Rich from "The Goldbergs," and Bowen Yang from "Saturday Night Live." Songstress Alessia Cara and "Beverly Hills 90210" star Ian Ziering are also set to appear in the show's second season, according to TVLine.
"The Other Two" co-creators Chris Kelly and Sarah Schneider are also set to return for writing duties for the show's second season.
What is the plot of The Other Two Season 2?
HBO Max
The second season of "The Other Two" will see Cary and Brooke being the other two not just to Chase, but also to their mother Pat, as her career as a talk show host takes off.
The first season ended with Chase deciding to give up his music career for college, which in turn jeopardized Brooke's career as his manager as well. The second season will focus on Chase trying to regain his anonymity as he tries to attend college as a regular student. Cary and Brooke will help their brother try to navigate this new chapter in his life, as their mother, Pat, is busy herself with her new daytime talk show, which is proving to be a success on its own, giving her a career and fame independent of her son. This means that Cary and Brooke will find themselves in the shadow of not one, but two famous family members while their own attempts at fame and fortune continue to fall flat.
Whether the show still retains its key qualities two years after the end of its first season will be seen when Season 2 makes its debut on HBO Max.