The Best 21st Century Horror Film According To James Gunn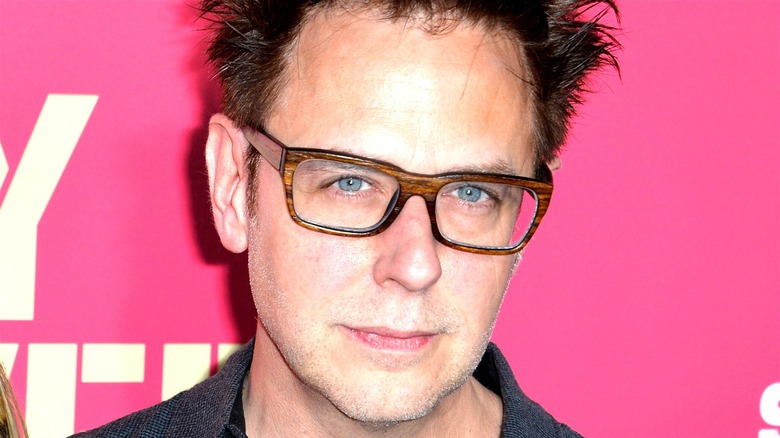 Shutterstock
James Gunn is a horror freak. Even his big budget comic book movies are tinged with what can only be called "horror comedy energy." The way extras bite it in films like "Guardians of the Galaxy" echoes his own directing debut, the horror comedy "Slither." In a 2011 interview with St. Louis Magazine, Gunn talked about making zombie movies as a kid, and how his entry level job at schlock horror institution Troma was more educational than his MFA from Columbia.
Gunn is also known for being very accessible online. This has occasionally worked against him, such as when Disney briefly let him go from the "Guardians" franchise for past tweets. But it also helps him stay in touch with fans. A few Halloweens back, Gunn posted a list to Facebook of his top 50 favorite horror films. "[T]his is my list of FAVORITES. It does not mean these are the BEST," he wrote. "They are simply the horror films I get the most out of personally." At the top of the list was "Jaws," the classic Steven Spielberg film that basically invented the blockbuster. But there were some more contemporary favorites on the list as well.
Gunn is taken by Bong Joon-ho's "The Host"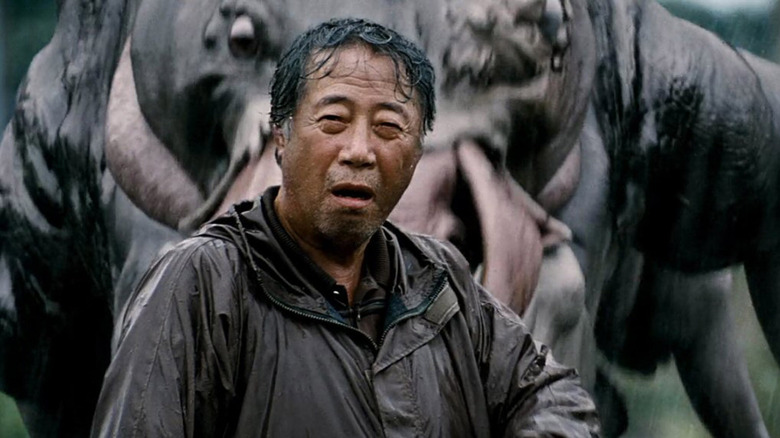 Showbox Entertainment
Gunn's ranked list starts out with a lot of 20th century classics: "Jaws," "Audition," the '78 version of "Invasion of the Body Snatchers." We don't get to a 21st century film until number four, the 2006 Korean monster film "The Host."
Directed by "Parasite" auteur Bong Joon-ho, "The Host" was a breakout film for Korean cinema's international reputation. It's about a monster that comes from environmental negligence, but it's also about how poorly bureaucrats react to present danger. Critic David Erlich called it the definitive monster movie of the 21st century. "It's a story about an evil that doesn't even pretend to be anything else," he wrote for IndieWire. "It's the only recent monster movie that doesn't feel like a metaphor for something else. Sometimes, the danger really is that obvious."
"The Host" is also beloved for its tonal shifts. Like many of Bong Joon-ho's films, comedic elements slip in — from dry social commentary to pratfalls. One can see why Gunn, a man who has been working in horror comedy since he wrote the screenplay for Troma classic "Tromeo and Juliet" — not to mention the script for the first live action "Scooby-Doo" – would love such a jocular horror film.