Here's Who The Fans Want To Play Poison Ivy In The DCEU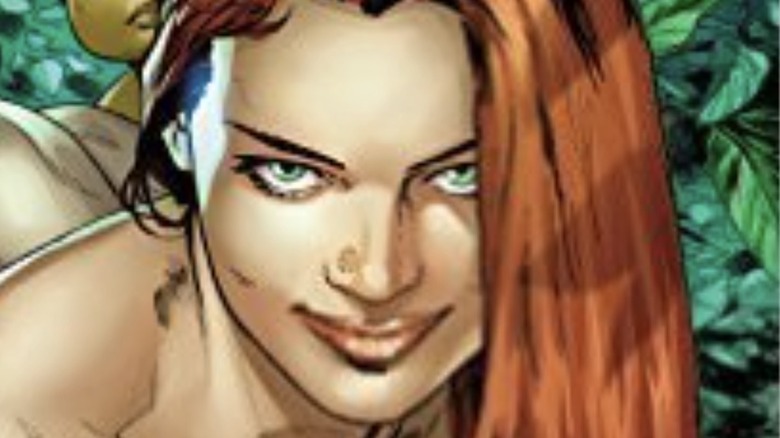 DC Comics
One famous character who is missing from the DC Extended Universe is a fan-favorite: Poison Ivy. Though she has been present in numerous animated series, the Fox series "Gotham," some video games, and 1997's critically-panned "Batman and Robin" movie, she hasn't yet come to DC's current-timeline movies or the Arrowverse, although an episode in the second season of "Batwoman" confirms that the character exists there (via ComicBook.com). This is a real shame, given the close relationship that Harley Quinn has developed with the floral femme fatale both in comic books and on TV series like HBO's "Harley Quinn."
In fact, Margot Robbie has told the media that she's keen to get Poison Ivy into the DCEU. In 2018, she told PrideSource, "If you read the comics you know that Poison Ivy and Harley have an intimate relationship. In some comics they convey it as a friendship; in other comics you can see that they're actually sexually involved as a couple. I've been trying to — I would love to have Poison Ivy thrown into the universe, because the Harley and Poison Ivy relationship is one of my favorite aspects of the comics, so I'm looking to explore that on screen." When asked who she'd want to play her Poison Ivy, she said that "no one person springs to mind. I'm pretty open-minded."
She also told Den of Geek in 2021, when asked about the situation, "Trust me, I chew their ear off about it all the time. They must be sick of hearing it, but I'm like, 'Poison Ivy, Poison Ivy. Come on, let's do it.' I'm very keen to see a Harley-Poison Ivy relationship on screen. It'd be so fun. So I'll keep pestering them. Don't worry."
Well, now it looks like fans have a candidate in mind for the character.
Megan Fox wants to be in the MCU or DCEU, and fans love the idea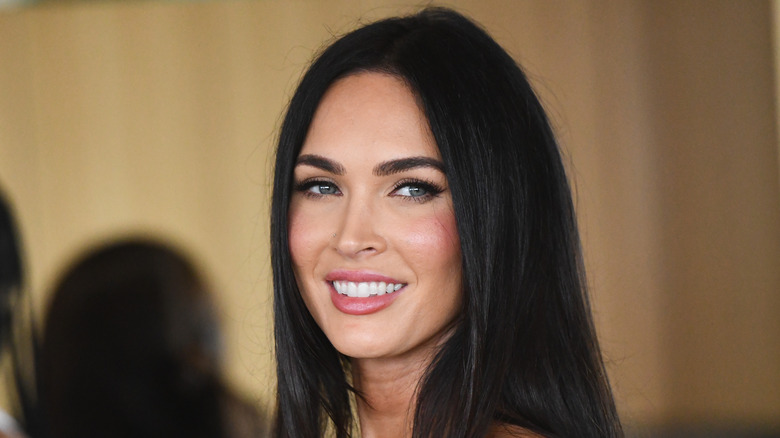 Scott Dudelson/Getty Images
In an InStyle interview from July 7, Megan Fox — arguably best known for her role in the "Transformers" franchise — revealed that she "[wants] to find a Marvel or DC character" to play on the big screen. She noted that "people hate on you as an actor for that because it doesn't get you the big awards." She's always presented herself as a comic book fan, so it isn't surprising that she has her sights set on such a part.
Fans have taken up her cause on Twitter, presumably following the print publication of the July issue in which her interview appeared, as it predates the Internet article. User @x_warinmymind wrote, "Margot Robbie as Harley Quinn and Megan Fox as Poison Ivy... That's powerful casting." Meanwhile, @ezgisley went a step further and posted an artists' rendition of what Fox would look like as the character, complete with green skin and red hair. Additionally, user @QuinntabulousMF noted, "Megan Fox has that sexy/seductive thing going on, and she always has. If she's not cast as Poison Ivy, then something ain't right. She's perfect for the role and I believe she has a lot of hidden talent." 
At least one Twitter user thinks that Fox as Ivy would lend to other 'ships, as with, say, Catwoman, who is being played by Zoë Kravitz in the next Batman film. @fayettevamp called Fox their first choice to play Ivy — "And if you don't think I want to see Megan and Zoe making out, you're crazy," the user posted. 
Of course, because it's the internet, other names have been bandied about, too, such as Bridget Regan, and some think Fox would be better utilized as DC's magician heroine Zatanna. There are always naysayers, right? It remains to be seen if the powers-that-be at Warner Bros. will add Poison Ivy, and if so, who will play her.