Man Of Steel Writer David S. Goyer Reveals The Worst Note He Got From A Studio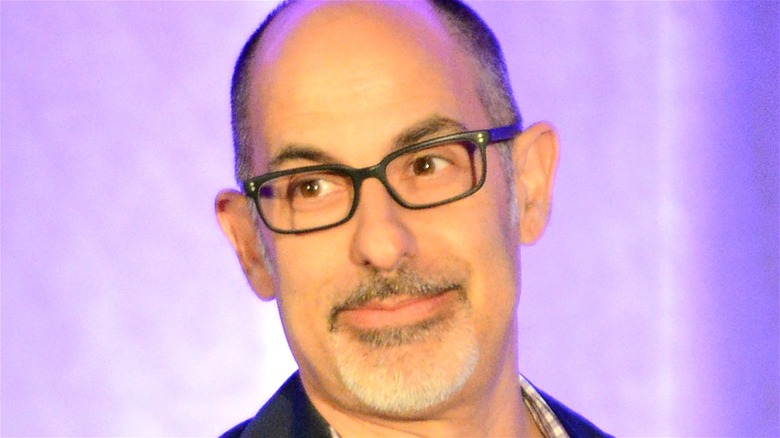 Albert L. Ortega/Getty Images
For superhero movie connoisseurs, the name David S. Goyer holds a considerable amount of weight. The screenwriter and director played a major role in bringing cape-centric cinema back into the mainstream, beginning with penning the script for the 1998 big-screen adaptation of Marvel's "Blade." Starring Wesley Snipes as the titular vampire hunter, the film was a big success, grossing more than $130 million at the international box office, per Box Office Mojo, and laying the groundwork for similar projects in the future.
Goyer didn't stop there, though. The Michigan native went on to write Christopher Nolan's heralded Batman films, contributing the script for "Batman Begins" and developing the stories for "The Dark Knight" and "The Dark Knight Rises." That trilogy is considered by some to represent the high-water mark for DC Comics' myriad adaptations. He later brought Superman to life, too, writing "Man of Steel" and "Batman v Superman: Dawn of Justice."
Although his track record speaks for itself, not everything that Goyer has written while working on his various projects has been enthusiastically received by the producers and studios employing him. As with any writer, he is always receiving notes from the higher-ups. During a recent interview with The Hollywood Reporter, he revealed that some of those notes are clearly more useful than others.
The Pod Controversy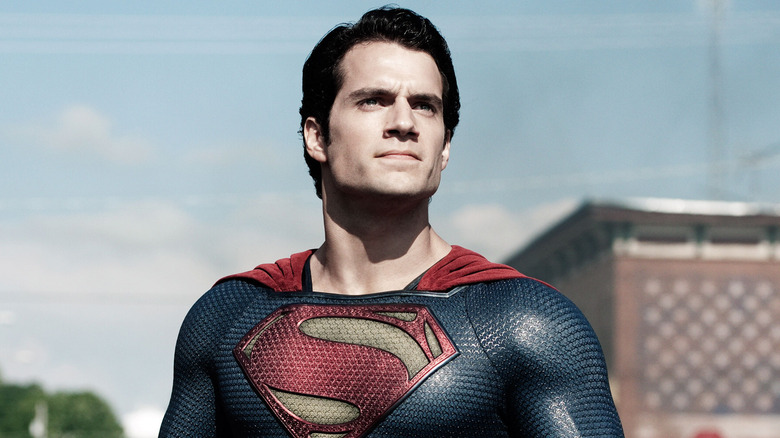 DC/Warner Bros.
Speaking with THR, Goyer was asked to reveal the worst note he had received from a Hollywood exec while writing the script for a film. Previously, he had mentioned being asked to remove some of the magic from a "Doctor Strange" script, i.e. a film about a literal sorcerer. This time, though, he served up an entirely new, but equally ridiculous example of studio people not understanding the characters and stories they have optioned. 
According to Goyer, while working on "Man of Steel," he was asked to make a change to the film's ending that became particularly egregious when he was given the reason for doing so. "One note I got was on 'Man of Steel,' where the ending involves Superman utilizing the pod that he arrived in as a child in order to bring down General Zod's ship," he said. "The note we got from the studio said, 'You have to change that.'" 
The explanation and Goyer's response to the note were priceless. "We asked why. They said, 'Because if Superman uses that pod and it's destroyed while saving the city, how is he ever going to get back home to Krypton?' There was just this long pause and we said, 'Krypton blew up. You saw 30 minutes of it!'"
Not understanding source material is one thing; missing the boat on the origin story of the world's most famous superhero — particularly after having just watched it unfold before you on-screen — is definitely next-level.